Macpherson Kelley adds principal lawyer to property team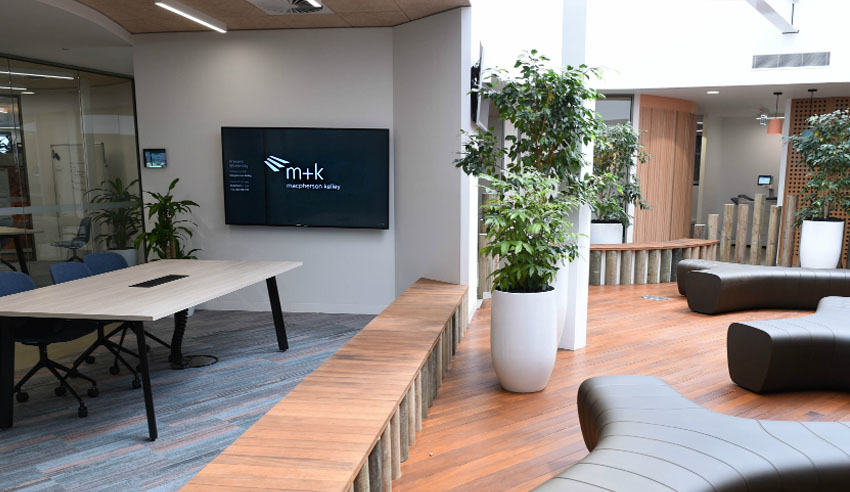 Macpherson Kelley has recruited a principal lawyer and senior associate to expand on its property and construction team.
National property leasing specialist Cain Sarah joins M+K as principal lawyer after 20 years at Eakin McCaffery Cox in Sydney. In this role, Mr Sarah said he has worked hard at "developing very strong relationships with my clients" to achieve the best outcomes.
"Macpherson Kelley appealed to me due to their national practice with a number of my clients operating on the east coast of Australia which is where M+K [has] offices," Mr Sarah said. "Their current practice areas – in particular development and franchising – appealed to me and are very complimentary to my practice areas."
Mr Sarah said his "loyal client base" has followed him to M+K where he has been able to "quickly integrate my practice and add a new practice area to a strong and dynamic property and construction team at M+K".
He said he was looking forward to collaborating with M+K clients from other practice areas that need leasing expertise, including in franchising and property development.
He added the team was strengthened by the extra addition of senior associate Monica Carelli-Polito, who also joins from Eakin McCaffery.
M+K CEO Steve Parker said: "Cain will boost Macpherson Kelley's national property practice, especially in the retail, commercial and industrial space."
This email address is being protected from spambots. You need JavaScript enabled to view it.