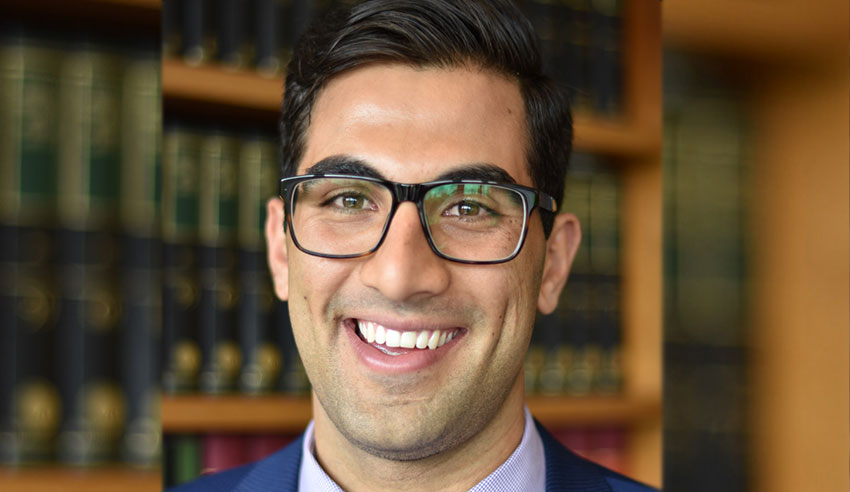 As the Israel Folau saga drags on, it is clear that – in accordance with employment law – the safest place to express certain views may be off the field, writes Nicholas Saady.
Forget the media furore, discourse on freedom of religion, widespread public debate and shock jocks' monologues. The battle between Israel Folau, Rugby Australia and Rugby NSW is a legal one. That battle will be played out between the goalposts set by Australian employment law. The current state of employment law in this country looks like it will produce a far clearer outcome than some would have you believe.
When Australian employees enter into employment contracts, they agree to restrict some of their individual rights. Conversely, some individual rights are protected by law – particularly the provisions of the Fair Work Act 2009 (Cth).
So far, the Folau matter has primarily proceeded under the unlawful termination provisions (Part 6-4). Analogous to more common general protections matters, there are two central questions in determining unlawful termination matters. First, what were the reasons for which the decision-maker(s) terminated the employee? Second, were those reasons unlawful?
The relevant High Court decisions
The general protections cases show that the concept of "dissociation" is critical in answering these questions. Where a worker has been terminated or subject to "adverse action", this concept provides the court with a mechanism to identify the real reason for the decision to terminate or take adverse action. In essence, it allows the court to dissociate factors which actually motivated the decision-maker(s) (the "real" reason) from factors alleged to have (but did not actually) motivated the decision-maker(s).
Cases where the concept has arisen help illustrate how it works. In a case which reached the High Court in 2012, adverse action was taken against an employee after he sent an email in his capacity as a union delegate to his fellow union members at the Bendigo TAFE. He alleged that this action was unlawful as it was taken because he performed his role as a union official. Bendigo TAFE argued it was lawful as it was taken because he breached the applicable code of conduct.
The Court "dissociated" the employee's actions as a union delegate from his breach of the code of conduct, and held that the latter was the lawful reason which motivated the decision-maker. In other words, the Court found it was not an inherent part of the delegate's role to breach the code of conduct and "dissociated" the two reasons.
In a similar case two years later, the High Court dealt with a union member who held up a sign stating "No principles SCABS No guts" during a union protest. The employee argued that he was terminated because of his participation in the protest and expression of the union's views. The employer argued he was terminated because his conduct breached the applicable code of conduct. The Court essentially held that the holding of the sign was not an inherent part of the employee's participation in the protest, and 'dissociated' this from the employee's breach of the applicable code of conduct. The Court held that the latter was the lawful reason which motivated the decision-maker.
What do these cases mean for Folau?
According to these cases, it appears likely that Folau's expression of a religious view will be "dissociated" from his breach of the relevant code of conduct – it being likely considered that it is not an inherent part of his religion to breach the applicable code of conduct by posting biblical passages (or interpretations of them) on social media.
However, while the General Protections cases indicate how the Folau matter may be determined, the answers to the above questions are factual conclusions to be made by a court on the evidence before it, particularly the evidence of the decision-maker(s). Therefore, a lot hinges upon the evidence of those decision-maker(s). Folau's case could be strengthened if he alleges that there were multiple persons (i.e. multiple decision-makers) who made the decision to terminate – as he would only need to prove that one was unlawfully motivated.
A holy war, now on multiple fronts
The rapid pace of development in this case continued two weeks ago when Folau broadened it by making new, non-Fair Work Act claims. Given that the case is only at the pleading stage and that the element of surprise is still a strong strategic tool for Folau, there is little detail about these claims and so they remain difficult to comment on. However, it is worth briefly addressing them as they stand.
First, Folau alleges that he did not breach his contract. This would seem difficult to substantiate given that the relevant code of conduct is expressly incorporated into his contract, and that his conduct appears inimical to the broad wording of that code.
Second, that he was terminated contrary to public policy. As currently worded, this is a novel and ambiguous argument. It suggests that Folau was terminated in accordance with a "condition" in his contract that prevented him from having, and sharing, his religious beliefs in "his own time". There is no such condition identified, and the provisions of his contract make no mention of religion. It will be interesting to see how this claim develops, and what law is proffered to support it.
Third, that the Tribunal's decision and restrictions on Folau's future employment constitute an unreasonable restraint of trade. While the precise nature of this claim is hard to ascertain, it suggests that the consequences of Folau's termination (i.e. that he is now not employed by any Australian rugby union team) constitute an unlawful restraint. This is an unusual argument. The restraint of trade doctrine is normally raised where a clause in an employment contract survives termination of that contract, to prevent an employee working for a competitor. If such a clause is unreasonable, it is ruled unenforceable and the employee is free. But this is not the case for Folau. He has simply been terminated and now no Australian rugby union team desires to employ him.
The society we want to live in
Moving away from this very legalistic ruck and maul, from a public policy perspective, it appears that this current state of Australian employment law balances the protection of employees' rights with the protection of employers' legitimate business interests. Depriving employers of the ability to discipline their workforce, or more generally protect their legitimate business interests, would be problematic for our economy and society.
Imagine if an employee could express whatever religious views they wished in a public forum, either according to a certain interpretation of a religious text, or by quoting it. For example, if an employee had impunity to post the following on their social media profile, which appears in the Bible and Torah: "If a man commits adultery with another man's wife — with the wife of his neighbour — both the adulterer and the adulteress are to be put to death" (Leviticus 20:10). Or this, which appears in the Quran: "As for the thief, both male and female, cut off their hands" (5:38).
This would set a dangerous precedent which would detrimentally impact employers' interests, and importantly, challenge the values of respect, equality and inclusion that are central to Australian society. This is particularly so in circumstances where an employee has a high public profile, and therefore a greater capacity to influence.
The key takeaway for employees from the current playing field is that they can express whatever views they wish, provided they do so in accordance with their employment contract. If they do not, it may be that the safest place for them do so is off the field.
Nicholas Saady is an LL.M. candidate at New York University, former NSW employment and labour law solicitor, former Supreme Court tipstaff, law lecturer and author of various publications on the restraint of trade doctrine and general protections provisions of the Fair Work Act.