Indefinite disqualification handed down for man holding himself out as lay associate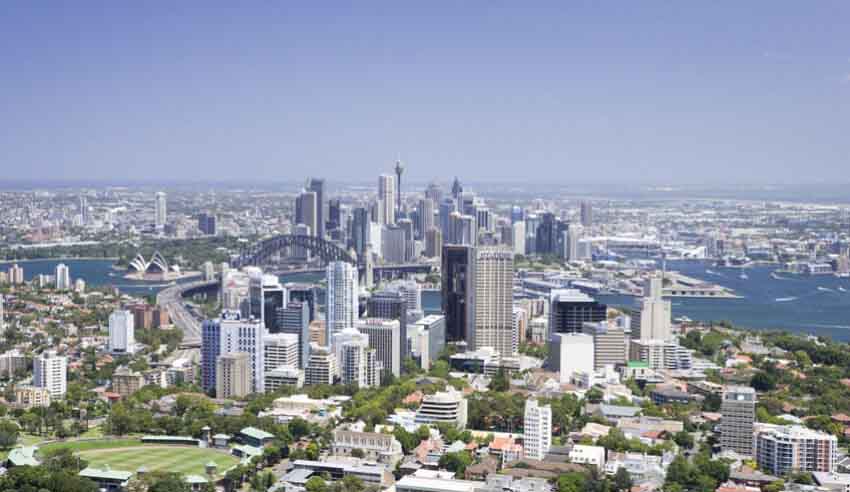 A man who purported to be a solicitor employed by Western Sydney-based boutique firm Sun Legal has been indefinitely disqualified from being employed or involved in the management or practice of a law firm.
In May of last year, the Law Society of NSW brought an application against Bassem Aslan, "an individual other than an Australian legal practitioner", to be disqualified immediately, alleging that Mr Aslan had:
• Met with Suzanne Manzala in June 2015 and represented to her that he was a solicitor and partner with Blacktown-based firm Sun Legal, could assist her in a family law matter and that a barrister named Catherine Lin, who was also a partner of Sun, could assist in the matter;
• Told Ms Manzala that the firm's fees for her matter would not exceed $8,000 and that she should deposit $20,000 into the firm's trust account;
• Provided Ms Manzala with a costs disclosure and a costs agreement for Ms Lin, asking her to sign said documents, while representing himself as an employee of the firm;
• Asked Ms Manzala to make out a cheque to him personally for $20,000, after which he would deposit $20,000 into the firm's trust account, and took said cheque from her; and
• Sent a letter to the Family Relationship Centre in Campbelltown representing that Ms Manzala had engaged the firm to act on her behalf, that she agreed to take certain steps regarding her family law matter and that he was authorised to send the letter on the firm's behalf.
The Law Society further alleged that Mr Aslan has never been admitted as a lawyer in NSW nor was he entitled to engaged in legal practice in the state, and that he has never been a partner or employee of Sun Legal nor was he authorised to act in any way on the firm's behalf.
On the question of Mr Aslan's relationship to Sun Legal, firm principal Mohan Sundar conceded under cross-examination that "on some occasions" he had asked Mr Aslan to help him draft documents "as a friend and not as a lawyer". Mr Aslan would attend the firm's offices from time to time, Mr Sundar said, and that he allowed him to make and receive telephone calls and to use his laptop.
The NSW Civil and Administrative Tribunal said that Mr Sundar's "preparedness to allow [him] access to his office, including the firm's precedents and his laptop, was casual, bordering on reckless".
But, it continued, "we accept [his] key evidence that the respondent had never been employed by him as a lay associate or in any other capacity, nor that Ms Manzala was ever a client of Sun Legal".
Mr Aslan, the Tribunal found, was not a credible witness, and it did not accept his account of his involvement with Ms Manzala or that he was ever engaged as a lay associate by the firm.
In response to the allegations not admitted by Mr Aslan, the Tribunal found that he had told Ms Manzala "that he was a partner or at least a solicitor employed by Sun Legal", that at no time was he employed as a lay associate or paralegal by the firm, despite holding himself out as such, that he had told Ms Manzala that the funds transferred to him at least in part on account of the legal fees of $8,000 would be transferred to be held on trust and that Ms Manzala paid him this money with this expectation.
Further, it rejected Mr Aslan's submission that Mr Sundar had allowed him to access Sun Legal's cost agreement precedent and that he had approved the form of the document before it was sent to Ms Manzala.
Mr Sundar would not have approved this, the Tribunal said, because the document described the firm as an incorporated practice and included an incorrect telephone number and named persons who were not employees of the firm as part of the schedule agreement for hourly rates.
Elsewhere, with regard to Ms Lin, the Tribunal added that "there is nothing in the evidence of any of the parties to suggest that Ms Lin has acted unprofessionally in any way. She accepted the brief from the Respondent in good faith in the belief that he was a lay associate of Sun Legal, and sent to him her cost disclosure statement in the ordinary course. She was not to know how the Respondent had referred to her in his conversations with Ms Manzala, nor the manner in which she had been described in the Respondent's cost agreement". 
In determining the penalty, the Tribunal said that Mr Aslan's conduct involved "multiple instances of untruthful statements" made to Ms Manzala and Mr Sundar, many of which were repeated in evidence during the proceedings.
"We are comfortably satisfied that the respondent is not a fit and proper person to be employed or paid in the practice of law or to be involved in the management of a law practice, and that, if he were an Australian legal practitioner, we would find him guilty of conduct that would have constituted professional misconduct," the Tribunal held.
"We believe that the grounds for making a disqualification order have been established and pursuant to [the Uniform Law], the disqualification is justified."
The full citation for this case is Council of the Law Society of New South Wales v Aslan [2019] NSWCATOD 159 and can be found on Caselaw NSW.
NOTE: Barrister Catherine Lin was not at any relevant time nor has she ever been a partner of Sun Legal.