CBP makes 3 senior appointments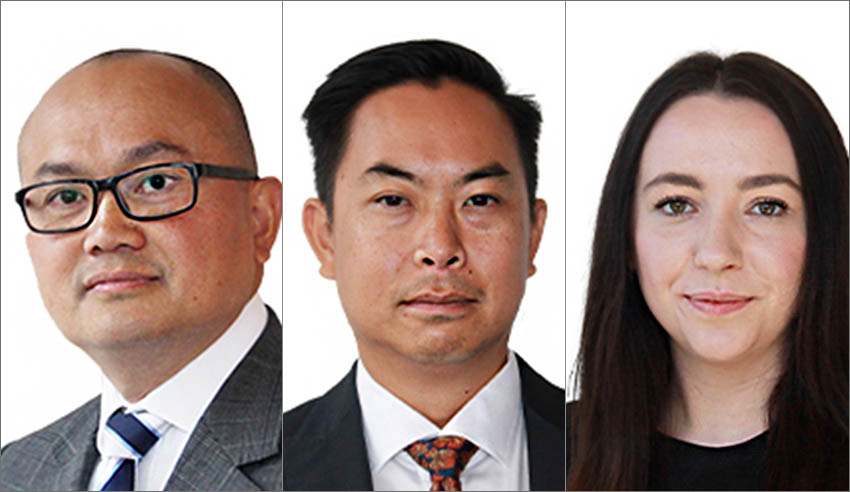 National firm Colin Biggers & Paisley has appointed two practitioners to special counsel and one to senior associate.
CBP recently appointed Michael Nguyen and Trevor Ho, both special counsel, to its insurance practice, and also added senior associate Brooke Gilbey to its commercial litigation practice.
The firm's managing partner, Nick Crennan, said that the latest appointments were "in line with our strategic plan to be recognised in a number of key skill sets, including insurance law and dispute resolution".
"Our insurance team has seen steady growth this year and the senior appointments of Michael and Trevor are a reflection of our reputation in the market. The skills they bring to the team will help [us meet] our growing client demand in these areas," he said.
"This is also true of Brooke who brings six years' experience in commercial litigation, particularly in the area of construction disputes. Her skills will complement our commercial litigation and dispute resolution practice very well."
In a statement, the firm said that Mr Nguyen has "more than 18 years of experience across all areas of insurance law, with a primary focus on professional indemnity and general liability", while Mr Ho has "expertise in financial institutions, directors' and officers' insurance, and professional indemnity" and Ms Gilbey's area of focus "is the day-to-day conduct of litigation, adjudications and construction disputes".
All three practitioners will be based in the firm's Sydney office.
The appointments follow the firm's recent hires to its insurance team, including special counsel Samala Nancarrow and senior associates Christopher Harrison and George Williams, as well as the appointment of partner Michael Bracken to the corporate and commercial team.