Mullins holds inaugural hospitality industry event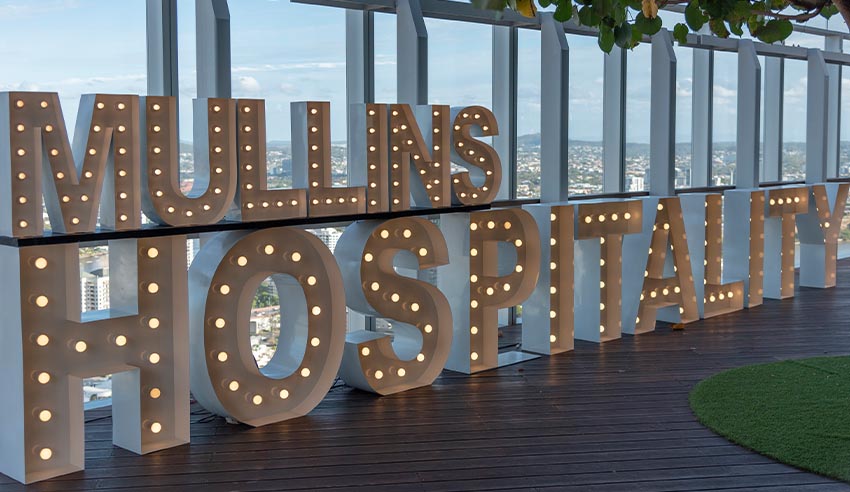 Brisbane-based firm Mullins last week launched its first function for those in the pub, hotel, accommodation and club industries.
On Thursday, 31 October, Mullins hosted its inaugural Hospitality Industry Event at rooftop venue The Grove in Brisbane CBD.
Hosted by managing partner Curt Schatz and fellow partners Louise Wallace, Matthew Bradford and Michael Potts, the event welcomed more than 150 clients, contacts and referrers and included owners, operators and brokers from organisations such as ALH Group, McGuires Hotels, The Brisbane Racing Club, CBRE Hotels, IGT, Savills, Power Jeffrey & Co, HTL Property, GSA Insurance, Prosperity Advisers Group, The Condon Group, Maake, The Coffee Club, Paynter Dixon and First Asset Management.
The event was a thank-you to the firm's clients and referrers, Mullins said in a statement, "for their ongoing support of Mullins hospitality, which has advised the sector for more than 35 years".
In comments delivered at the event, Mr Schatz said the firm intended to recognise and give back to the people who have helped it "become the hospitality powerhouse it is today".
"It's an absolute privilege to be entrusted with your legal work, but not just your legal work, also your broader commercial issues. Also, the referrers that send us work, it's a real professional rush that you all see our team as the experts and see fit to recommend us to be involved in so many of your transactions," he said.
"We aim to make a real difference to outcomes for you and your clients, and think that mostly, we do. The quality of work that our team do for the hospitality industries is exciting and invigorating for our lawyers from partners to juniors.
"Whether its liquor and gaming law, town planning, transactional, leasing, litigation, governance, structuring, employment IP protection, or advice on beers or wines, we can do it. We are a one-stop shop."