National firm hits Aussie property group with $12m matter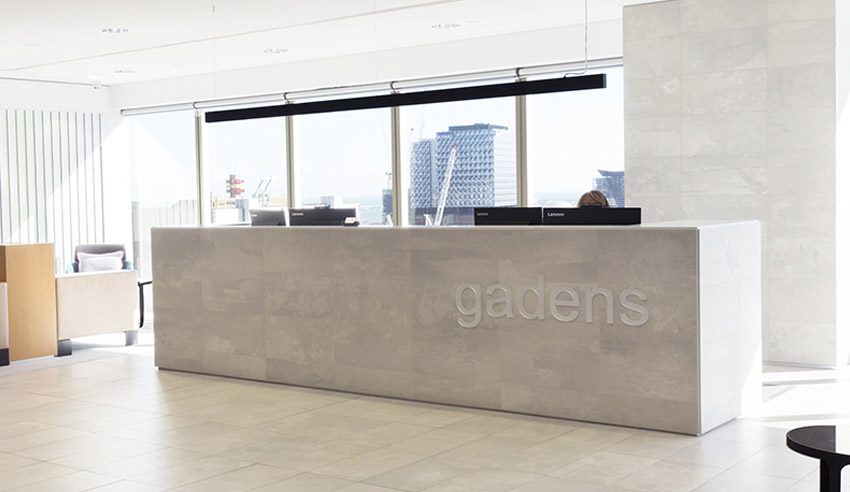 A national law firm will go head-to-head with an Australian property management company after filing three separate proceedings against it in the Supreme Court of Victoria.
Gadens has confirmed it has filed the multiple proceedings against Oliver Hume Corporation in the Supreme Court of Victoria.
It comes on behalf of overseas investors who claim that the trustee of the Oliver Hume Australia Property Income Fund "provided imprudent loans to related entities of Oliver Hume, containing interest rates and other key terms that were inconsistent with previous representations made to the investors", a statement from Gadens said.
"Defendants in each of the proceedings include the trustee of the fund and Oliver Hume's AFSL funds management company, Oliver Hume Property Funds. Michael Duster, the Managing Director of Oliver Hume and David Rogers, Managing Director of Oliver Hume Property Funds, have also been named as defendants in each of the proceedings," the firm's statement noted.
"Fearing they will only receive back a fraction of their $12 million original investment, the investors allege that when the borrowers of the imprudent loans fell into default, the trustee failed to call in the loans and protect the investors' interests. Instead, they allege that the trustee breached its fiduciary and statutory duties by allowing the borrowers to remain in default.
"Notably, Duster and Rogers are both directors of the trustee and most of the related entities receiving loans from the fund. These shared directorships between lender and borrower may have impacted upon their judgement and the decision not to call in the loans after they came into default."
Gadens said it is unclear how the proceedings will impact Oliver Hume's other property funds and the banking arrangements of the larger Oliver Hume corporate group.
Commenting further on the proceedings, Simon Theodore of Gadens said: "This case will be important to demonstrate to foreign investors that Australia has a robust legal system which allows them to enforce their rights when investments are not managed appropriately."
Gadens partner Simon Theodore is leading the matter against Oliver Hume, supported by partner Michael Kenny, senior associate Natalie McCabe and associate Kaleb Cox .
It is understood that further claims will be filed against Oliver Hume imminently in the Supreme Court of Victoria, the firm concluded.