An exploration of the Canberra family law marketplace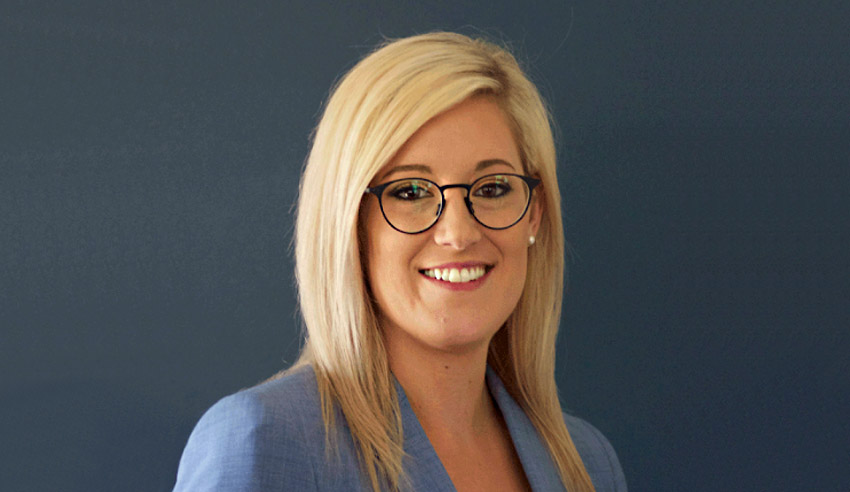 According to Courtney Mullen, there are aspects of divorce that affect those in the ACT more so than elsewhere in Australia.
In conversation with Lawyers Weekly, Courtney Mullen – who is the head of the ACT-based family law group at Australian Family Lawyers – said that the nation's capital is a big enough jurisdiction "that we have a number of judges and resources available to us, but is a small enough jurisdiction that practitioners know one another and get to do a lot of their own solicitor-advocate work".
"This means that no day at work is the same; you might be in court, in a mediation, meeting with a client for the first time and drafting agreements all in the same week. There's a lot of variety for lawyers. It's also great to have national firms like mine opening in Canberra," she said.
Ms Mullen, who grew up in Canberra, said she fell into her current role having fallen in love with family law and having had work experience at the Family Court while studying at ANU.
"It's a very specialised area that requires an understanding of laws that intersect with the Family Law Act, which includes family violence, parentage, bankruptcy, estates, superannuation, trusts and child welfare, among others," she said.
"You sometimes need to work hard to find creative solutions to clients' legal problems, and that's extremely rewarding and stimulating. Family law also draws on a range of skill sets and by its very nature attracts lawyers with a high level of emotional intelligence, which makes it a wonderful area to be working in professionally as well."
The territory has its own set of challenges and issues in the family law space that practitioners must contend with, Ms Mullen outlined.
"Even though the law for married couples is the same across Australia, there are aspects of divorce that I think affect those living in the ACT more so than elsewhere, in particular how superannuation is treated in divorce and the impact of higher incomes on things like child support and spousal maintenance," she said.
"The ACT actually has one of the highest average superannuation balances per household in the country, with the 55- to 59-year-old age group having almost double the funds of the same group in other states. This is probably due to the 'pension for life' funds that exist in the public service sector as well as the higher employer contributions made on behalf of public servants. It makes superannuation a significant asset, or a significant factor as income, when you're looking at having a property settlement."
Moreover, ACT-based lawyers will have their own concerns in the face of the court amalgamations, she continued.
"The proposed amalgamation of the Family Court and Federal Circuit Court may bring some administrative efficiencies through streamlining; however, the two courts currently service the differing needs of separated couples. There has been benefit in having a more specialised and resourced Family Court that deals with the more complex parenting and property disputes, and the concern in the profession is that this will be lost with the merger," Ms Mullen posited.
"Many legal practitioners are keener to see an amalgamation of the state-based courts with the federal courts when it comes to matters of 'family'. There is often a disconnect or inconsistency with the way that our ACT Children's Court and ACT Magistrates Court deal with children and family violence matters, respectively, versus if you had first filed an application with the Family Law Courts.
"There are the ongoing concerns about resourcing that can leave many families 'on hold' for years if they are in the court system. It would be great to see the ACT lead the way on these issues."
This all said, there is no shortage of work for family lawyers operating in this part of the country, Ms Mullen said.
"Separation and divorce doesn't discriminate, so family law advice is unfortunately often needed across all our communities. More than 49,000 divorces are granted in Australia almost every year, and there are many complicated family arrangements in place across the country that need regular reassessments," she said.
"In the ACT, due to incomes being higher on average, many residents here would be unlikely to be eligible for a grant of legal aid, so that's where an expert family lawyer would have to be hired privately. In the past, much of the local work has gone to Sydney and Melbourne firms because large national firms like [ours] weren't operating here. We are now able to bridge that gap in the market, to provide top-level service with the backing of a big Australia-wide firm.
"It's important to note, though, that there are a number of community legal centres and other family law services that can help those in the ACT who can't afford assistance, and I volunteer there regularly because I believe everyone deserves representation."
Finally, when asked if she would recommend the ACT as a suitable vocational environment for aspiring family lawyers, Ms Mullen said: "There's a lot of change and overdue reform set to hit the family law space in the future, and Australian Family Lawyers is keen on leading that disruption and driving efficiencies for optimal client outcomes, so I am looking forward to being a part of that change."