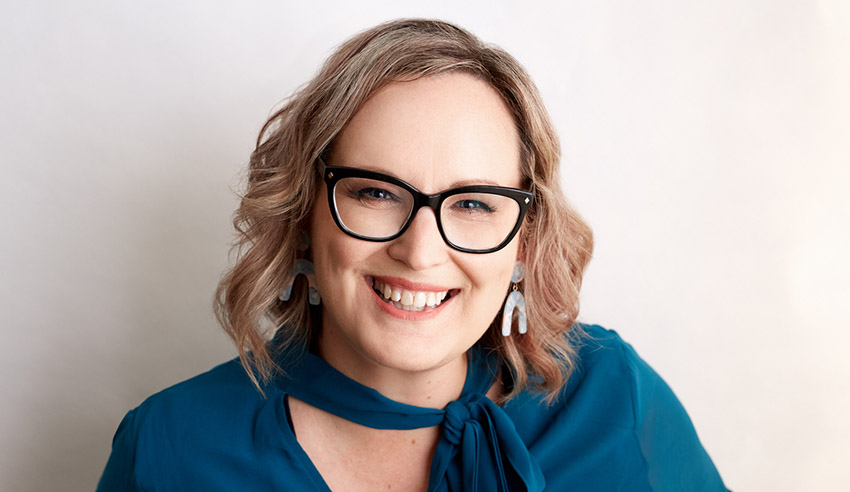 The latest economic stimulus measures introduced by the federal government should give boutique law firms reason to be optimistic, say three professionals.
On Monday, Prime Minister Scott Morrison announced the $130 billion JobKeeper payment, which "will help keep Australians in jobs [to] tackle the significant economic impact from the coronavirus".
"The payment will be paid to employers, for up to six months, for each eligible employee that was on their books on 1 March 2020 and is retained or continues to be engaged by that employer. Where a business has stood down employees since 1 March, the payment will help them maintain connection with their employees. Employers will receive a payment of $1,500 per fortnight per eligible employee. Every eligible employee must receive at least $1,500 per fortnight from this business, before tax," the PM's statement read.
Self-employed persons – including sole practitioners – will also be eligible for the JobKeeper payment.
"We will give millions of eligible businesses and their workers a lifeline to not only get through this crisis, but bounce back together on the other side," the Prime Minister said.
"This is about keeping the connection between the employer and the employee and keeping people in their jobs even though the business they work for may go into hibernation and close down for six months."
The third economic stimulus package
Overall, the new measures "will have a positive impact on boutique law firms", Her Lawyer principal Courtney Bowie determined.
"Small firms are often run on a shoestring budget, meaning that a sudden downturn in work can seriously impact on their ability to keep their staff on, let alone the lights! But the stimulus measures announced by the government will really help with this. The cash flow boost (essentially a refund of PAYG) means that BAS time may be a bonus for some firms, as opposed to the usual drain on cash," she said.
"If firms have been doing the right thing and putting money aside for BAS throughout each quarter, they should be pleasantly surprised. Unfortunately, these tax refunds only help those firms with PAYG employees. Sole practitioners who trade as sole traders (as opposed to PAYG employees of an ILP) will be sadly missing out here. It seems the government has taken the backlash from sole traders into account in coming up with the new JobKeeper payments, which it has specifically said will apply to sole traders. The JobKeeper will keep many small firms afloat during this difficult time."
From the perspective of The Remote Expert principal Emma Heuston (pictured), the JobKeeper measures and sole trader assistance "will help some (but not all) boutique law firms".
"However, whether this will be enough to prop up the economy and the legal industry following an economic downturn remains to be seen. The stage-three lockdown we are seeing in New South Wales at present means that for many lawyers who have gone remote, they are also homeschooling and running firms remotely," she said.
What does this mean for boutique law firms?
Boutique law firms need to "make the best of the situation we all find ourselves in", Ms Heuston posited.
"Whether that is a pivot to another area of law that is in high demand or moving their operations completely online, those boutique firms that are already agile or were previously set up for remote working have found it easier to go online and continue with their doors open," she said.
Kalpaxis Legal director Cassandra Kalpaxis agreed, saying boutiques need to embrace the measures.
"Society has changed. Our needs have changed. It is a positive thing to offer clients consults online. It's more convenient for people with children. The elderly etc. Working from home has its benefits, it has permitted many of us to unwind, de-stress and be more present," she said.
Everyone should be meeting with their accountant, Ms Bowie submitted, in order to crunch their numbers and understand how the measures are going to impact on their budget and cash flow for the next six to 12 months.
"Obviously, we are all looking at our expenses and how we can get these down. I'd just caution being overzealous with this. We need to remember we need to scale back up on the other side of this. This is especially the case with staff," she said.
"JobKeeper payments will also help [firms keep] employees in work during the crisis. This will allow firms to recover more quickly as they won't have to rehire and retrain team members as the economy recovers. Even if ordinary work has slowed right now, now is the perfect time to redirect employees to efforts that will help the firm pivot, or come out of the gates quickly when this is finally over.
"Working on innovation like legal project management systems, new software integrations and productised services are just some of the ways firms can take advantage of the downtime and the JobKeeper payments to futureproof their business."
What more needs to be done for boutiques?
When asked if the federal government needs to go further to support businesses such as boutique law firms, Ms Heuston mused that since the future is uncertain at this juncture, and the time frame for imposed restrictions in a looming economic crisis isn't clear, it is "hard to know how much further the government needs to go".
"What I do think is that the government must be responsive and that our industry bodies, such as each state and territory law society need to be proactive in lobbying the government in our interests as a profession," she said.
Ms Bowie said: "When the first fact sheet on the JobKeeper payments came out, there seemed to be a large gap that meant that start-ups and scale-ups might miss out on those payments. Firms in this position have been in touch with the government lobbying for changes and the government has responded positively."
"I think the government is definitely listening and if anyone feels like they're not getting a fair go, they need to give that feedback and propose solutions," she said.
But Ms Kalpaxis said the current measures are "still very confusing".
"It is unclear whether historical work and billing will be factored into when looking at the subsidy for employees and wages. A lot of us are feeling the impact of work slowing down due to people losing their jobs and simply not having the cash flow available to engage a lawyer," she explained.
"Those of us who employee staff, definitely need further assistance. There have been costs associated with setting staff up from home and continuing to ensure that the firm can operate remotely."
Can boutiques be optimistic?
Everything considered, the trio thinks that boutique law firms are well placed to weather the storm coming.
For Ms Bowie, boutiques "absolutely" can be optimistic looking forward.
"Boutique firms have the advantage of being small and nimble and therefore able to quickly adapt to changes that are forced on them. Larger firms don't have that luxury," she argued.
"They are slower to change direction as they have more layers of management, slowing the decision-making process, and larger teams requiring greater change management. This will provide boutique firms with a competitive advantage at the conclusion of the crisis.
"The way a firm utilises its time during this downturn will ultimately determine its future success. This time will provide future-thinking firms with the space to plan and prepare for the new business world that will undoubtedly emerge from this crisis."
Ms Heuston agreed, pointing to her own experience in recent years.
"A little over a year ago my own firm, The Remote Expert, was described by some in the legal industry as a 'lifestyle firm' or 'that mum working from home near Byron' and not everyone took me seriously. Now the whole professional world is remote working where they can, and it is clear that my niche is not a lifestyle business, but a means for survival right now," Ms Heuston proclaimed.
"My view is that if you can get the virtual firm right and remain agile, that there are opportunities out there."
For Ms Kalpaxis, this crisis has shown that boutiques "can overcome anything".
"It has allowed us to take stock of our firms and the way we operate. It has allowed us to pivot our businesses in ways never thought possible and to be creative when looking at our matters to try and assist clients through these unprecedented times. It has given us a pathway to change the way we practise in the future and to become more bespoke for our individual clients and for our staff," she said.
Moving forward
Boutique practitioners and business leaders should expect more developments in the near future, Ms Bowie posited: "We are still waiting for a meaningful announcement on commercial and residential leases as well as details of the business hibernation plan that has now been mentioned (although JobKeeper has been linked to the hibernation plan)".
This is crucial, Ms Heuston noted, because what is being experienced is "not like anything that has gone before".
"We are not 'just' working from home or 'just' homeschooling. What we are doing is trying to hold things together in a time of crisis, soothe our scared children, respond to clients whose businesses are in a complete state of flux and hold a business together," she said.