Goodbye job applications, hello dream career
Seize control of your career and design the future you deserve with
How drone lawyers have been impacted by COVID-19
If we are to exist in a society that is more technology-friendly moving forward, the future may be bright for lawyers working in the drone space.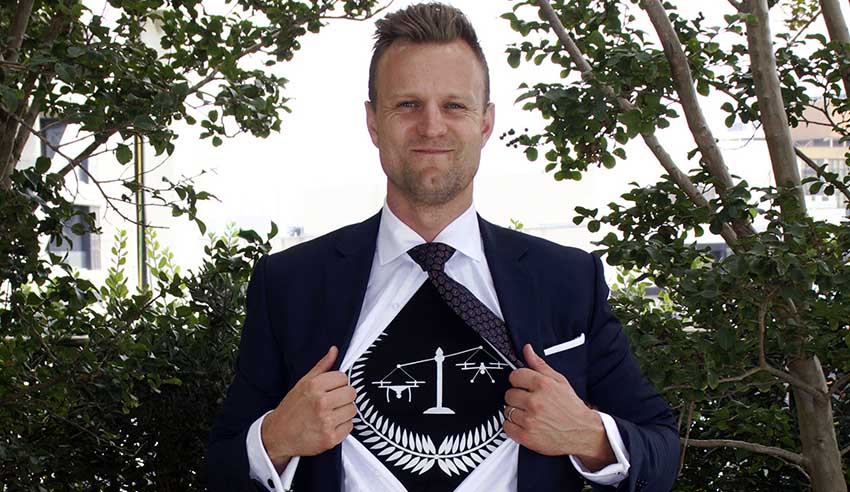 In conversation with Lawyers Weekly, Lawbase senior solicitor Tom Pils – otherwise known as "The Drone Lawyer" – outlined how the global coronavirus pandemic has impacted upon the work of legal professionals in the drone space.
You're out of free articles for this month
To continue reading the rest of this article, please log in.
Create free account to get unlimited news articles and more!
Clients, he said, are seeing new opportunities for the use of drones, "such as spraying the streets with chemicals to neutralise COVID-19 overseas, and locally, police drones in WA fitted with loudspeakers making public broadcasts, and in Queensland a teacher delivering a USB of materials to students in a remote area".
"These initiatives have involved a mix of advice, reality testing and regulatory hurdling to consider. The combination of Australia's robust drone regulations, and the time it takes to process applications for more novel uses of drones means that we are unlikely to see the proliferation we have seen overseas, however the regulator is certainly open to these use cases," he explained.
Working from home as a result of the pandemic has forced a greater uptake of audiovisual and other technologies, Mr Pils continued, although he noted this was "certainly not unique" to lawyers in this space.
Professionally, this hasn't presented too many hurdles for drone lawyers, but the social impacts cannot be ignored, he said.
"With clients all over Australia, this hasn't been too much of a new obstacle however the change to ALL client interaction being by distance feels somewhat inhuman. Humans are tactile and social creatures by nature and the removal of some of these communication elements can feel a little isolating," he mused.
"I think this means we just need to ramp up the communications even further. To this end, I've been making a number of 'off-the-clock' calls to simply check in with clients. I have also recently been involved in a number of webinar presentations which I think are especially important in order to facilitate social interaction in this time of self-isolation."
When asked if there are opportunities on the horizon for lawyers in the drone space – as a result of the pandemic or otherwise – Mr Pils said there are two limbs to be considered.
VIEW ALL
"First, for clients who are not as busy as usual, this is an opportunity for them to work 'on' their business, rather than 'in' their business. Coming from a commercial background, this has been an opportunity to discuss whether they need to review their terms of trade, their policies, whether they are protecting their IP, and other legal aspects so that when things literally take off again they are in a strong position," he posited.
"Second, for clients who are exploring some novel uses for drones, there is an opportunity to think more laterally and advising on how these uses may be implemented now and carried into the post-pandemic world."
Predicting the path forward, Mr Pils determined that the world will be "even more receptive" to new technologies and modern ways of delivering goods and services once we emerge from the pandemic.
Drone use, he said, will form part of this.
"Drones are simply a tool – a means to an end – and where they can complete a given task quicker, cheaper, safer (or all three) then they should be considered as an option. As a result of what may be a more technologically-friendly society, I hope to see greater acceptance of the use of drones," he submitted.
"The future of drones is unlikely to be determined by technology but rather by how we accommodate them as a society."