Pearce IP makes 2 appointments in continued expansion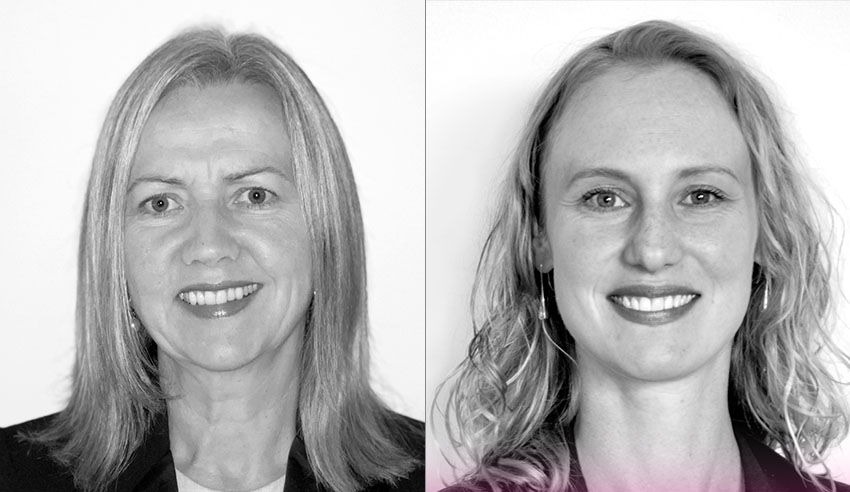 Pearce IP has strengthened its core team by appointing a special counsel and adding another associate.
According to Pearce IP, the firm has been on a rapid growth trajectory over the past 36 months and the appointments of Jessica Chadbourne and Jacinta Flattery-O'Brien add to this.
Biotech/pharma IP leader Ms Flattery-O'Brien PhD has been appointed as special counsel.
A highly regarded patent attorney with a PhD in molecular biology and more than 20 years' experience in the biotech, pharma and biopharma industries, Ms Flattery-O'Brien is recognised as an industry leader in patent strategies and patenting.  
"Jacinta's patent capabilities, experience, and industry knowledge are second to none," Pearce IP's principal Naomi Pearce said.
"We're really pleased to welcome Jacinta to Pearce IP."
Ms Flattery-O'Brien is the former team leader of the life sciences team of Shelston IP, where she was principal and partner for over 14 years.  
"Pearce IP is well known for excellence in patent and legal services. I am thrilled to join this exceptional team of patent attorneys and lawyers and look forward to reconnecting with colleagues and clients," Ms Flattery-O'Brien said on her appointment.
Meanwhile, Ms Chadbourne will commence as an associate on 22 June 2020.
Pearce said she has established herself as an emerging leader in strategic patenting advice.
Ms Chadbourne's patent practice covers a broad range of complex technologies, including pharmaceutical and organic chemistry, industrial catalysis, polymer and coatings chemistry, nuclear chemistry, and materials chemistry. 
She provides her clients with transparent, logical and cost-effective patent strategies. 
The firm said Ms Chadbourne's clients benefit from her global prosecution experience where she applies her knowledge to craft patent applications that drive a successful prosecution strategy in jurisdictions around the world. 
Ms Chadbourne has worked with inventors from research institutions and commercial entities to draft applications across the development spectrum, from early-stage inventions to market-ready products.
Ms Chardbourne holds a bachelor of advanced science (hons I and university medal) in chemistry and environmental science from the University of Sydney. 
She then went on to receive a PhD from the School of Chemistry also at the University of Sydney in conjunction with the Australian Institute of Nuclear Science and Engineering at ANSTO for research in the field of coordination polymers. 
The appointments come after the firm had appointed biotech patent leader Grant Shoebridge PhD as special counsel along with Jennifer Enmon PhD as special counsel.
"We are very excited about the increased capability Pearce IP can offer our life sciences clients with the addition of Jacinta, Grant, Jennifer and (soon) Jessica to our team," the firm said.