Traditional firms must catch up or risk further loss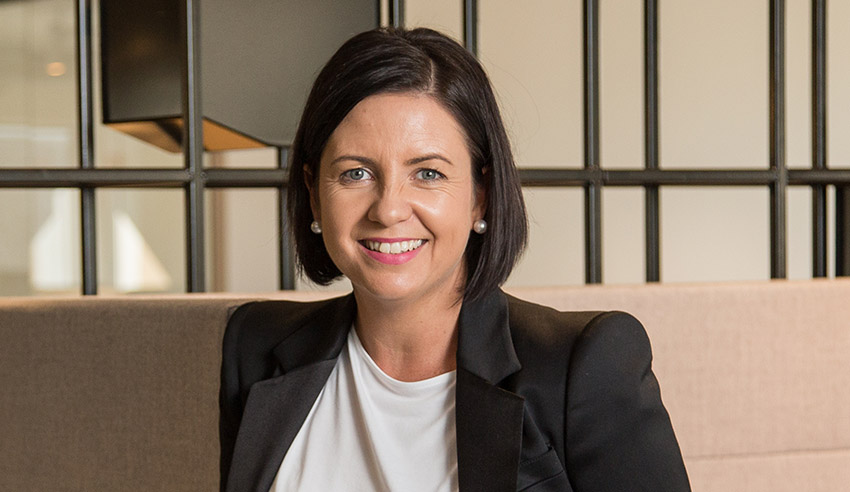 It is well past time that we redefine what it means to run a successful legal practice, writes Tracey Mylecharane.
When I began my legal career more than 17 years ago, I accepted everything as it was to simply be the way it was meant to be. By this I mean conforming to the expectation of (unreasonably) long hours; being in the office at dawn and not leaving until after dark; Sunday afternoons spent in the office; and the concept of flexibility so foreign that it wasn't even considered.
Add this to the traditional "time-costing" billing method, and the mounting pressure on lawyers was (and in many cases still is) endless. It's no wonder the motivations for, and definitions of, good work can begin to skew for lawyers in their formative years.
This is not a piece against the practice of law, I promise you. I love law practice and believe wholeheartedly in its place in our society. It's an extremely important profession and one I remain committed to. However, I do want to challenge the "norms" we are often sold as being a requirement of practicing law.
In my early experience, if you "conformed to the norms" – being incredibly time-poor, being "busy" around the clock and billing your budgeted hours – you were deemed to be "successful".
As a high achiever, I did all of that. Although to be honest, I often struggled with hitting the billable hours targets, with movable goal posts and endless "revisions" of expectations. Furthermore, I was consumed by it all. I wanted to achieve and I sacrificed a lot. From what I saw and the feedback I received, this meant I was on the path to success. Fast forward almost two decades and things are very different.
Women (and many men) have been challenging and rejecting the stereotypical roles and working conditions that were once "accepted" across the board. The discussion around flexible working arrangements has become common and working remotely has been introduced (for many albeit rather quickly in our COVID-19 environment). Some practitioners and law practices have shifted away from time-costed billing, to a more practical and effective method of fixed-fee billing – appealing for both the client and the lawyer.
When I left legal practice almost six and a half years ago, I vowed not to return. The rigid working hours; the unforgiving expectations; the "chained-to-the-desk" expectations; and the "bill-bill-bill" mentality, had all become so unsavoury – I realised there was more to life. I was convinced there was a better way to live and to add value to others; and I was right.
I made a move to teaching and taught law at the Australian National University for a little over five years. But I have to admit, there was a pull to return to legal practice and, to my surprise, after five years of teaching I couldn't ignore the pull any longer.
There is real value that can be added to the lives of others through legal practice, and when the pull was too strong to ignore, I was convinced I could preserve the quality lifestyle I had developed for myself and my family, while also practicing law in a way that supported people fully. 
With both of my little people almost at school age, I took a leap of faith and decided to launch a law practice of my own. To practice the way that I believed was right (for me, and for my clients), and to pursue a legal practice career that not only served the community, but was in line with my values.
The concept of a virtual legal practice wasn't new when I launched my business, but it certainly wasn't common either. There are some amazing women entrepreneurs that I have since connected with who had been leading the way in a different way of working for a while.
It was new in certain circles; however, to say I was met with pessimism would be an understatement. I was quickly reminded of how close-minded many in the legal profession could be, which was disappointing on several levels. The concept of remote working and a virtual law practice, coupled with fixed-fee billing centred around value-adding, was something I was repeatedly told wasn't sustainable. Of course, there were other practitioners who were supportive and encouraging, and some who had journeyed down this path long before me.
I'm proud to say that my business is thriving. I'm grateful that I chose to believe in myself and be guided by those with a similar mindset to me, and that I was able to ignore those that sought to dissuade. The environment that our country as a whole now finds itself in due to COVID 19, whilst unexpected and devastating beyond belief, has brought with it a forced shift in legal practice as a whole, and to a lesser extent, billing practices. 
We are witnessing unusual circumstances and we are being forced to adapt. For example, courts and tribunals have had to change the processes they adopt for criminal and civil hearings; the process for witnessing documents has had to change rapidly; and most (if not all) law practices have been forced to operate differently – a way that many of us have been operating for some time. 
Efficiencies are being carefully reviewed. Calculated decisions are being made in respect of discharging one's obligations as legal practitioners, whilst serving the best interests of clients. And, accepted or not; billing practices are being reviewed. 
I've witnessed some law practices over recent weeks and months adapt the billing practice of fixed fees, when previously they had been so openly and publicly opposed to it. It seems that COVID-19 is forcing practitioners to catch up to those who've been well ahead of the curve.
Legal practitioners, largely by force, are changing the way they work. I believe this will benefit clients overall, but practitioners too (even if they don't appreciate it yet).
Looking back to join the dots, an analysis of the way legal practitioners operate, and how it has evolved over the years, to me, provide hope. Women especially, are stepping away from the traditional working roles of eight-hour days in the office, six or more days a week; taking work home and putting off starting families. They are creating flexible, virtual and remote working environments that better suit their needs as a "whole person" – no longer accepting themselves as being categorised as either a business owner, or an employee, or a parent, or a wife (and so on). 
In a profession where the meaning of success can become so fundamentally skewed, it's time to redefine what successful legal practice is.
Tracey Mylecharane is the founder of her own self-titled firm.