Convincing clients to spend post-pandemic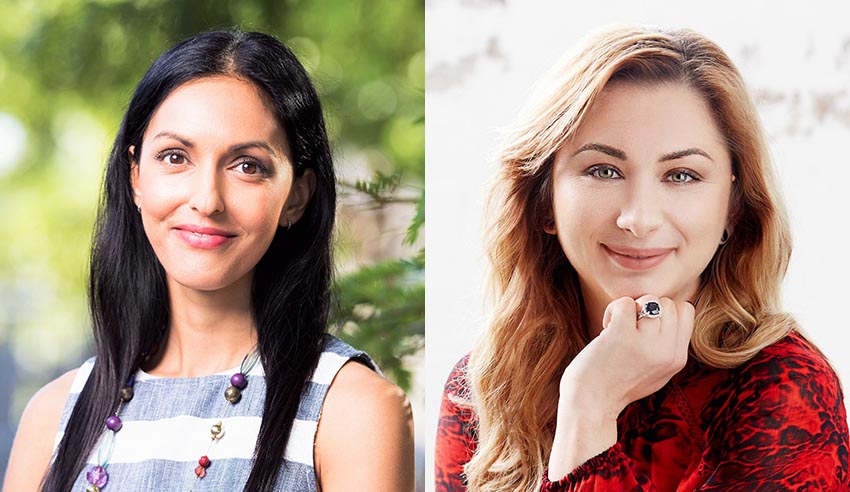 If done right, boutique law firms will be engaging, motivating and inspiring in communication with clients about their legal services.
The outbreak of COVID-19 and the ensuing economic downturn have had significant impacts upon people's personal, professional and financial circumstances. As a result, clients are "more cautious and more discerning than before," Perpetua Kish muses.
"While they previously questioned, 'Do I need this?', post-pandemic, the question has changed to, 'Do I need this, now?'" pondered Ms Kish, a principal at Balance Family Law.
"Clients have had more pressing things to think about, and legal support isn't a top priority. It doesn't necessarily mean they don't need it, but may not be able to justify spending money on it right now, all things considered."
A number of clients of firms in the boutique space have lost their jobs, added Kalpaxis Legal director and principal Cassandra Kalpaxis.
"They are struggling to make ends meet and are reluctant to engage with their legal issues. We have had clients putting things on hold whilst trying to work out their income, etc," she said.
"Clients are struggling to prioritise their legal matters over their day-to day-expenses. This is troubling for many of our clients as it can have greater impacts on their legal matters down the track."
How boutiques can ensure client spend
Boutique law firms purport to offer personalised services, Ms Kish outlined, and "often, this is a selling point when comparing ourselves to bigger firms", she said.
"If done well, boutique firms will engage, motivate, inspire and sell to their clients. Clients will see the value first and costs become a secondary consideration," she posited.
Placing value at the forefront, Ms Kish continued, will attract a client who is still unsure of their next steps.
"Uncertainty looms large in my field (family law and estates) and our clients are entrusting us with very personal matters. Building trust and confidence is essential. Taking the time to get to know clients and asking them, through the entire process of working with them (not just at the end), what works for them, what they love, what is confusing for them and what can we do better – can improve the experience for us, the lawyers, and for the clients," she advised.
"They won't always remember the legal guidance we provide in those first interactions with them, but they will remember how we made them feel. If they feel positive emotions, such as comfort and reassurance, they are more likely to consider spending on legal services, a good investment."
Ms Kalpaxis said that her firm has offered discounted rates to accommodate each client's unique financial circumstances.
"We are offering [fixed-fee] packages so that there are no surprises and clients feel comfortable budgeting for their legal costs. We are also touching base with our clients to assess whether there is an alternative approach as to how we can deal with their matter which is less costly and more efficient," she noted.
Need for creativity
Now is "absolutely" the time to think outside of the box when offering services to clients, Ms Kalpaxis proclaimed.
"We are seeing the traditional methods of practising law are taking a backseat during COVID-19. Now is the time to be tailoring your services to the needs of your client. We are seeing this with tele, Zoom and other non-traditional conferencing," she opined.
"The easier you can make life for your clients, the more willing they are to engage you. Working from home, creating DIY services for clients are all examples of this."
Ms Kish: "They say a crisis creates opportunity, right? Even the traditionalists have been compelled to 'think outside the box'. But looking around, mid-pandemic, I found myself thinking, is it really creative if everyone is doing it? Are we confusing adapting with creating?"
"I think as a profession we can be proud of how we adapted so well to the 'new normal', but to remain relevant and appealing to consumers longer-term, we have to go further. There needs to be substance behind our ideas that comes from thorough reflection and a genuine desire to understand the client experience," she said.
Looking ahead
Every challenge presents an opportunity for growth and development, Ms Kish surmised.
"For instance, at my firm, the more challenging the client, the more we focus on why the experience was more difficult for us and how we may be able to better navigate (or avoid) similar issues in the future. Can we create something that helps the client and us? Because, when we begin working with a client, we create an ecosystem of sorts. Neglecting to pay due care and attention to one, impacts the other," she reflected.
"And like any ecosystem, things are always changing, so adapting and creating new solutions [are] always happening, the pandemic has just amplified things so we have been forced to take notice. In order to sell and sell well, savvy lawyers understand that creativity is a quality that must be cultivated. The way I practice law, constantly adapting and creating [are] my 'normal'. There is nothing 'new' about it. The future is fluid, and the agile best navigate that reality."