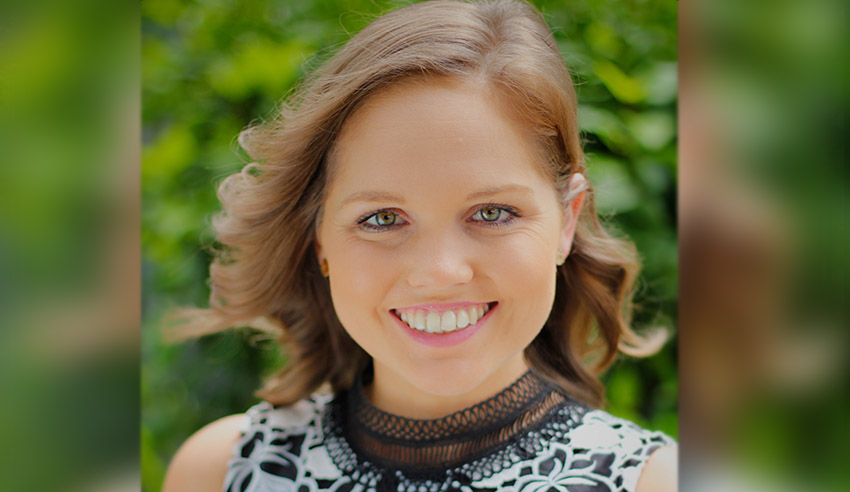 Going to work for a community legal centre is "one of the best decisions" Tanya Diessel has ever made. It's a vocational experience all lawyers should have, she says.
Gold Coast Community Legal Centre coordinating solicitor Ms Diessel initially commenced work in a CLC whilst searching for volunteer experience as a law student. At that time, she didn't even know what a CLC was or that they existed until she walked in the door, she told Lawyers Weekly.
Just over a week ago, Ms Diessel won the Community Legal Centre Lawyer of the Year award at the Lawyers Weekly 30 Under 30 Awards. Doing such work, she believes, is something that all legal practitioners should do at some point in their careers.
"Working in a CLC is a wonderful opportunity for a young lawyer because you are exposed to a variety of circumstances and get to fast track your [skill set] through the work they do. Additionally, you learn about the community you live in and become passionate about helping those around you," she explained.
There are myriad opportunities that come from CLC work, Ms Diessel outlined, that present themselves to anyone who has an open mind and is willing to learn.
"In a CLC, every client is different, every client brings something you haven't seen before. The biggest opportunity for an emerging lawyer is to learn from it because you won't get that experience anywhere else," she said.
"Learn how to effectively communicate with vulnerable clients, those with cultural or language barriers, clients who are elderly or have a disability. See and hear the access to justice issues in the community and learn how you can help that. Give back to those who haven't had the opportunity to study and have a career such as this – they still have legal rights that should be protected, even if they can't afford a lawyer to fight on their behalf."
The global coronavirus pandemic has presented unique challenges, Ms Diessel noted, with all staff being forced to work from home, requiring innovative and efficient service delivery for clients who cannot afford for their lawyers to have downtime.
"The biggest challenge is that there is such a reliance on [face-to-face] assistance in the work we do. Whist assistance via technology (phone, email etc) is great, a lot of people need that [face-to-face] contact for legal advice or who don't have the technology or ability to adapt as quickly to remote services," she explained.
This said, the "wonderful thing about CLCs", Ms Diessel added, is that before the COVID-19 restrictions came into place, her CLC was already being innovative and looking at ways they could best provide services to the community and explore ways to evolve and meet the needs of the community.
"I can't speak on behalf of other CLCs, but I know for our [centre], we will always be looking for ways we can ensure the community can access our service and solicitors can provide assistance that caters to those needs. Post-pandemic – we will see what the need is and how we can best meet that," she said.
Ultimately, Ms Diessel said she believes that "every legal practitioner should spend some time in a CLC at some stage in their career".
"Learn about the issues within your community and use your knowledge and skill to try and help that. There is nothing more rewarding in your career than helping someone, at no cost to them, who felt there was no option, no help and no hope and bringing them out the other side to a positive solution," she concluded.