Knee-jerk reactions in family law matters rarely, if ever, a good thing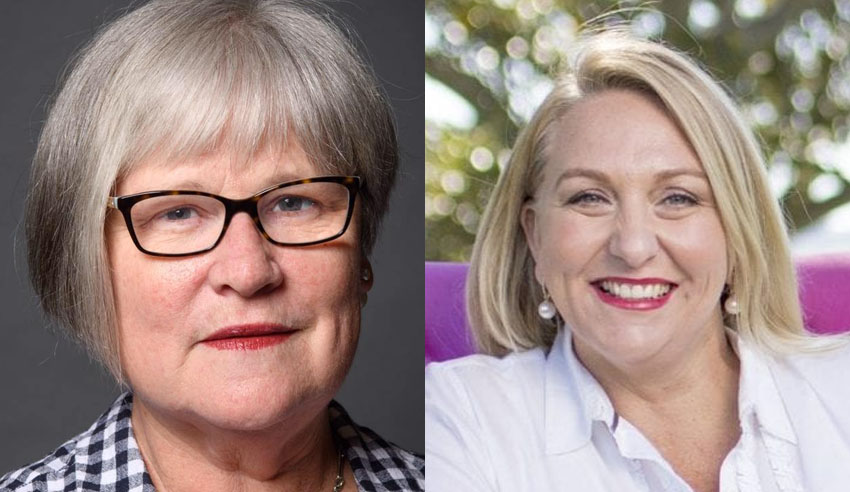 The behaviour of separated parents during COVID-19 is going to feature heavily in looming family law proceedings, say two practitioners.
One consequence of the global coronavirus pandemic that some family lawyers have had to contend with, Adelaide-based lawyer and mediator Judith Jordan explained, is a rise in enquiries from parents hoping to use COVID-19 as justification to withhold children from the other parent in non-genuine circumstances.
Parents who have used the pandemic to "unnecessarily withhold or isolate children" from the other parent, Joplin Lawyers managing director Joplin Higgins noted, will "definitely" have to explain to the court their actions.
"I don't think this will be an easy explanation if parents have conducted these types of guerrilla tactics. There were members in our community that were not allowed telephone contact with their children during isolation, again, the [court] would be concerned about the ability to [co-parent] and facilitate a meaningful relationship if simple measures such as these cannot be afforded during a pandemic," said Ms Higgins, whose firm is in the Hunter Valley.
COVID-19 has, she reflected, raised issues which were not as prevalent pre-pandemic.
"In the early days [of the pandemic], where there was little known about the virus, there was definitely a fear [among] the community. Sadly, there were some that used this fear of the virus to perpetrate domestic violence by way of coercive and controlling behaviour with the threat of catching the virus or having the virus transmitted to them," she explained. 
"The threat of COVID-19 was used the same way the threat of sexually transmitted infections is used in the perpetration of domestic violence. COVID-19 was definitely used to isolate victims further from family, friends and the community. During lockdown, there really was no reprieve for victims and children, there were many people out that felt caged during this period."
Trying to address the "elephant in the room", Ms Jordan added in support, with a client who is so focused on the COVID-19 panic that they cannot entertain or recognise the idea that there is a larger issue that needs to be addressed, is problematic for family lawyers. 
"The underlying issue is that they really don't want the child to spend time with the other parent and it is hard work trying to get them to realise that rather than me suggesting it to them," she outlined.
"Having said that it is not really any different to most parenting matters – it's just that the pandemic was all over the news and gave parents who were not really happy with their parenting agreements something to try and justify them not being compliant with [orders] or [longstanding] arrangements."
Ms Higgins noted that her firm has seen an increase in appointments "as a direct result of nervousness, uncertainty and an increase for the need of family law advice". As such, the firm has issued a series of videos around family violence to assist the community to learn about where to turn.
There are numerous other ways that family lawyers can respond to such new challenges, the pair continued.
"Spend time with them talking about how the parenting has been going and address with them that if they withhold there will be a judicial reckoning and they may not fare well in that. Encourage therapeutic options rather than litigious ones to address the real underlying parenting issues which for all of mine had nothing to do with the risk of children contracting or spreading COVD-19," Ms Jordan advised.
Ms Higgins said: "Our message was loud and clear: comply with [orders]! If there is an issue, engage in clear and concise communication and no shenanigans, it'll backfire!"
The pandemic has reinforced, Ms Jordan mused, why "knee-jerk reactions in family law matters rarely if ever result in good child-focussed outcomes for families". Taking a calmer, steadier approach, she suggested, by way of ADR and family therapy would be a much better approach and, in most instances, would be in the best [interests] of the child or children, she said.
Looking ahead, Ms Higgins predicted that "everything is going to be different now".
"Our courts are going to run differently, our interaction with [clients] is going to be different and our law firms are going to engage clients differently. Differently will mean better practice in some instances, however not in all circumstances," she posited. 
"What will not change however is the conflict in family law proceedings. We will see a surge of allegations relating to coercive and controlling behaviour come through the [courts post-COVID-19], I hope that the [courts] begin to recognise the damage that this type of violence does to victims and children.
"It is often difficult to prove and is not always a standalone element of domestic violence, however during this period, I think an appropriate weight must be given to these allegations."