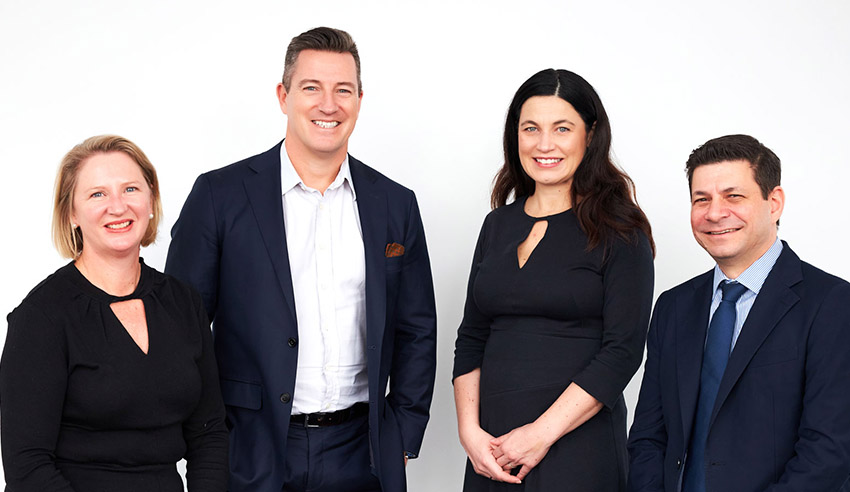 A new boutique advisory firm, focused on business transformation, distressed debt and capital, and crisis management, has launched in the wake of COVID-19.
The coronavirus pandemic has forced businesses of all stripes to navigate the "twin challenges" of dealing with the pandemic while also identifying position and function in the market once the dust settles.
According to new business advisory firm Olvera, "nobody can be sure what the new normal will look like so it is vital to seek the best possible advice to put your business in the best position to embrace the new competitive landscape".
To that end, Damien Hodgkinson, Lucy Vecchio, Hugh Armenis and Kate Barnet have joined forces to launch a new boutique liquidation and business advisory firm: Olvera Advisors.
The firm, which launched on Wednesday, 1 July, intends to focus on business transformation, distressed debt and capital, and crisis management for businesses big and small to navigate the post-pandemic marketplace.
The new firm will boast, the quartet said in a statement, a client list "that already makes it one of Australia's leading specialist advisory firms, working with entrepreneurs and business owners to help manage their personal asset holdings".
Mr Hodgkinson said that Olvera will focus on the SME, small-cap ASX entities and family groups where management and ownership interests are closely aligned.
"The current global pandemic has enormous economic consequences. Despite significant government stimulus, many businesses will not survive without making significant sometimes drastic changes," he said.
Ms Vecchio added that businesses need to be aware that there are "many options available" to team at this critical juncture, despite challenging marketplace conditions, "with liquidation or administration just the tools and not the end solution".
"Our aim is to help businesses identify their real underlying problems, then identify and work with key stakeholders to secure the short-term finance and debt consolidation required to facilitate a restructure," she said.
"We encourage businesses to reset and grow. It is important to note that most businesses suffer their toughest challenges, not during a downturn but through their growth cycle – stress and distress [are] a normal part of business performance."
Mr Armenis said that the Olvera model splits financial and operational goals into four simple functions: fix, fund, trade, and resolve.
"Olvera understands that not all problems, and therefore not all solutions, are the same – there is no one fix," he said.
Elsewhere, Ms Barnet outlined that the key indicator of a successful business will be its ability to "maintain a strong balance sheet and forward outlook despite any short-term fluctuations in value".
"A turnaround that can focus on increasing the underlying value over the long-term, enables the true value of the company to be sustained, reinforced and grown," she posited.
Olvera will operate in small, senior teams to support and supplement clients' internal management and bring real industry experience along with strategic turnaround skills, it noted.