Legal groups advocate to #RaiseTheAge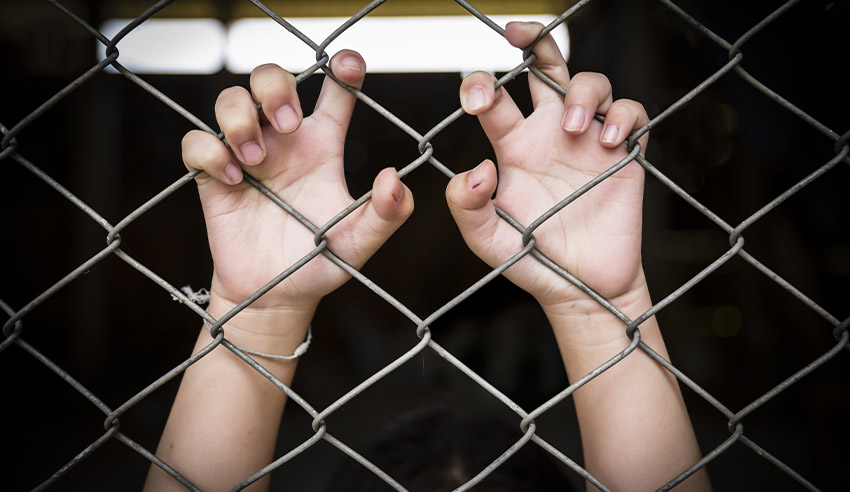 A coalition of legal and advocacy groups has launched a campaign calling for a major law change to prevent young children from spending time behind bars.
Aboriginal and Torres Strait Islander legal, medical and human rights groups launched the #RaiseTheAge campaign to call on the Australian government to change the laws that are currently seeing children as young as 10 sent to prison for minor offences. 
In one year, close to 600 children aged between 10 and 13 were locked up and many more forced to face the justice system. According to the advocacy groups, Aboriginal and Torres Strait Islander children were disproportionately impacted, accounting for 70 per cent of these younger children as a result of "differential treatment". 
Human Rights Law Centre (HRLC) senior lawyer Shahleena Musk said: "If Australian governments were serious about reducing numbers of Aboriginal people being locked away in prisons, they would take the logical step to ensure Aboriginal children are kept out of this cruel, broken system in the first place. Children need care, love and support so they can reach their full potential. Not handcuffs and bars."
Ms Musk added that too often Indigenous children are "ripped from their homes [and] their families" because of the law. Closing the gap on Indigenous justice outcomes can start with "closing off prisons and police cells for children", she said. 
The advocacy groups are calling on the government to change the laws at the Council of Attorneys-General meeting by voting to raise the age of legal responsibility from 10 to 14. The change would bring Australia in line with international child rights law. 
Co-chair of National Aboriginal and Torres Strait Islander Legal Services Nerita Wright said governments across the country must commit to raising the age. 
"It's time for governments to reimagine archaic laws that lock children as young as 10 years old up. Raising the age and investing in community-led solutions will drastically improve the course of the lives of children in our communities and provide them with the opportunity to learn and grow with culturally appropriate support," Ms Wright said.