Exhausted mid-pandemic? Take time off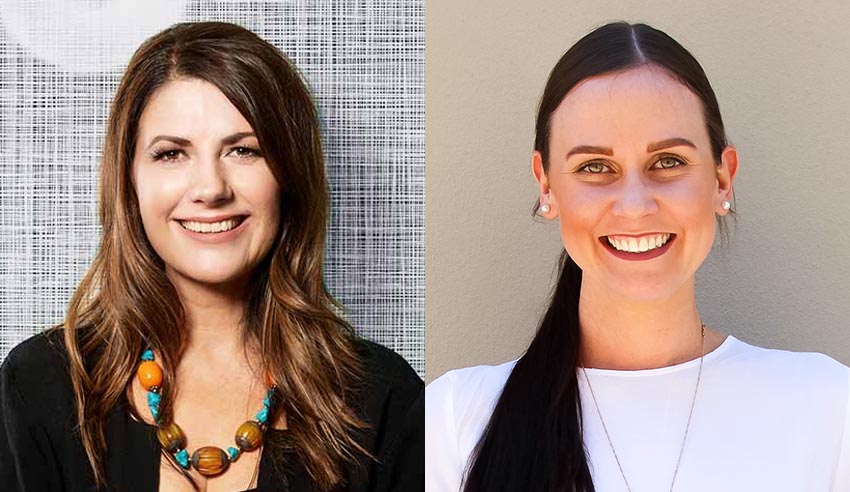 In the most economically turbulent and uncertain time of our generation, it is fundamental that lawyers prioritise their wellbeing so as to better serve their clients.
The minute Zinta Harris – as a Brisbane resident – was allowed to travel (in accordance with state-imposed pandemic restrictions), she booked a family getaway for the current school holidays.
"We have just come back from a magic [week-long] farm stay holiday in the Gold Coast hinterland – think feeding the chooks in the morning, [slow-cooked] lunches, swinging on swings hung from a massive fig tree, sending the kids off to fish, watching the sunset with wine and cheese, then curling up in front of the fire with a good book – you get the drift!" she reflected.
It was just what she needed, explained Ms Harris, who is the principal of Resolve Estate Law.
"I took things with me to 'work on' while I was there, but I didn't touch them once – and I have come back truly refreshed and ready to pour my energies into the second half of 2020!" she said.
Why time off is crucial
Potts Lawyers senior criminal lawyer Danielle Hanson agreed, noting it is so easy for those in boutique firms to get run down due to their "(usually) massive file load and lack of support that bigger firms may offer".
"We are constantly on our phones and on our emails 'just in case' a client or the other side needs to contact us. I have certainly been guilty of this. The rise in technology and how easy it is for people to contact us now certainly doesn't help," she recalled.
"Even though you think you're at home and relaxing, I know you're just waiting for your phone to go off (because I usually am too). It makes you feel on edge, all the time. And this idea of having to be contactable 24/7 can have a massive toll on our stress levels and in turn our health. Prioritising time to switch off can make you realise all of things you miss when your brain is in work mode.
"Taking time to check in with your health and what you love out of law can really give you a different perspective on what is important (and realising that perhaps responding to that email at 10pm at night is not as urgent as what you might have initially thought – it can wait until the morning!)."
Having some time off, Ms Hanson continued, allowed her "to '[reset]' and work out some mechanisms to de-stress (that I have now been able to apply coming back to a pre-COVID workload)".
"I also managed to get so many '[life admin]' things done, which I have never prioritised before. Stepping away for a little bit during the pandemic has also had a massive effect on my creativity, which I lost in [among] the previous daily grind," she said.
"I have been looking towards other industries (whilst doing my [life admin]) to see how others are really embracing technology to improve the customer/client experience, and it's providing me with a lot of ideas."
Having such time off is essential, Ms Harris said in support, especially whilst we are still in the midst of the global coronavirus pandemic and a consequent national recession.
"Taking time off (or at least some time out) is proven to help give you mental clarity, better focus, increased productivity and an overall feeling of better 'balance' between work and life (the one you work for)! It also helps you find space to reconnect with what is important to you – family, friends, painting, reading, cooking, music, exercise, writing etc.," she argued.
"Coming back to work feeling refreshed and re-energised, calm and clear is the very best thing you can do for yourself if you are feeling frazzled or stressed. So, taking time off during this time when things seem unpredictable or worrying – is key to keeping on an even keel."
Riding the uncertainty of COVID-19
The pandemic has thrown uncertainty into the spotlight, Ms Harris noted, but added that the "only thing that is certain about the future (at any moment in time) is that it is fraught with uncertainty and the unexpected around any corner".
"If we want to make the best of the curve balls that come our way, we have to be on our game. If this pandemic has taught us anything – it is what we value the most. When we all went through the initial lockdown phase, life slowed down for us all, and we worked out that there were huge upsides to easing back on the 'busy' to find the 'important'," she submitted.
"We can't waste the moment that woke us up. Being deliberate about scheduling breaks (for yourself and your staff) will give you all the very headspace (and heart space) you need to navigate whatever comes next well."
Being so busy makes you more prone to stress which can lead to mistakes, Ms Hanson added, "and neither of those things [is] good for our clients".
"What you need to remember is that our clients are also going through a really stressful time now too, so by having a refreshed and calming approach can help make them feel that there is one less stress in their life," she said.
Responding to sceptics
For those who might be reluctant or scared to take time out for themselves right now, Ms Harris said that having a break doesn't necessarily mean having to plan a long holiday away from work.
"The thought of stepping away right now is too hard to contemplate, then plan some smaller breaks more often. It can be as [simply] putting your [out-of-office] notifications on one Friday afternoon to take time out for yourself, or planning a few long weekends off – even if they are '[staycations]' or short trips away for a change of scenery," she explained.
"Even prioritising a morning walk, or run, doing a yoga class, cooking class or painting class etc can make a world of difference to your mindset."
Ms Hanson agreed: "Being mostly A-Type personalities can mean that we don't like turning to others for help, and will often take on very big workloads alone. I think that there is also a (very wrong) belief that things will fall apart the minute we turn off our phones. But guess what? It doesn't. Your clients and your firm will not only survive by you taking a day (or a few) off, but they will benefit in the long run."
Suggestions for making time off work for you
There are numerous strategies for time off that lawyers can employ, Ms Hanson outlined, that will benefit one's practice.
"Look at other industries and what they are doing, and take note how that can work in law. Get back to doing something just for fun (that makes you forget about the time). For me, this was reaching out to friends that I don't spend enough time talking to, and drawing (albeit, horribly)," she advised.
"[And] take the time to really look after your health. You can get so wrapped up in your work sometimes that you forget about it, but you only live once so you need to look after yourself. Book that [doctor's] appointment, go to the dentist, take that yoga class. Your health should be your number one priority, not work!"