Time to outlaw the ambush interview tactic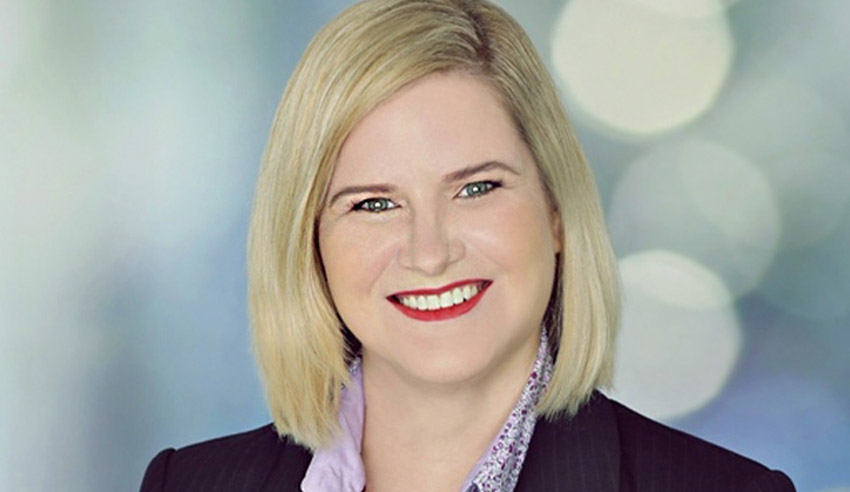 Laws must be introduced to stop people from using the "ambush interview/video" predatory tactic, writes Nicole Murdoch.
Ambush interviews are not new. They usually work like this: a media crew turns up to a person's house, workplace or just approaches them on the street requesting an immediate interview.
The camera is forced into the person's personal space and they clearly look uncomfortable. If the person tries to flee, they are pursued or their escape path is blocked. In the media world it's a popular tactic for tabloid TV shows.
Recently we have seen members of the general public also use this technique to intimidate others, notably retail staff members. They invade a store, refuse to wear a mask despite COVID-19 safety requirements, then video the staff as they struggle to cope with the defiant customer.
The customer's video then goes viral and the person gets some cheap internet "points".
The approach is the same as the ambush interview tactic, the victim of the intimidation is not prepared but the perpetrator is well prepared and often is not alone.
We've had recent incidents in Victoria where entitled women waving their mobiles in video mode have loudly insisted the rules about wearing face masks against the coronavirus pandemic don't apply to them.
One woman had the table (or camera) turned on her, when she verbally attacked Bunnings staff, but called the police when reporters came to her door to interview her and refused to leave.
She must have known she was a target for the same action as she displayed a sign on her property in an attempt to dissuade approaches. Whether this is against the right to "knock" laws is a separate issue.
The perpetrators create an uneven playing field by planning these attacks so the victim has no warning and cannot plan for the event.
That is an effective technique as the person shows distress when accosted which is what makes the video go viral. There is also the voyeurism issue of people watching just to see. The person posting the video is trading off the distress of others, sometimes for no reason other than cheap internet "likes". 
The recent increase in prevalence of these "ambush video" incidents raises the issue of whether it is ever acceptable to accost a person, either at work, at their home, or in public, push a camera in their face and then publish the resulting video.
Some say that people get what they deserve, and certainly in some cases that is true. In other cases, retail staff, who are just doing their job, are accosted.
Karma can hurt. But two wrongs don't make a right and their breach of the law (or in some cases downright stupidity) does not act as a defence to morally reprehensible behaviour. 
It is never acceptable to push cameras in people's faces and demand answers regardless of pleas to be left alone, whether the person wielding the camera is a media journalist or a member of the public.
This is not about the freedom of the press to report issues or interview those accused of wrongdoing. The media keeps people, politicians and governments accountable. I was one of those that believe the raids on the ABC by Federal Police were a blatant attempt to stifle the media and reporting.
Similarly, a person should have an ability to record wrongdoing in public or film an event if they have a good reason to do so. The bystander who videoed the death of George Floyd in America in May triggered a global outrage that still resonates.
But there must be a limit to the hounding of people and what people are permitted to do when pursuing their aim. Blocking people from leaving is not okay. Intimidating retail staff, who are just doing their job, is not okay. (If you have an issue with masks take it up with those that made the decision, not those enforcing it).
Unfortunately, confrontational images have become a stock requisite for much of today's online media and social media coverage. Viewers and ratings love a fiery confrontation it seems.
People openly challenging or defying rules such as wearing a mask have become a ratings bonanza or clickbait for the online masses. As a community we teach each other what is acceptable. Clearly our community is trying to teach people to wear a mask.
But my concern is that by accepting the reporting or publication of an ambush interview/video we are losing sight of what is acceptable behaviour in the community and how far we want to push others.
The news media should have a right to approach and interview people but it does not have a right to hound them or ignore requests to leave a person alone. Remember, the news media has no more legal right to question a person than any other member of the public.
The media has no legal/official status other than an acceptance that they report news for the wider public.
There has to be a limit on hounding people and the media should not have any exemptions from this.
I am strongly pro-mask wearing. If we all wore a mask this virus would eventually be defeated.
Right now, the worrying aspect is how aggressive people are becoming – both pro and con masks. And they have learned the technique of ambush interviews from the media. We accepted the behaviour and now people are using it against people who don't deserve to be accosted, because in their minds, they do believe the person deserves it.
We're becoming an aggressive society and ambush interviews are symptomatic of this aggression manifesting in the media approaches to news now.
The ambush needs to stop. It needs to be outlawed.
Nicole Murdoch is a principal at EAGLEGATE Lawyers.