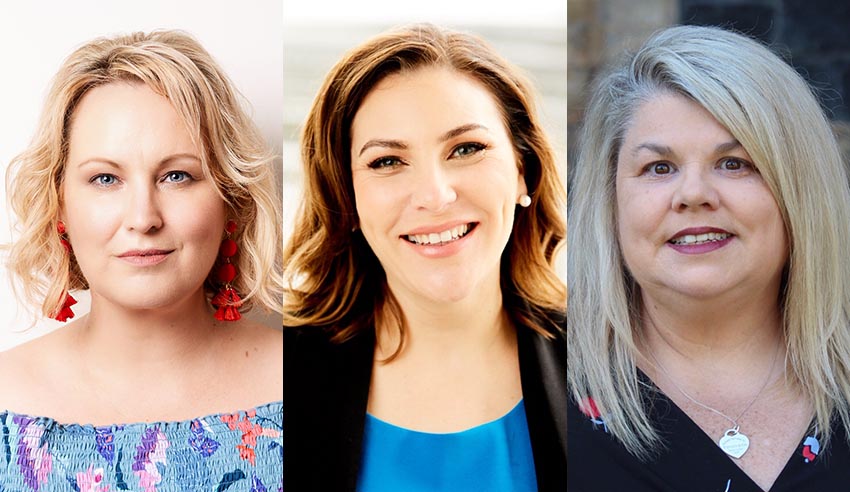 Many law firms have been transitioning away from paper in recent years, but the onset of COVID-19 may accelerate that trend.
In her own words, Shelly Legal principal Lydia Shelly loves "everything about paper".
"The thought of ever having to swap out a [hard copy] book for a Kindle version makes me break out into a sweat. I still use physical copies of legislation in [court] and could not imagine relying upon electronic copies of any legislation," she told Lawyers Weekly.
"There is something about having a physical page to turn, or a piece of paper to scribble on or having a bunch of sticky notes to plaster all over your paper documents that no amount of scrolling or using 'markups' and 'track changes' could ever replace. I have always maintained both a paper and paperless practice to varying degrees."
Once the age of coronavirus hit, however, everything about Ms Shelly's day-to-day – including being a lawyer, a mother "and a functioning human" – got turned on its head. Suddenly, she explained, the advantages of having electronic copies of files at her fingertips became much more apparent.
"Being able to continue to manage my client's matters and be accessible remotely in a COVID environment far outweighed my traditional loyalty to paper," she said.
Experience of a paperless practice
Ms Shelly's experience is not unique.
Emma Heuston, the founder and principal of The Remote Expert, has been paperless as both a boutique and new law practitioner.
"Where certain areas of law are still [paper-based] it can be hard to juggle legislative and practical requirements. However, in offering virtual services, I have been very purposeful in what I do and don't do and it has been easily managed this way," she reflected.
"Fortunately, our COVID-19 experience means that many of the more traditional areas of law are catching up in this regard also now. I also found it hard to review documents on screen at first, but somewhere a couple of years down the track I found I didn't need to print to review documents anymore (as I had needed to do at first)."
Madison Sloan Lawyers solicitor Melisa Sloan said that her firm went "largely paperless" at the start of 2020, "which has stood us in excellent stead as it subsequently transpired that some staff have been working remotely since March as a result of the pandemic".
"It allows all staff to have complete access to all of the firm's documents at any given time from their computer, which has streamlined processes significantly and formulates our business operations more effectively," she said.
"There are limited essential documents that are retained in our [deeds register]; however, copies of these documents are also scanned into our system so that they can be accessed electronically if required. It has also been beneficial from a storage perspective as we don't have thick files that we need to store."
There are some downsides, however, Ms Sloan warned.
"Some areas of the practice still do require paper documents, for instance [wills, power of attorney, probate and certificate of titles]. We also have clients who are technically challenged and so need to provide them with paper documents as well as opposed to sending them electronic documents," she said.
Going paperless post-pandemic
In a post-pandemic marketplace, there is a place for paper, "but it certainly isn't one size fits all", Ms Heuston suggested.
"For example, [wills and estates] will need paper files for a while yet but other areas will move more online. The trick is being mindful – what do you need on paper and what can you store electronically. The less we have to store in terms of records the better for our practices," she said.
Whether or not a firm is paperless will ultimately depend, Ms Sloan offered, on the practice area.
"A family lawyer or litigation lawyer may be inclined not to go paperless as they may ultimately find benefit from having a paper file with them in [court] for easy reference. Other lawyers would embrace the flexibility and simplicity of being paperless," she said.
"Rather than tracking down the person who has the file to obtain the relevant information you require you have all the relevant information pertaining to the file at your fingertips. Having easy access to files and other information when dealing with clients and colleagues is imperative and I believe there is a strong business case for boutique firms being paperless as much as they possibly can.
"There are some instances where paper will still be required in a [post-pandemic] world, for example [wills, power of attorney] and other estate planning documents are still required to be physically signed in most jurisdictions, as are affidavits. So, there will be a necessity to have some paper in some respects."
Practical steps
Firms must take just one step at a time, Ms Heuston advised.
"Our Melbourne colleagues are being thrown in the deep end this week with [shutdowns] happening. However, a more purposeful approach implementing one thing at a time, for example, not printing file copies of correspondence will help. Then assess for each area of law what is needed and how you will store it. Eventually, less and less paper will be needed," she said.
Ms Sloan said, "It is important to have good systems in place, some management systems go a long way in assisting in this regard. LEAP, for example, allows you to create a client file which neatly curates all documents from the file inclusive of contracts, emails and ancillary documents that can be uploaded to the client file."
"Appropriate training for all staff on the system would be beneficial. In our firm we have a manual identifying all processes and where everything 'lives' that staff can refer to for quick reference. Most importantly embrace the change as you will be well rewarded," she explained.
Ms Shelly noted that she still finds it easier to have physical copies of documents, "especially extensive financial disclosure documents", in paper form.
But, she added, "like all family law practitioners and especially those whose practices are geared heavily towards a litigation practice – we have been forced to adapt in all areas of our lives – including how we can best run our practices without having complete access to our offices, to our colleagues, to our physical files".
"And of course, like most practitioners, there were a few times that my Zoom appearances were a little 'off', thanks to [interrupting] children that decided to time their sibling rivalry at just the right time my matter was called on, or an ill-positioned camera that briefly focused on the top part of my forehead," she said.
"I long for a simpler time, where practitioners could walk in unannounced and without appointment to the subpoena inspection room without being armed with a photocopy access order."
Challenges
Ms Shelly said, "There are still teething problems that I am encountering with the [courts] regarding relying on technology in the present environment and the manner in which practitioners, including myself, have managed those teething problems."
"Access to subpoenas, electronic [court] bundles, having [court] documents signed electronically by clients, attending [court] via Microsoft Teams or by telephone, managing volumes of disclosure and [court] documents and being able to quickly [cross-reference] back to other documents are all issues that have become more significant in a paperless environment," she said.
Mapping the client and firm journeys, Ms Heuston noted, and looking at what is needed for risk management, is "the first step".
"Then, it will be a matter of preference for each individual firm. However, the common denominator is having the right attitude," she explained.
"Where there is paperless access, there is also access for staff anywhere, regardless of where the file is. This only speeds up efficiency and has [wide-ranging] benefits. Whether a lawyer is sitting in their commercial office or working from home."
Focussing on the benefits of being paperless, Ms Sloan said in support, goes some way to eradicating reluctance that some practitioners may feel in changing from solely having a paper office.
"Perhaps, they could start with going paperless in one area of their practice and gradually moving to cover all areas of their practice so that it is a gradual transition," she posited.
"If anything, the pandemic has taught us that there is a better way to run our practice and that we need to constantly be evolving and having a paperless office is one way of streamlining our processes and making our firms more innovative and beneficial for staff and clients alike."
Looking ahead
Ms Shelly is unsure if she'll ever be able to fully say goodbye to paper and run an entirely paperless office. "But, post-COVID-19, I hope that some of the different ways that the legal system and practitioners have incorporated different forms of technology and adapted to a 'paperless' environment [continue]", she mused.
"Just don't ask me to trade in any of my hard copy books or copies of legislation just yet!" she said.