MP slams 'hypocritical' government review of greyhound racing act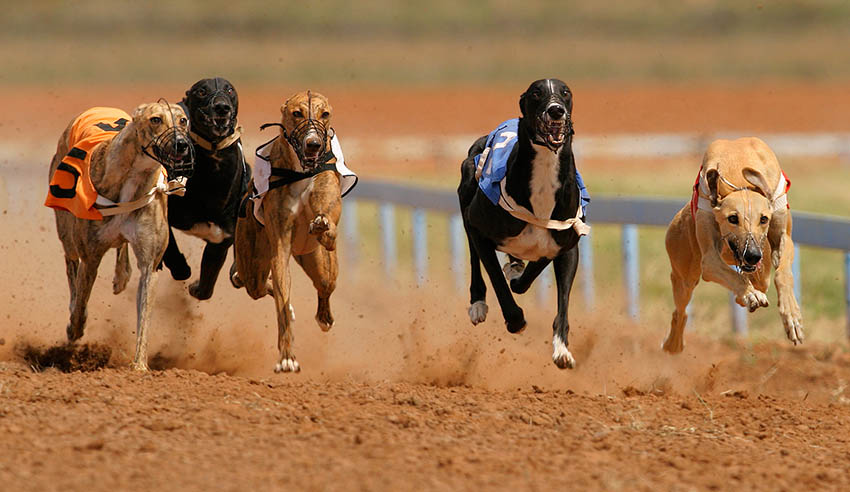 A mandatory review of the greyhound racing legislation has attracted criticism over the "extremely hypocritical" way in which the NSW government is accepting submissions.
A NSW MP has criticised the government's mandatory review of the greyhound racing legislation for its censorship, conflicts of interest and controversial funding. Cautioning the public, Mark Pearson warned the current submissions process was deeply flawed.
Although the review is accepting public submissions, it does not include consideration of a greyhound racing ban. This "censorship", Mr Pearson said, is hypocritical of NSW given racing was banned by the government on ethical grounds a few years ago. 
"I don't accept that, and neither should the residents of NSW," Mr Pearson said. 
In February 2015, the greyhound racing industry came under fire over reports the sport was mistreating the animals. The same month, an inquiry was announced which would go on to reveal "systematic animal cruelty, including mass killings and live baiting".
On the back of these findings, former premier Mike Baird banned racing across NSW, but would backflip on this decision. Ultimately, this contributed to his resignation. 
"The government is calling for feedback, then telling them what they can and can't say, just because it doesn't suit them, or the racing and gambling industries, to hear a most valid opinion out there: racing should be banned – again," Mr Pearson cautioned. 
Mr Pearson added the funding of the Greyhound Welfare and Integrity Commission is also of public concern. In the last financial year, $16 million of the budget was granted to them from Greyhound Racing NSW. Just $3 million was provided from government.
The MP said it was a "glaring conflict of interest" and that – as a government agency – the commission should be funded by the government, not a commercial body such as Greyhound Racing NSW: "The integrity is therefore highly questionable."
"Make no mistake – when commercial bodies are vying for products in an industry built on animal exploitation, animal protection is of little concern," Mr Pearson said. 
"If the government cares about the integrity of greyhound racing, which it apparently does, it should have no qualms about funding the GWC."