New podcast for boutiques launching soon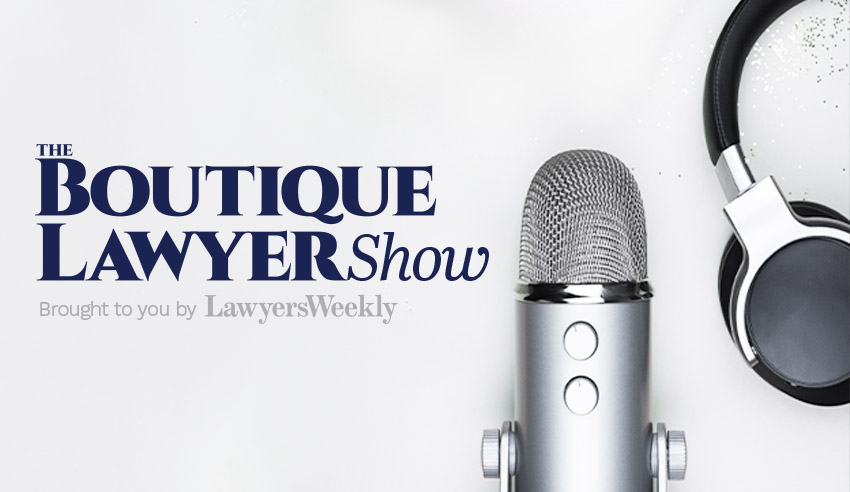 Lawyers Weekly is pleased to announce a new podcast, The Boutique Lawyer Show, will be launched on Wednesday, 19 August.
The editorial and partnerships team at Lawyers Weekly is pleased to announce a new, first-of-its-kind podcast, tailored to legal professionals in boutique practices across the Australian marketplace.
The Boutique Lawyer Show will publish episodes fortnightly and explore the myriad issues, challenges and opportunities, present and on the horizon for sole practitioners (including barristers), SME firm leaders, employees and broader professional services workers.
Much like The Lawyers Weekly Show, this new in-house podcast will showcase the human element of life as a lawyer, offering conversational audio bites for your commute to and from work, or to unwind with across the course of your weekly schedule!
The inaugural episode will be released on the afternoon of Wednesday, 19 August, featuring Brisbane Family Law Centre director Clarissa Rayward, who will discuss the inextricable link between optimal wellness and SME success, particularly in the age of COVID-19. The second episode, being released one fortnight later, will showcase Zile Yu, founder of Quantum Law Group, who last week won the Sole Practitioner of the Year Category at the Australian Law Awards. 
If you have any questions about The Boutique Lawyer Show, please contact the podcast host, Jerome Doraisamy, or the editor of Lawyers Weekly, Emma Ryan.