'Nobody goes into a relationship thinking they will break up'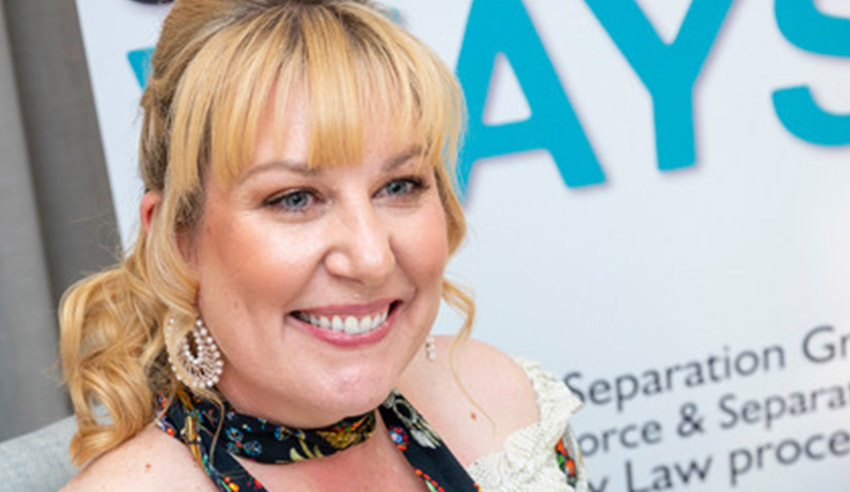 Family lawyers must be cognisant that theirs is an "emotional jurisdiction" and thus be prepared to navigate post-separation grief – particularly in the wake of COVID-19.
One of the most difficult aspects of practice in family law, The Family Law Project principal solicitor Shaya Lewis-Dermody muses, is that clients are not experiencing the "fairytale ending" that they would have envisaged for themselves.
It is the duty of one's lawyer, she argues, to help manage the grief that arises in the wake of separation, something especially important in such turbulent times.
Speaking to Lawyers Weekly, Ms Shaya-Dermody – who recently published a book on the topic, Separate Ways: Surviving Post-Separation Grief, the Stress of Divorce or Separation, and the Family Law Process – said that many of the feelings that clients experience after separation are "due to the sense of loss and grief following the breakdown of a relationship".
"Nobody goes into a relationship thinking they will break up! Grief is an emotional response to a loss and it may be that a client who has separated feels a sense of a loss of self and their identity, a loss of their children or a financial loss," she explained.
"One of the roles of a family lawyer is to understand, acknowledge and validate the grief and loss that a client may be experiencing. It is also important to understand that the client's journey of grief and loss is entirely individual."
Such concerns can be amplified by life events such as a global pandemic, Ms Lewis-Dermody continued.
"I suspect that many of us are feeling a sense of grief and loss during the age of COVID-19. Most of our lives look very different to how they may have been six months ago. It is likely that our clients who have separated over this period are experiencing even heightened feelings of grief and loss. There is added stress, uncertainty and frustration from our clients at the moment in terms of their time spending arrangements with children given lockdowns and travel restrictions," she outlined.
"I have also noted many clients are concerned in relation to their property settlements and the uncertainty around the value of their asset pools or whether they will be able to sell properties."
Family lawyers must, she noted, ensure that they bring clients along for the journey in the looming "new normal", whereby much of legal practice is shifting online and the emotional and even psychological needs of those clients can be met during times of separation and divorce.
"My law firm was operating as an e-firm prior to COVID-19 and it has actually been encouraging to see more firms adapt this way of practice and the Family Law Courts pivot during lockdown periods. I had a discussion with a client last week in terms of him feeling a sense of 'disconnect' with our office during the time we were not accepting [face-to-face] appointments," she said.
"As lawyers, it is pertinent to simply ask clients how they are coping and always checking in on their emotional needs. Whilst not mental health professionals, my view is that we still have a responsibility to ensure that we are making adequate referrals for our client and ensuring that they have all of the proper resources to feel well informed and supported through their separation journey."
Moreover, family lawyers must be ever-mindful of the struggles faced by clients, Ms Lewis-Dermody insisted.
"We should be having conversations with our clients not only in relation to the law but also their stress, anxiety and their grief and loss. We need to acknowledge that this is an emotional jurisdiction and it is not only okay, but it is in fact part of our role to ensure that our clients are supported emotionally," she said.