New justice precinct, law school under $350m proposal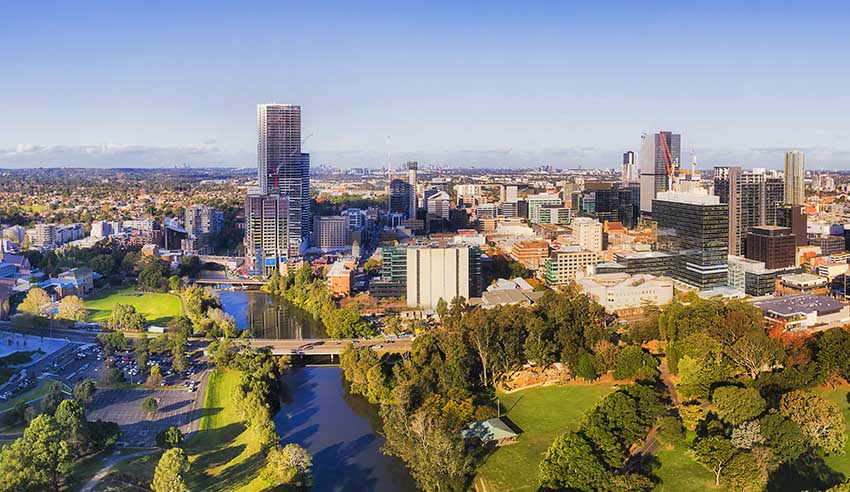 A Western Sydney commercial hub has introduced a proposal to expand the area's justice precinct and attract more than 2,200 new legal professionals while attracting more than $350 million a year to the local economy. 
Under the City of Parramatta Council's proposal to expand its justice precinct, the CBD will construct a permanent Supreme Court circuit, an innovative law school and a legal start-up hub to encourage "new ideas in the delivery of legal services". 
Although home to the second-largest legal centre in NSW, Parramatta makes up only 5 per cent of Greater Sydney's legal jobs. With its plans for expansion, the city hopes to attract more barristers, solicitors, judges and judicial officers to the area. 
"With the growth and transformation that Parramatta is experiencing, it makes sense that our justice precinct grows with it," the city's mayor Cr Bob Dwyer said. 
"Not only will an expanded justice precinct accommodate the needs of our growing population, but it will also help support and retain local legal talent and encourage new and innovative ways to improve the justice system." 
Cr Dwyer said the investment in an expanded Parramatta CBD justice precinct is vital given the number of legal professionals living within 30 minutes of the city will almost double over the next 15 years, outlined in the proposal. 
"As a rapidly growing economic powerhouse in the centre of Greater Sydney, Parramatta needs bold initiatives such as this one to help realise its full potential over the coming years," Cr Dwyer said.