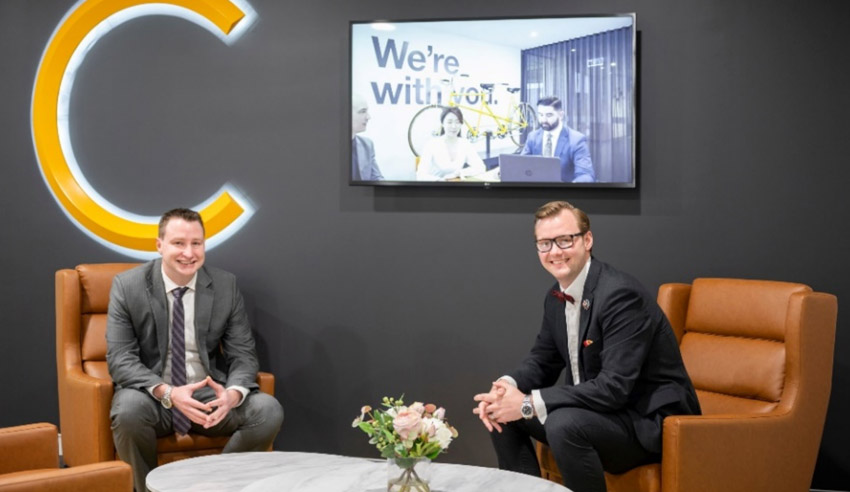 National law firm Chamberlains has named two new directors and one new special counsel, thereby expanding its Sydney operations.
Chamberlains, a full-service law firm based in Sydney, Canberra, Perth, and Newcastle has – as of 19 August 2020 – appointed two new directors and a special counsel. The promotions and new hires reflect Chamberlains' major expansion in recent years, which is also marked by the move to a larger office in Sydney CBD and the addition of a Norwest office.
Chamberlains has had a significant growth in the last year, which includes multiple acquisitions, added locations and new practice areas. To support this expansion, Chamberlains has relocated to a new, larger, office space in Sydney CBD as well as opened an additional office in Norwest to ease access for the increased Sydney clientele.
Chamberlains managing director Stipe Vuleta commented: "This is a very exciting time for us – while many other firms are downsizing or acting passively in the current climate, Chamberlains is growing and continuing to recruit and invest. The recent promotions and additional Norwest office are all in line with the quest to assist our [business, private] and government clients every step of the way in their legal [life cycle]."
Harold O'Brien joins Chamberlains from national firm Hunt & Hunt, with over 20 years of experience to head up a new property, corporate and commercial division in Sydney. He brings with him extensive knowledge across commercial property, media, retail, commercial, and telecommunications matters, the firm said, where he among other things acted for some of the world's largest information technology companies.
"I am extremely excited about joining such an energetic and motivated firm as Chamberlains and to work with the team to build a strong and successful property and corporate and commercial practice in Sydney," Mr O'Brien said.
Jon May is joining the Chamberlains board with extensive experience in the multinational and boutique law firm spaces and will head the estate litigation and compensation team in Canberra as a director.
He has excelled at Chamberlains since 2018, the firm said, and was – among other things – responsible for building the firm's injury and compensation practice from scratch to become one of the largest in the firm.
"Chamberlains has an excellent reputation for its strength and capability across the business and I am very pleased to be part of a firm which supports my professional aspirations and ambitions. The firm has had an exceptional growth in the last year and we see our [estate litigation and personal injury practice] shortly becoming one of the leaders, if not the leader, in ACT," Mr May said.
The third appointment is of James d'Apice, a new starter in Sydney who has extensive experience in commercial litigation and is particularly known for advising clients and sharing knowledge in the area of corporate oppression. Mr d'Apice is regularly asked to contribute to the further education and professional development of other members of the legal community, the firm said, by presenting at conferences and professional development seminars.