Creativity versus risk: How some adverts are a step away from a lawsuit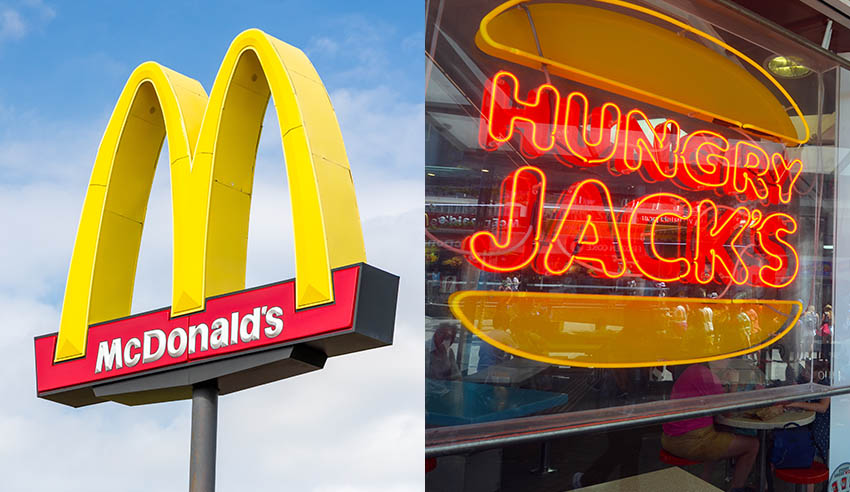 A new advertisement for a fast food giant amid proceedings could either herald a new, clever method of publicity or could set the stage for a legal battleground, a firm warned.
Amid the heated proceedings of fast food giants, confectionary brands and celebrities, marketing agencies are leaning into a "shrewd" way of advertising to attract customers, but are getting dangerously close to new lawsuits, Eaglegate Lawyers has warned. 
Brisbane commercial and intellectual property lawyer Nicole Murdoch said the newest trend of television advertisement's legal subtext is dangerous to the brands. 
"Increasingly, advertisers are pushing the boundaries as far as they can pitch products and tapping into well-established names or rival brands in a fast way to connect in the market. But, if they're not careful, it can be a fast way to generate a lawsuit," she said.
Fast food giant McDonald's is currently suing rival Hungry Jack's over a "Big Mac" order look-alike called "Big Jack", while chocolate brand Cadbury looks into suing Darrell Lea over a campaign that uses an orangutan playing the drums – a potential fallback to the older and noticeable Cadbury campaign that used a gorilla playing the drums. 
Ms Murdoch explained that while the Darrell Lea campaign does not use the trademark colour purple, the primate playing the drums was a clear exploitation from Cadbury. 
"Darrell Lea and Cadbury have previously clashed over Darrell Lea's use of the colour purple so it will be interesting to see if this cheeky advertisement also ends up with the lawyers arguing over chocolate in court," Ms Murdoch said. 
She added that McDonald's campaign will not be as straightforward as Hungry Jack's has a registered trademark for its burger's name, registered without opposition.
Ms Murdoch added that advertisers are increasingly playing to the audience's in-built memory receptors to connect promoted products with another, familiar brand: "It's the sort of witty campaign that can also attract lawsuits protecting their brand."