Kells Lawyers elevates 3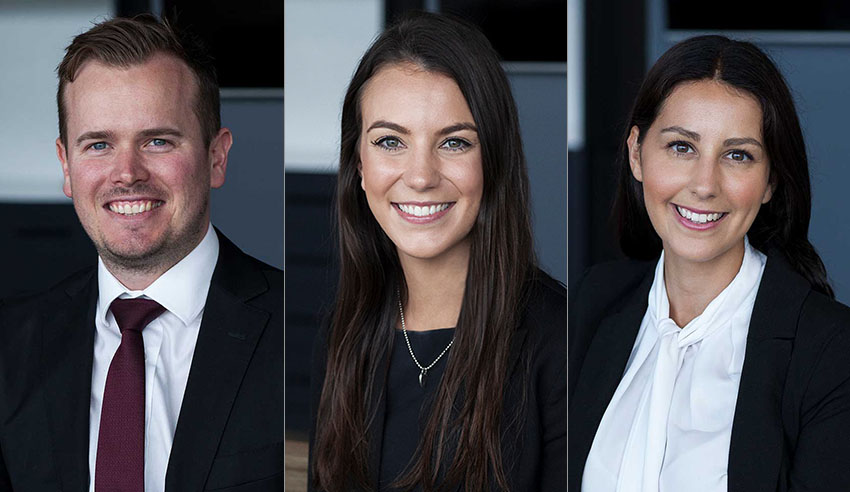 Sydney and Illawarra region law firm Kells has boosted three of the firm's teams with the senior promotions of three lawyers.
Kells has appointed David Addinall to senior associate with Natalee Davis and Alexandra Haverkamp elevated to the position of associate.
"The three promotions reflected not only the legal expertise of these lawyers, but more importantly a recognition and upholding of the firm's core values of ethics, innovation, people and results," Paul Magagnino, managing partner of Kells, said on these promotions.
"These individuals have shown an exceptional work ethic, technical ability and teamwork. They should be recognised for their outstanding commitment to Kells."
Mr Addinall is a senior associate based in Kell's Sydney office and specialises in dispute resolution and commercial law. 
He is an experienced advocate and dispute resolution lawyer and conducts commercial litigation matters in both state and federal jurisdictions. 
Mr Addinall has acted for clients in relation to a broad range of legal issues, including building and construction disputes, enforcing and defending restraints of trade actions, corporate and personal insolvency, business and shareholder disputes and professional negligence claims.
Ms Davis is a personal injury lawyer based in the firm's compensation team. She has extensive experience in all personal injury litigation matters.
Ms Davis acts for clients who have suffered physical or psychological injuries due to a workplace accident, medical negligence, motor vehicle accident, sexual abuse, assault, defective products and negligence generally.
Ms Haverkamp is based in the firm's Wollongong conveyancing practice. She joined Kells in 2015 as part of the cadetship program and has practiced in the area of conveyancing and estate planning since her admission as a legal practitioner in April 2017. 
She advises clients on all aspects of purchasing and selling residential property. The firm said she is experienced to look after all types of property transactions from waterfront mansions to regional farmland and particularly enjoys working with local first home buyers to help them navigate the conveyancing process.
"Congratulations to each of our promoted lawyers. I wish them well in their new roles and look forward to the enthusiasm and talent they bring as Kells' next generation of leaders," Mr Magagnino stated.
Kells now has over 65 staff based across six offices in Sydney and the Illawarra region.