Time away from work key to success post-pandemic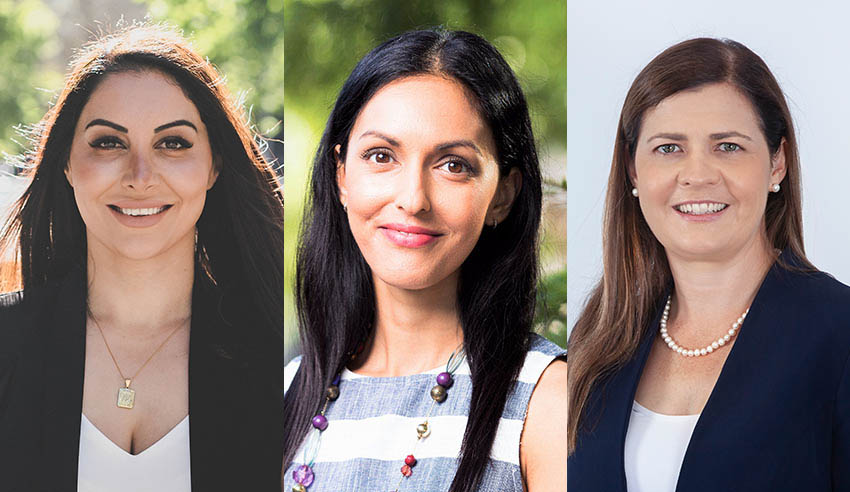 COVID-19 has taken a toll on lawyers of all stripes, both personally and professionally. For those who can, taking a break and disconnecting from work may be exactly what is needed to thrive.
At this stage of the pandemic, Australians remain all but unable to travel too far for holidays, most notably those who have been in lockdown in Victoria. Even for those outside of the Garden State, local travel by way of weekends away has been hard to come by, given escalating prices and limited availability as inspired by COVID-19 restrictions.
Given the impact of the age of coronavirus on lawyers across the board, however, it is imperative that professionals make time – rather than find time – to meaningfully detach from their work, which, by virtue of needing to work from home for most of this year, has been too intertwined with home and personal existences.
With any luck, practitioners in Melbourne and across Victoria will have greater freedom to travel in the near future. For all boutique lawyers in Australia, however, booking yourself time away from the desk so that the batteries can be recharged should be seen not simply as a needed getaway, but also a necessary sabbatical to ensure one can hit the ground running for the sake of clients as the new year approaches.
COVID-19's impact on holistic wellness
The age of coronavirus has seen some boutiques rush to respond and adapt quickly to the new normal, and hence they are busier than ever and at risk of burnout, Canberra-based Balance Family Law principal Perpetua Kish told Lawyers Weekly.
At the other end of the scale, she continued, work is limited and the viability of the firm may be in question. 
"Either way, lawyers are under more pressure than ever," she said.
"I've been lucky to experience more of a positive impact of the pandemic, and while somewhat overused, the catch-phrase 'we are all in this together' very much applies to my experience.  I've felt a real sense of community and have observed lawyers from boutique firms come together to support each other when facing these COVID-related challenges.
"Has COVID had a deleterious effect on wellness? Probably, but lawyers aren't known for prioritising their mental health and wellness at the best of times, so I think a silver lining of the pandemic has been a greater awareness of and response to this issue. Lawyers should be encouraged to prioritise their mental health and COVID-19, I believe, has provided greater justification (and less guilt or worry) around doing so."
In January of this year, Hayley Suthers-Crowhurst launched her Brisbane-based personal injury firm, Crew Legal, of which she is a director. Given that the firm came into being right before the shutdown in Queensland, the firm had already considered the financial ramifications of its first year of practice.
"For us, the stressors around COVID-19 really related to a decrease in generating new work. Professionally, I found it was a real struggle to remain positive about our start-up phase when the state essentially ground to a halt. A lot of time was spent focusing on where new work was going to come from during that period. There was no choice but to grit teeth, ride the wave, and have a little faith that the clogs will start to turn soon enough," she explained.
"Personally, I've likened 2020 to somewhat of a twilight zone. I found it difficult to get excited about weekends, let alone working days. 'But, COVID' became the new excuse for everything going by the wayside. That dark cloud started to lift once restrictions started to ease and there was some level of (new) normalcy.
"I don't think I really understood how much I missed human, social interaction until that one night, when we were finally able to head to a work dinner. It was just marvellous!"
The importance of taking time off
Karim + Nicol solicitor director Michelle Karim, who lives and practices in Sydney, said that boutiques have had to adapt the ways they do business, "requiring us to make many new decisions outside our regular day-to-day scope".
"This has placed added pressures on how we operate both professionally and personally. It's important now, more than ever, to take time off from work to reconnect with others and ourselves," she proclaimed.
Time off, therefore, is essential for lawyers to unwind and recuperate. According to Ms Suthers-Crowhurst, 2020 has been "a strange year" and "particularly draining".
"Time away is so important to give your mind, body and soul a reset and recharge. You can't pour from an empty cup – at that stage, doing the best job for our clients, our teams and our families, are near impossible," she said.
The pandemic created a "pressure cooker", Ms Kish submitted, whereby there has been an overwhelming need for practitioners to respond, pivot, innovate and, in some cases, completely redesign a business model.
"Actions and responses have been reactive and not proactive. A business can't thrive when all responses are reactive – and a small firm, just can't sustain it without something giving way. Taking some time away is the pause button that can assist one to shift from a reactive approach to a more proactive one," she reflected.
"A proactive approach is generally more effective to respond to challenges but is only achievable if there is time to evaluate, reflect and refocus; and we are more likely to come up with better solutions and strategies when we are mentally well and rested."
What time off can mean for boutique practitioners
During the September school holidays, Ms Suthers-Crowhurst and her partner "made a last-minute decision" to head to Noosa for a week.
"The week was spent with a few walks through the national park, whale and dolphin spotting, beach time, eating lots of delicious food, and, most importantly, enjoying some down time with my partner. We started running again. I also spent a lot of time reading, with one of those days spent with my nose in The Happiest Man on Earth by Eddie Jaku, leaving me to reflect on, and being incredibly thankful for, all the great things in my life right now, regardless of COVID-19 impacts," she detailed.
"It was a really great reset that we both needed, though perhaps not quite long enough!"
Ms Kish also used the window of school holidays, splitting time with her family between the south coast of NSW and Port Stephens further north in the state. The time off was spent on the beach, going for long walks, and – in a first for her – on the golf course.
"I prepared my clients and let them know I would not be checking emails and I arranged for a consultant lawyer to come in to help with a couple of my curlier matters to take the pressure off my team-mate. I stuck to my guns and only checked in with the team twice in the entire time," she recounted.
"It was a wonderful opportunity to reconnect with family (something that was very much needed after the busyness and unpredictability of the preceding few months) and reflect on what is important to me, in my professional life and at home. While I have come back to a very long to-do list, I feel better placed and more energised about it."
Ms Karim went up to Byron Bay, and used that time to not only relax but also bolster her networks: "Taking time off has been an opportunity to reset and build strong connections, particularly with my business partners. Together with 13 other women, we took a restorative trip to Byron Bay to partner with the S.H.I.F.T Project which helps support women moving from homelessness to independence."
Dangers of not prioritising breaks from work
Whilst it may be self-evident, there is substantial risk of burnout and fatigue if one neglects to schedule time away from the desk.
"It is no secret those dangers can have overwhelming and disastrous consequences on our careers and our lives if we don't take stock of how we are coping and identify those dangers early. Our jobs are tough at the best of times. I think it is important to remember that taking time to care for your wellness is in no way a sign of weakness," Ms Suthers-Crowhurst argued.
Ms Karim agreed: "I would say the quality of your work depends on the state of your mind so taking time off is essential!"
Ms Kish laid down the gauntlet to boutiques, saying that taking a break is one's chance to "future-proof your business".
"If you feel like your business cannot survive without you, and this has been amplified by COVID-19, then you have to think about whether your business practices are sustainable. You shouldn't be trying to 'do it all'," she posited.
"Being able to take proper and regular breaks is prioritising both you and your business. A break is an opportunity to recharge and reflect so you can face on-going challenges more effectively – and more proactively." 
Ms Kish noted that she got sick "for the first time in 10 years right before I took my break", and that was a very real warning sign, she mused, that she was running on empty.
"If you feel unsure of what to do, reach out to friends and colleagues for support and advice. There are plenty of lawyers out there who have experienced a slump in business and would welcome the opportunity for more work, so it's a win for both of you," she said.
Emerging opportunities for those who take time off
When asked how such time off will benefit boutiques as the new year approaches – personally, professionally, and mentally – Ms Suthers-Crowhurst said: "Taking a break now can only help in starting 2021 refreshed, with motivation and a clearer vision to tackle growth opportunities and reach some goals that may have been out of reach in 2020".
"Small and agile firms are best placed to maximise the opportunities that present from the changing way of working. Now is the time to take a break in preparation for what is shaping up to be a competitive and eventful 2021," Ms Kish said in support.
Reflecting on the fact that numerous boutique lawyers around the country have been looking to book time away where possible, Ms Karim said that it is "positive to see lawyers focus on taking better care of themselves. I would encourage everyone to set aside some time to relax, refresh and connect with things outside of work that bring us a little bit of happiness, for me that is ocean swimming".
Ultimately, Ms Kish concluded, the age of coronavirus – however unprecedented – is "still very much one of those situations where it is what you make of it".
"The choices made now will be critical to building both a sustainable and competitive business and positive and balanced personal life. Boutique lawyers can choose to invest in themselves by recharging or risk burn-out," she argued.
"Everyone has faced challenges this year, and so I think those boutique lawyers, who are reluctant to take a break, will find themselves pleasantly surprised at just how supportive and encouraging others will be about a decision to take some time off.  Take that break, a few days or a few weeks, and come back re-energised and ready to kick some goals."