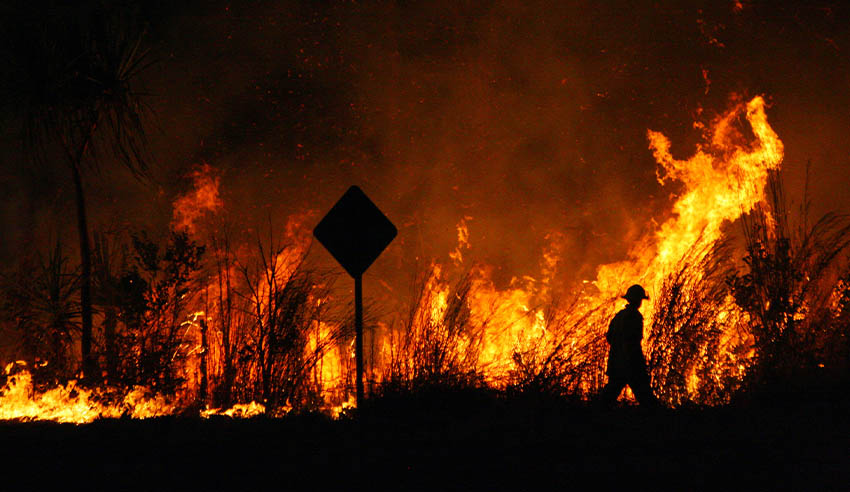 Lawyers are now available on the ground delivering free legal assistance in communities hit hard by last summer's bushfires in South Australia.
After dealing with the initial impact of a natural disaster, it can often take months for bushfire victims to turn their attention to legal issues – some of which take considerable time to emerge.
"This assistance can play a crucial part in rebuilding the lives of people whose health, property, families and livelihoods were severely affected by last summer's terrible fires," Legal Services Commission director Gabrielle Canny said.
With funding from the Commonwealth, the South Australian government is putting lawyers on the ground to provide free assistance to individuals, small businesses and primary producers affected by last summer's fires in areas including the Adelaide Hills Kangaroo Island and parts of Yorke Peninsula.
This assistance is not means-tested and is provided by the Legal Services Commission and Community Legal Centres South Australia.
Lawyers will assist with a range of bushfire-related legal issues including insurance claim disputes, property and stock losses, landlord and tenancy matters along with debt and income difficulties and employment law protections for workers assisting with bushfire management measure.
Lawyers will liaise with local recovery coordinators and other community members to provide preliminary assistance and to guide people towards specialist assistance when required.
"Many civil law problems related to the fire damage can emerge well after the initial impact of the bushfires has passed. Legal help can make it easier for people to identify and deal with those problems," CLCSA chair Catherine McMorrine said.
This comes as the release of the bushfire royal commission, Law Council of Australia president Pauline Wright emphasised the importance of legal assistance in times of emergency to face upcoming challenges.