Dowry and coercive control issues must be better addressed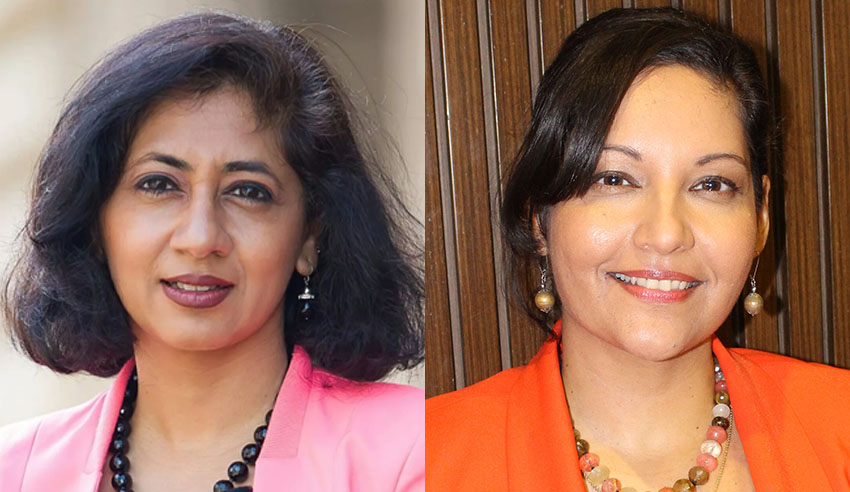 Australian law is currently falling short in effectively dealing with domestic issues afflicting culturally diverse or minority communities, argue two advocates.
In the words of Pallavi Sinha, "the law sets the standard for what is or is not acceptable in society". Unfortunately, when it comes to dowries and coercive control, there are currently insufficient mechanisms in the Australian justice system to address issues that give rise to domestic and family violence in culturally diverse communities.
Insufficient mechanisms
A dowry, Molina Asthana explained, is the transfer of money, property or gifts from a woman's family to her husband upon marriage. The practice is common across South Asian, South-East Asian, Chinese, African and Middle Eastern countries and global communities. Australian law does not currently have the requisite mechanisms to address dowry-related violence, she said.
"Two of the biggest challenges this creates is that the Family Law Act does not adequately or consistently enable victims of dowry abuse to recover dowry provided by the victim or their family in the event of divorce proceedings, including those gifts exchanged in other jurisdictions and for it to be factored into property settlements during separation and divorce, to be recognised as property (typically belonging to the woman)," said Ms Asthana, who is the new vice-president of the Law Institute of Victoria and the vice-president of the Asian Australian Lawyers Association.
"Acts of coercion, violence or harassment associated with the giving or receiving of dowry at any time before, during or after marriage are forms of abuse. Dowry-related abuse commonly involves claims that dowry was not paid and coercive demands for further money or gifts from a woman and her extended family."
Similarly, coercive control "does not appear to be covered" by existing laws in parts of Australia, including NSW, said Ms Sinha, who is the principal of Lawyers with Solutions, University of Sydney academic and former Liberal Party candidate for the NSW Legislative Council.  
Challenges for family lawyers
While the law "sets the standard for what is or is not acceptable in society", lawyers – who play in "integral part" in overcoming ingrained issues, Ms Sinha mused, can largely only operate within given parameters, because lawyers "play an important role in ensuring that appropriate laws are established and/or upheld".
When in court, Ms Asthana told Lawyers Weekly, lawyers are confronted by a lack of understanding of the concept of things like dowry by those presiding on the bench.
"Lack of diversity on the bench is an important area that has an impact on the decision made in family law matters affecting Asians, where understanding of cultural nuances is important," she said.
"The onus is on practitioners to bring these practices and customs to the notice of judges in family law matters to ensure that dowry is recognised as the wife's property in family law property settlements, which is not an easy task.
"There is evidence to show that Australian Indian divorced women, who have given dowry to Australian residents in arranged marriages, have had to initiate proceedings in India to reclaim their dowry. Very few Australian Indian women are known to be successful in reclaiming their dowry back in India. The groom and his family exploit the lack of treaty and common laws between the two countries over dowry.
"The other challenge is the abuse/family violence linked to dowry and dowry related demands. If the police or magistrates do not understand the concept of dowry they are unlikely to classify these demands or coercion as a form of economic abuse and deal with it accordingly."
The challenges do not end there, however: "Another challenge facing minority communities is access to the justice system, and that is equally applicable in the family law space. The costs involved and the language barriers (especially for self-representing parties) as well as non-availability of lawyers from the same ethnic backgrounds can act as significant barriers," she said.
Needed reform
There is currently, Ms Sinha pointed out, a joint select committee on coercive control in the NSW Parliament, being chaired by Natalie Ward MLC.
"Subject to the recommendations of the Committee, I think that there are numerous compelling reasons to draft and/or implement appropriate legislative amendments accompanied by relevant education, training and/or awareness campaigns. However, the right balance must be struck between punishing improper behaviour, and unduly punishing reasonable behaviour," she opined.
"Consideration should be given to consulting with diverse community leaders and organisations when assessing whether or not there is coercive control, for example, should there be consideration of cultural practices, to avoid risks such as a possible misidentification of survivors or perpetrators?"
Some reform has already occurred, Ms Asthana pointed out, noting that the Royal Commission into Family Violence in Victoria had recommended that dowry be included as a form of economic abuse in relevant legislation.
In light of this, changes were made to the Family Violence Protection Act, she said.
"Further reforms are required for states and territories to harmonise existing legislation providing for intervention/violence orders to explicitly recognise dowry abuse as an example of family violence or economic abuse," she outlined.
"Reforms are also required in legal and decision-making frameworks to ensure that victims of dowry abuse are not disadvantaged in family law property settlements, given the community concerns about inconsistent approaches under the current family law framework."
Reform across the country may become even more pertinent in a post-pandemic world, Ms Sinha stressed.
"That the pandemic may have exacerbated the isolation, stresses on households and communities, and/or lack of access to help that may be experienced by survivors of coercive control," she warned.
"In light of the above, it may be harder to identify and provide adequate protection to survivors from diverse communities, especially temporary visa holders."