How utilising cryptocurrency has paid off for this law firm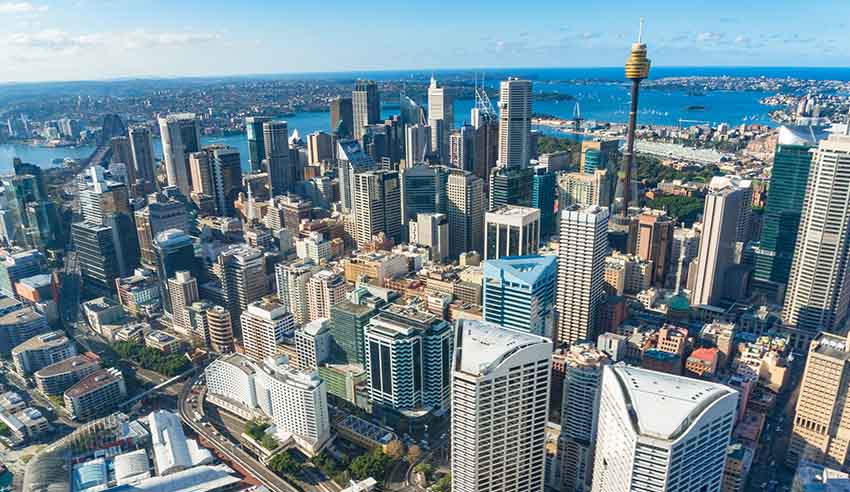 An Aussie law firm has spoken out about how digital assets have bolstered business since implementing three years ago.
Lehman Walsh first went to market with digital assets as a method of payment back in September 2017.
Describing it as a "no-brainer" at the time, the firm declared from that point it'd be accepting bitcoins, ethereum and NEO token, as a way to "open up possibilities and create efficiencies that do not currently exist in the usual fiat currency markets, especially when one is dealing with cross-border clients".
Three years on, Lehman Walsh managing partner Janya Eighani has provided an update to Lawyers Weekly on how the decision has fared for the firm, what kind of traction it's seen as a result, and whether she believes other firms will follow suit.

"Lehman Walsh was truly the first firm to start accepting some forms of cryptocurrency as payment of fees for its professional services, unlike some of our other competitors who advertised that they did, simply to ride the wave, but either never had the client base or reneged on the offer as soon as the crypto market crashed in early 2018,' Ms Eighani said.
"Not only did we keep to our promise and continued to accept a set of tokens as payment of our fees, we promoted it when times were tough for a lot of our clients in the crypto space. That has built both a sense of loyalty and cemented our position firmly in the scene with our clients."
The pressures brought on by the COVID-19 pandemic has furthered the case for digital assets even further, Ms Eighani said, noting that "one doesn't need to look far to see, read or hear about the rise of the crypto market in 2020".
"The naysayers are out as usual, but their numbers have dwindled dramatically," she said.
"What is even more exciting than the simple concept of token trading (or hoarding) is the rise and application of their underlying technology – blockchain. It's a nascent industry, but some major players are moving in – even those who two to three years ago had gone on the public record to do some 'crypto bashing'.

"The value of both the technology and associated tokens (as a form of payment or store-of-value) will slowly be appreciated by the masses. Even Wall Street is debating 'Bitcoin v Gold' as we speak with some of the world's biggest hedge funds moving into the space."
When asked what some of the initial challenges were in implementing this kind of payment method, Ms Eighani pointed to the legal and regulatory landscape, particularly when looking at the firm's cross-border clients.
"In some countries, there were strict rules and restrictions placed on Crypto and Blockchain firms, especially on raising funds through token sales, known as Initial Coin Offerings (ICO – similar to IPOs)," she explained.
'We had to be careful to navigate the ever-changing landscape, keep up-to-date with the rules and regulations (sometimes, monitoring regulatory announcements on a daily basis in some countries) and worked with our clients to have a transparent system when it came to payment of our fees when using tokens or cryptocurrencies.

"The often misunderstood position that cryptocurrencies are only used on the Dark Web to buy illegal items or services cannot be further from reality. The real value of cryptocurrencies both as a form of payment or a store-of-value hasn't even taken off yet and we are glad to be at the forefront of it all."
Looking ahead, Ms Eighani admitted that she doesn't know whether crypto will become utilised by other Australian law firms but said: "The use of the underlying Blockchain technology has already started in some of the bigger firms".

"Whether they will display our flexibility when it comes to payment, one can only hope (for the sake of clients)," she added.
"Cryptocurrencies and speculative trading are very different to embracing the underlying technology behind crypto – Blockchain technology.

"Blockchain technology has the potential to disrupt many aspects of how companies do business. It works to secure transactions, taking out middle men and thus dramatically reducing costs. All transactional information is public and the cryptographic functions ensure the integrity and security of information – the revolution will be greater than the advent of internet, but it will take time.

"We cannot wait to work with our clients in this space to help them grow and acceptance of cryptocurrencies as payment for our fees is one way that we do that."