Managing the looming 'Hunger Games' period: Part II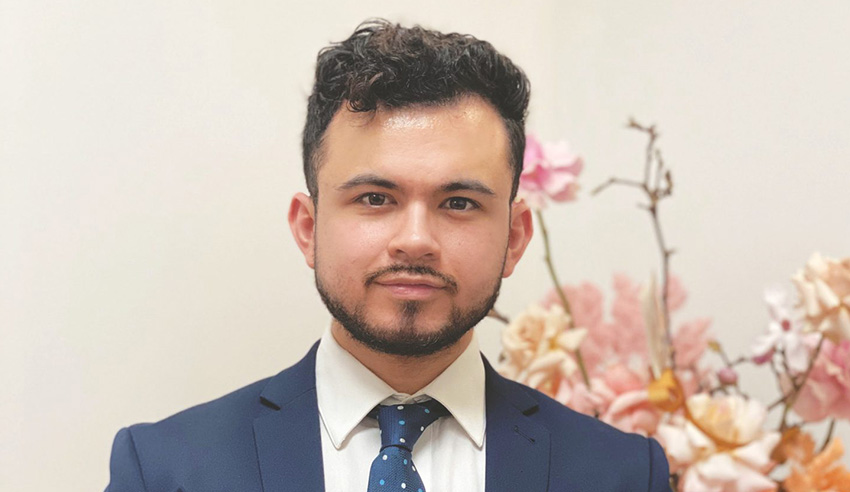 The end-of-year intensity for family lawyers is shaping up to be different in the age of coronavirus as compared to previous years, and provides some clues as to what will constitute success for such practitioners in a post-pandemic world.
Last week, Lawyers Weekly spoke with four family lawyers about the annual rush of work, which some dub the "Hunger Games" period, and what challenges and opportunities it presents. Here, we explore the pandemic's impact on this period and what the future will look like.
Will the 'Hunger Games' be different this year?
In the age of coronavirus, Kalpaxis Legal solicitor Stefano Cammarano (pictured) said, the "Hunger Games" period – "which with its neo-noir connotation sounds like something akin to what would be a 2020 version of Bladerunner" – will hit differently for many family lawyers.
"The Courts unfortunately, and quite consistently, are clogged with many matters being given a final hearing date in early 2022. That is a significantly long time for a client to be waiting for a Final Hearing, which is unfortunate but is the case with the Courts," he explained.
"With the Hunger Games period, it has been hard enough for the Courts to be able to process and hear as many applications as they can during this time, which we commend the Courts for their diligence in doing so.
"However, in this time, and with an unprecedented shift in how the Courts are run, the use of Microsoft Teams and 'Virtual Court', which at this time last year we would never have predicted, have proven that the Courts have responded dynamically to change. In 2020, this has allowed clients and lawyers to attend Court during these busy times in the leisure of their own home, with many in our office attending different hearings at different registries all over the country at any given time, on any given day.
"We have matters in registries all over the country which we thank COVID-19 for! With social distancing regulations, and the ability to not be attending Court in person, this has, in our view, allowed legal professionals more flexibility in negotiating matters outside of Court."
What family lawyers must also be aware of, Resolve Divorce managing director Rose Cocchiaro and senior associate Melanie Tilmouth added, is the ever-present need to respect the trust bestowed by clients, given that their families and happiness are in the balance in many matters.
"This level of intimacy can be tricky when face to face appointments are not always possible at the moment. We have to be smart about the way we develop our relationships with our clients via Zoom, Microsoft Teams and other platforms to make sure they still feel valued and heard," the pair said.
"There is also a sense of urgency and panic that is intensified this year. The panic and worry are about values of assets, time people have spent together and the impact of working from home and the limits on freedom of movement and support from family and friends interstate.
"This has meant some people are keener to get settlements faster and are more outcome focused and practical, perhaps overwhelmed by stress and fear, for others it means slowing right down and putting up with an uncomfortable home life until they have the freedom to make more informed decisions without the added pressure of the pandemic."
What success will look like next year
The conclusion of the "Hunger Games" period will roughly coincide with the emergence of the post-pandemic "new normal" for lawyers across the country, giving rise to considerations of what will constitute success for family lawyers after this manic time.
For Separate Together founder and director Siobhan Mullins, practices that will thrive next year will be those that are nimble, small, leverage technology and have an "amazing" team culture.
"Successful practices will strategise their vision and plan for the future and partner with like-minded professionals to provide an even better service to their clients. They will provide more of a solution-based service rather than a one stop shop, with an entrenched ongoing relationship with clients," she posited.
For Ms Cocchiaro and Ms Tilmouth, open-mindedness to such new ways of working means that family lawyers can and will be able to expand into markets outside of their local areas if they wish, which may not have been possible pre-pandemic.
"Also, importantly, it will mean that successful family lawyers will need to look at their practice offering and the roles they play in supporting their clients' emotional wellbeing as well as their legal outcomes. It should be about more client wellbeing and support in all areas of their lives, not just their legal outcomes. To just focus on the legal outcomes misses the point in most divorce cases, but especially now with the added pressure of the pandemic on already heightened emotional landscapes," they said.
Mr Cammarano was more circumspect, pointing out how that we don't know when the COVID-19 pandemic will end – "if it does" – and family lawyers must ensure they are prepared for whatever comes their way.
"For many legal professionals, the COVID-19 pandemic was a shock and had an unfortunate impact on their retention of staff, their productivity and profitability. We were fortunate enough in utilising innovation and doing law differently, that we were able to maintain our practice and in fact, grow our practice during this time," he submitted.
"The important lesson to learn from COVID-19, and moving forward in a post-pandemic world after the Hunger Games period, is that if you survive this time and utilise the lessons that you've learnt whilst overcoming the challenges, you will come out with the skills, knowledge and experience to be dynamic to change in 2021."
The "Hunger Games" period is busy enough for all, Mr Cammarano continued, especially with this year's global pandemic on top of it.
"Successful family lawyers will have learnt leading into the new year, that change is always going to come our way. Change is always going to be unprecedented and challenging. The most important thing is that we learn from the change and continue to grow and develop. Even the Courts have," he said.