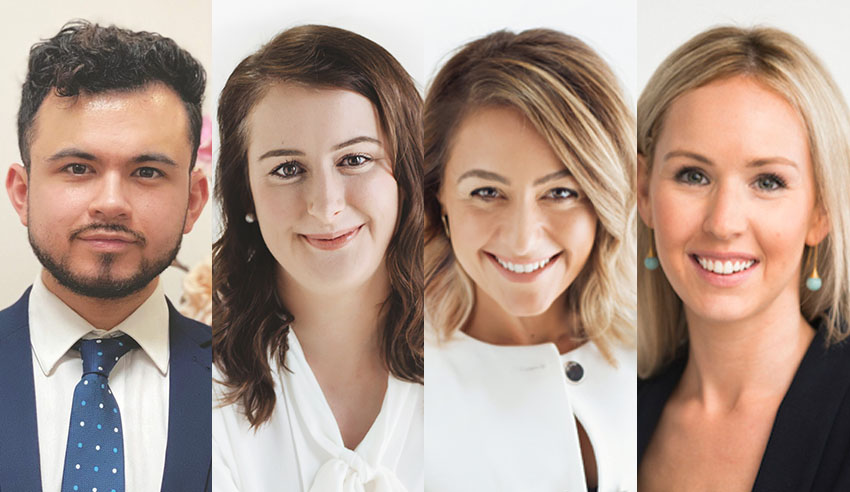 Australian family lawyers are fast approaching their busiest time of year. In the age of coronavirus, this period could be especially trying.
The 'Hunger Games' period
The last month of the calendar year, Resolve Divorce managing director Rose Cocchiaro and senior associate Melanie Tilmouth said, is a time in which separating families want to get their financial arrangements sorted so they can start the new year afresh, and also one during which courts are overburdened working out care arrangements for children over the Christmas and school holiday period.
"It is historically our busiest and craziest time of the year, where families are overwhelmed with decisions, people are panicky about the looming end of the year and there is a sense of urgency but also a keen motivation to achieve finality," the pair said.
Many family lawyers refer to it as the "Hunger Games" period. As Separate Together founder and director Siobhan Mullins explained, the family law system can, at this point of the calendar, be likened to the young adult fiction series, with its "divisive system and a blood sport, with sides pitted against one another to fight to the death".
It is an environment, Kalpaxis Legal solicitor Stefano Cammarano explained, "where everybody is running around and it seems as if there are spectators watching what's going on whilst the battlers are running their own game".
"For us, as collaborative family lawyers, we may be running around, working on a lot of matters, and filling Applications and serving disclosure in accordance with the deadlines like other family lawyers, but we are also utilising the hectic time to work alongside our colleagues and aim to resolve matters as quickly and efficiently during this time," he said.
It is possible that, in a year dominated by COVID-19, this year's Hunger Games period will be even more intense, Ms Mullins hypothesised, saying she expects the need for family law help in 2021 to surpass this past year's demand.
"Why? Because it's human nature that where we feel our basic needs are threatened, we have a fight, flight or freeze response. This year saw many couples in lockdown decide to separate – i.e. flight. For others, because of the instability brought about by the pandemic crisis, they froze and avoided making any decision to leave their relationship. With more stability expected in the coming months, we can anticipate couples feeling more comfortable in making the decision to end their relationship," she said.
Ongoing issues
The looming period presents numerous challenges for family lawyers, Mr Cammarano advised, "involving having to prioritise many different matters which, in our eyes, are all equally deserving of top priority".
"It is without contention that, during this time, family lawyers receive a significant influx of Applications pleading popular orders such as Airport Watch List Orders, Recovery Orders or Christmas/School Holiday time Orders. For many parents, either having been through the Court system this year or not, this is the ultimate period to lock in what they would like to achieve in terms of parenting issues," he said.
"This can be a challenge as client expectations need to be managed and balanced with what the Courts can offer. What assists in overcoming this challenge is being able to provide a multitude of pathways and directions for the client wherein they are able to negotiate with the other party outside of Court and seek to resolve the dispute as quickly and cost-efficiently as possible."
For many family lawyers that are reliant on the court system, Mr Cammarano continued, this can be an even bigger challenge as the courts during the Hunger Games period are "needing to prioritise literally bucket-loads of matters, and many courts are adjourning dates post-Hunger Games period".
"This may be an issue for a client whose needs and wants need to be urgently met. It's important to know that to overcome these challenges, there are many ways in ensuring that the dispute is resolved efficiently, and that exceptional customer service is provided," he said.
A separate but equally pressing challenge, Ms Mullins pointed out, is the deficit in family lawyers with three to five years of post-qualification experience.
"In the current climate, few people want to risk job security with a move to a new firm. Meanwhile, demand for family law legal services is, in my view, expected to increase. A way of overcoming this particular challenge is to invest the time and resources in unpacking each matter's typical workflow to then leverage technology to automate parts of it where possible," she posited.
"For sustainability and longevity, firms will need to make short term sacrifices, reducing overheads, pivoting the business model or niching."
Optimal client service delivery
It can be exceptionally difficult, Ms Cocchiaro and Ms Tilmouth explained, to prioritise the "ever-growing list of work" that clients have asked to be completed by year's end.
"Clients are often feeling frayed and frazzled as the end of the year approaches. It is important to help clients set their expectations early and make sure they feel supported emotionally at this time of year. It can often be a lonely time for clients being their first Christmas after divorce and they are worried what their family traditions and rituals during the Christmas period," they said.
"While it can be tempting to rush through client appointments to fit it all in, it is important to take time to hear your client's worries and make sure they feel supported. For example, we offer divorce coaching as a service to recognise the emotional needs of our clients during the process of divorce, so this is just heightened."
Lawyers need to be creative, Ms Cocchiaro and Ms Tilmouth continued, about how they help clients through the Hunger Games period.
"Supporting their wellbeing, getting them prepared for what is to come, how to avoid big mistakes in divorce, helping them set goals and stay accountable, learn to communicate, negotiate, deal with conflict and make better decisions; it's all part of what they need," they noted.
"Perhaps a video or emailed newsletter to clients setting out answers to common questions that come up will save your clients money and your time."
Opportunities
This time opens a window, Ms Mullins proclaimed, for family lawyers to pivot and transform their practices.
"That is, become a solution-based service that perhaps niches, and leverages technology and forms strategic partnerships with other professionals. We're in a time of bust at the moment, which means people crave and look for stability and certainty," she outlined.
"With scarcity of resources and less of the pie to go around between a couple due to the impact that the pandemic has had on the economy, we can expect people to be more selective about what they choose to afford when it comes to professional help. It's important that lawyers can readily answer the question, 'What's the value that the lawyer proposes to add when according to the internet, the process to separate and divorce is said to be 'easy' and 'simple'?'"
Additionally, there is an "inherent" opportunity, Mr Cammarano said, for family lawyers to resolve matters outside of court, given the volume of matters and applications before the courts.
"With clients wanting their matters resolved as quickly and as cheaply as possible, during the Hunger Games period, it is the best time to utilise alternative dispute resolution pathways such as Mediation or Arbitration," he suggested.
"These ADR pathways not only ensure that there is some attempt of reaching an agreement between the parties, but also allow the parties to save a significant amount of time and money that can be spent on other things during the holiday season."
Moreover, there should be scope, Ms Cocchiaro and Ms Tilmouth mused, for practitioners to let their hair down a little bit in the wake of such a hectic work schedule.
"Christmas drinks (if not prevented by lockdown) are not only a great opportunity to relax and reflect on your successes but also network and thank your referrers for their loyalty. The busyness that comes from this time of year helps set up your work for the first and second quarter of the next year," they said.
Ultimately, however, part of letting one's hair down must be for personal rejuvenation, Ms Mullins argued.
"For lawyers, the coming months can be likened to The Hunger Games because we're thrown into a world, not of our own making where we do need to 'fight' to sustain ourselves. The coming months are going to be about the survival of the fittest – those firms and lawyers who persevere, strategise and transform, adapting their business model to suit the climate and market demand," she said.
Part II of this story will be live next week.