Write a book to improve your firm's brand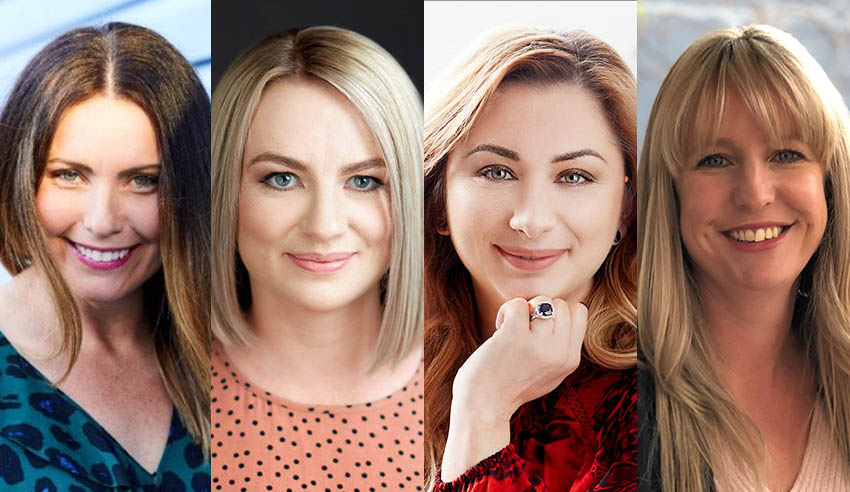 A business book "is a business card on steroids". Here, four boutique firm owners reflect on the professional benefits inherent with long-form writing.
Getting inspired to write
Prior to writing her first book, Splitsville, Brisbane Family Law Centre director Clarissa Rayward found herself "saying the same things all the time. Our clients are in such stress during separation that it is really hard for them to consume all of what we say," she recalled. 
"My book was, I guess, a way of trying to pull together all the conversations I was finding myself having early in matters with my clients so that they could take their time understanding things and make better decisions as a result," she said.
Flourish Family Law principal solicitor Kirsty Salvestro, who resides and practises in Cooma, NSW, had a similar mentality, realising the need for clients to focus on behaviour as well as outcomes: "[My book, What Are We Fighting For?] contains so many of my day-to-day speeches and instructions to clients, which I felt could really be done without me! It saves them so much time and money," she noted.
Sydney-based Kalpaxis Legal director Cassandra Kalpaxis, who penned Dignified Divorce, said she has always wanted to assist people in understanding separation via a medium, which was easily digestible, and at an affordable price.
As a legal professional, she said, writing a book "was the easiest way for me to reach a large number of people across Australia".
"Not everyone has the finances to obtain legal advice and I found it difficult to digest that those people were not able to navigate what is already a very stressful time without spending countless hours on the internet reading information that may not be applicable to them or relying on information from friends or family," she explained.
Getting a better grasp on one's own service offering can serve as inspiration, too.
For Birman & Ride senior associate Lucy Dickens, writing her book, It's Time to Do Law Differently, helped her get "really clear on what I stand for" in the NewLaw space.
"Several friends and colleagues had suggested I write a book for some time and when my coach described it as a personal and professional development tool I finally gave in. I also liked the challenge! Lots of people say they want to write and publish a book, but far fewer actually make it happen," said the Perth-based practitioner.
Benefits to be gleaned
All four lawyers/authors identified a range of advantages that emerge, professionally, as a result of publishing a book on one's chosen field.
Such a business book, Ms Dickens proclaimed, "is a business card on steroids".
"You shouldn't expect to become a millionaire from book sales, but instead see it as an extension of your business marketing. A book is a substantial piece of work that is long lasting. No one throws a book away like they do with a business card. It is also a great personal development exercise," she posited.
"You learn a lot from dedicating a substantial amount of time to writing, pushing through the internal challenges and self-doubt that hold you back, and forcing yourself to formulate your ideas in a structured way."
Books can, Ms Kalpaxis said in support, set a boutique lawyer apart as an expert in their practice area.
"Clients react really well to being able to purchase information before they come to see you. It builds rapport and trust. Clients instantly get a feel for whether you are going to be a good fit for them. It also sets you apart from a sea of other professionals whose firm on paper or online may look and sound like yours," she argued.
"The legal word is saturated with marketing these days, and it's really important to have that something extra to offer clients and potential clients to make you stand out."
Ms Rayward agreed, noting that both of her books have served as valuable marketing tools for her business.
"In my family law firm, I would say almost half of our new clients have already read Splitsville before meeting with me. This is incredibly helpful as those clients are the ideal clients for our firm and already have a level of understanding about the direction they would like to see their family law matter go. I could write hundreds of paragraphs about the benefits of books in your business!" she said.
The long-term effects on one's legal business, Ms Salvestro said, will be "huge", but only if a professional can leverage it correctly.
"It will help attract your ideal clients, set up your position of authority within the industry and create more opportunities so that your business can grow. To attract these benefits however, there is a great deal of hard work required to leverage the book following the publication," she warned.
Making time and space for book writing
Lawyers considering writing a book must be aware, however, of the enormity of such a project. In Ms Rayward's words, "it takes a huge amount of effort".
"For both of my books I set aside around a week to just write. I took my family on a holiday and sat and wrote each day pretty much all day. I don't think either book would have happened if I didn't create that time," she recalled.
"Before the 'writing week' though I gather my ideas, do my research and in essence brainstorm so when it comes to writing, I have as much information as I need ready to go."
Ms Dickens' husband is an Ironman triathlete, she told Lawyers Weekly, who wakes up at 4:00am most mornings. She decided that if he is able to get up that early to train, then she should get up to write.
"4:30am became my writing and editing time," she said.
"I had no problem getting up because I was excited by what I was doing. I also used all the public holidays; my son's nap times and the odd weekend. For six months, any minute of 'spare time' was spent on my book."
Ms Salvestro had a similar experience, getting up at 5:30am in line with her daughter's lifeguard duties at the local pool.
"In all honestly, it was planning and commitment. I had an eight-week plan to write 40,000 words and every week, no matter what was happening I created three times two-hour slots in my diary and wrote 5,000 per week for those eight weeks. If I didn't have 5,000 by Sunday lunchtime, then the rest of my Sunday was spent writing to get there! I didn't miss a week," she mused.
Ms Kalpaxis supported this, noting that discipline and firm time frames were fundamentally important in achieving her goals.
"I did most of my writing either late at night or in the very early mornings before the children woke up and I needed to be mum. I also set rewards for myself for reaching a certain word count or finishing a topic or chapter," she said.
Finding a place to write, she added, was also very helpful.
"When I was at home it was in my study area, when I was at work it was in the back corner of the coffee shop where I wouldn't be disturbed. I also ensured my phone was switched off so I wasn't tempted to jump online or get notifications that took me out of my writing zone. I also put up post-it notes that reminded me why I wanted to write a book to keep me going when it all felt too hard," she outlined.
Getting started
For those looking to pen their own books, Ms Kalpaxis stressed the importance of getting "clear on your why" so that the messaging is clear: "Recognise where your strengths and weaknesses are and engage the help you will need to keep yourself on track. Being clear on what you want to say and who you want to say it to is essential. Be clear on your market. Recognise it is okay to feel overwhelmed and that there will be occasions where you will scrap what you have written and start again. It's all part of the process," she detailed.
Ms Dickens added that hiring a coach and editor can also be beneficial: "Having an author coach really helped me work through the blocks that show up along the way (confidence, imposter syndrome, all the fun stuff) and helped me make sure I wrote and produced a good quality book. My editor was also instrumental in helping me work out the structure of the book and finessing my writing," she said.
Ms Kalpaxis did the same thing, noting her coach helped her stay on track, "even when there were days that I would much have rather been at the beach or not have woken up at 5:00am to write".
"It's important to have an accountability coach as the temptation to procrastinate is real. I also found the ability to delegate tasks to my team to allow me to focus on writing was really useful. It's important to have non-law time to really focus on what you are doing," she recalled.
In conjunction, however, one must remember to always be themselves, "no matter what is happening," Ms Salvestro pointed out.
"Be wary of the imposter syndrome and don't look around too much at what others are doing, you know your clients best and you know how you can leverage your business best, don't worry about what everyone else is doing. The only person you need to compete with is yourself," she suggested.
Ms Rayward put it simply: "Just do it!"
"Start, perhaps, with articles or a shorter e-book but if you are serious about writing a book, get a coach or join a book writing course and go for it."
Other reflections
Writing a book, Ms Kalpaxis concluded, was "one of the most difficult things I have done professionally", noting that it consumed her life and was a true labour of love.
"All in all, it was a rewarding experience but a task not be taken lightly. You also need to go easy on yourself. The imposter syndrome that comes with putting yourself out there is very real. Be prepared to back yourself, and to face criticism however if you believe in yourself, and surround yourself with positive people you will get through it," she advised.
And, if any professional needs more motivation, Ms Salvestro pointed out that, in a post-pandemic world, "the creativity of professionals and the new directions for firms are everywhere we look".
"I started my business as an out-of-court, flexible and online solution prior to the pandemic so it was well set up when the pandemic hit us. Now however, there are so many firms practising in this way and it appears to not be the norm. So, to stand out again projects such as writing a book or creating a course to differentiate yourself from the pack, may once again push boutique firm owners ahead of the current norm," she submitted.