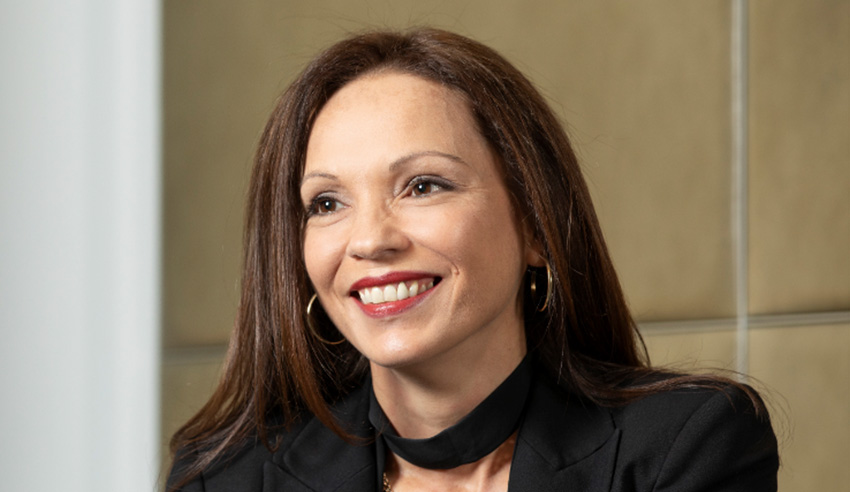 In conversation with Lawyers Weekly, Bartier Perry chief executive Riana Steyn explains how her firm has expanded, and why, as the post-pandemic market approaches.
Bartier Perry – a Sydney-based practice with a 75-year history – has recently been making significant strides in its size, most notably with the hiring of an insurance team of 12 – including partner Danny Khoshaba, seven lawyers, a paralegal and three support staff – from national firm Mills Oakley.
Further growth – both in terms of numbers and practice areas – is on the cards.
The motivation for such growth, Riana Steyn said, is "client-driven and twofold".
"Firstly, in strengthening existing service offerings – as is the case with the addition of Danny and his team of 11 joining our insurance practice. Secondly, adding areas of law that closely complement practice areas where client needs are evolving and, in that regards, yes further expansion is very front of mind," she said.
The firm also has an alliance, she added, with Melbourne-based boutique commercial firm Logie-Smith Lanyon, which enables both practices to refer to specific clients successfully.
Bartier Perry's evolution from a boutique-sized firm to a bigger player, Ms Steyn mused, is a "very deliberate strategy" – one she feels the firm has been able to successfully execute in terms of revenue, personnel and client growth.
"This is not growth for the sake of growth, but rather a very deliberate and focused strategy. And I made the point to our team that no strategy – however successful – should detract from our client service focus or come at the cost of the firm culture," she espoused.
"That's the end goal – to always have our clients at the centre of what we do, and to protect and nurture the firm culture because it is unique and our greatest asset.
"The firm is in the position it is now for a number of reasons but primarily it's because of our clients and the trust they place in us. We never take that for granted."
In response to a query about the impact of the pandemic on the firm's growth strategy, she responded that shifting perceptions from clients, in the wake of the pandemic, is what has actually influenced how the firm is looking to expand and flourish.
"We've had a number of multinational clients who are household names new to the firm. And I think that conversely those clients are looking for advisers who have a very strong understanding about what's happening on the ground locally given how fast it is shifting with COVID-19 and its impacts," she explained.
"We've also found clients have been trimming the size of their legal panels and are looking for deeper relationships. We have in turn taken a very strategic approach to those panel tenders and our success rate during the pandemic has been well over 90 per cent."
Responding to those shifts in mindset, however, cannot distract from proactivity in other areas, Ms Steyn noted.
"As a leader, I think you can get caught up in managing the day-to-day uncertainty of a pandemic and not take a longer-term view. But, with our chairman Andrew Frankland, we saw that COVID-19 was having an immense impact on the mental health of often already vulnerable people in Australia. As such, we partnered with Beyond Blue in December to donate $25,000 and raise awareness about that," she recalled.
"What made me most proud of that advocacy was that our people openly and publicly spoke about how they looked after their mental health – because having that conversation is so important."
When asked what she's excited about, as CEO, as she looks ahead to a post-pandemic world, Ms Steyn pointed to the "pipeline of talent" the firm has come through the ranks, and more specifically, being able to further bolster female representation at a senior level across the firm, and strengthen Bartier Perry's broader diversity.
"That's an issue of immense importance to me and pleasingly it has been for the firm as well who have taken real, tangible actions in this area," she said.
Moreover, she's not planning to take a breather in driving the firm forward anytime soon.
"I think one of the things now is to set a clear strategic path ahead post the pandemic. I'd also highlight one of the cultural traits of Bartier Perry is it's not about one leader or personality dominating or directing where the firm should head," she posited.
"It's a collaborative culture and again my role and that of the partners is to protect and nurture that culture as we continue to grow."