Innovating a graduate program with apps and podcasts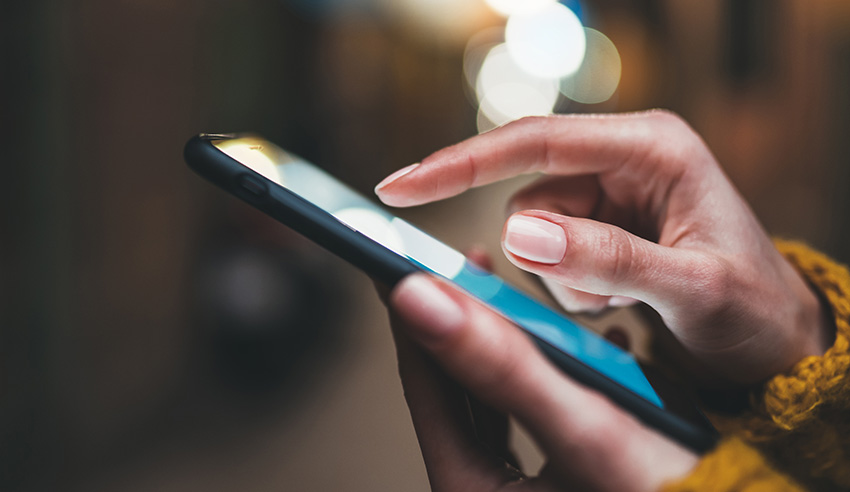 While navigating their way through multiple rotations and networking with lawyers of all different seniority levels, the current and former graduates of a national firm also have the opportunity to innovate, create podcasts and get involved in social groups. 
In designing the graduate program, the leadership team behind McCabe Curwood asked them to get involved with a "Knowledge Team", designed to test their legal thinking and put practical training to the test. Over the course of a yearlong project, the cohort worked hard – and innovatively – to launch their own app.
For past graduate and now lawyer, Andrew Gouveia, the program allowed him an opportunity to learn in an environment that was not high pressure and had "room to make mistakes". He received real-time feedback to improve technical skills as well as to cultivate a "strong sense of attention to detail", which he still carries with him. 
For Mr Gouveia, his time with the Knowledge Team was spent designing an app that would help clients navigate complex legislation, or unfair contracts term regime (UCT). The app would also allow the firm to bring value to clients through legal innovation, while also ensuring that a non-legal user could determine whether the UCT applied to their contract and, if so, which terms could be unfair. 
"Overall, the process was highly rewarding. The key takeaway is that legal innovation can be deployed in many areas of practice, and it is not so difficult to do that it should not be attempted," Mr Gouveia said. "Accepting that things are 'just the way they are' can no longer be an acceptable answer, given that with a bit of organisation, real change can be had which helps your practice, clients and service." 
2020 graduate and new lawyer Emma Connolly, who worked alongside Mr Gouveia on the project, said that she used the opportunity to learn about an area of law that she was not really familiar with and collaborate with other lawyers in the firm who were not only in a different team, but were at different levels of seniority. 
"I also got a taste of the process involved in app development – something I certainly had no idea about prior to," Ms Connolly told Protégé. "Overall, this process got me thinking about how potential areas of law can be innovated."
On top of the long-term assignment, graduates are encouraged to get involved with the firm's Trial By Podcast, run predominantly by the new lawyers. The program was designed to sharpen graduate's advocacy skills, convey complex legal issues in simple terms and allow them to explore an area of law they were passionate about. 
For property lawyer and 2020 graduate Talia Mason, this meant exploring Australian defamation law and issues affecting transgender inmates – an opportunity that also led to her publishing an article with Lawyers Weekly last year.
"Being involved with the Trial By Podcast series has improved not only my oral communication skills and my legal knowledge, but my confidence in public presentations, and has given me the opportunity to promote my professional portfolio much earlier in my career than would otherwise have been possible," she said. 
Corporate lawyer and former graduate Lachlan Hallab said the podcast enhanced his ability to break down legal concepts and make it easier for the ordinary person to understand: "While many of our listeners do come from a legal background, it was important to keep the podcasts simple and easy to digest." 
Graduate program 'testing plate' of future legal career
For Mr Hallab, the opportunity to rotate through five different practice areas is what differentiated the firm from other graduate programs. Through the year, he worked across a variety of litigious and transactional matters to really develop practical skills. 
"Also, working across the two Sydney offices gave me the chance to work closely with many of the practitioners at McCabe Curwood, who were all friendly, supportive and generous with their time. There is a great firm culture at McCabe Curwood, as practitioners are invested in making sure graduates are continually provided with opportunities to learn and develop as a professional," Mr Hallab said. 
Ms Connolly said that the program had provided a "good 'testing plate' of exposure to practice areas", which is particularly useful when unsure about next steps. 
"Personally, I had no idea what area of law I wanted to pursue when I started the program, so going through all the different rotations was a great way to figure out what I enjoyed and maybe what I didn't enjoy as much," she said. "Going through the practice areas was also a great way to meet all the friendly faces in the firm." 
Current graduate Emma Jagot said she was lucky enough to be a student who had "struggled to find an area of law that I did not like", so she is hoping by the end of the year and after a breadth of experience within the firm, she can make a decision about what practice area would best fit her future legal aspirations. 
"As part of the graduate program, you are not only provided with a vast array of practical learning opportunities such as attending hearings and informal settlement conferences, but you are also given the opportunity to get involved in some of the firm's other initiatives," Ms Jagot commented on what there is to look forward to. 
For current graduate William Wade, the ability to rotate within five different practice groups over the year is invaluable: "It provides us with the opportunity to get a great deal of exposure and flavour for what different areas of law are like to practice."
Current graduate Jacqueline White mirrored this, adding that the one major takeaway from her introduction week was the "array of diverse and incredible opportunities open to graduates", including the podcasts but also having the opportunity to write articles for the website and get involved in social committees. 
"Throughout the rest of my graduate year, I really hope to get involved in all the other opportunities open to all staff at McCabe Curwood such as CSR and pro bono work. I think different opportunities expose graduates to a variety of experiences and build our skill set so we can develop into well-rounded lawyers," Ms White said. 
As for the culture of the workplace, Mr Wade said the firm has a "positive and dynamic" workplace culture where graduates are challenged but not overworked. While activities outside of the workplace are encouraged, there is also opportunity to get involved in social sporting teams or other exercises with colleagues. 
Mr Wade said the firm's principals also excel at applying open door policies: "No question is too trivial or silly for them. As a result, I have never felt discouraged from approaching a more senior member of my team with a question."
Current graduate Monique Messenger added that the culture had "exceeded my expectations", with a variety of lunchtime sporting activities on offer, including group workouts in the park during lunch hours and other team social events. 
"The team encourages a healthy lifestyle and work life balance. For example, there is a dress for your day policy and work from home is common practice. Of course, there are always going to be times where you are busy and there are greater expectations, however that is always balanced out," Ms Messenger said.