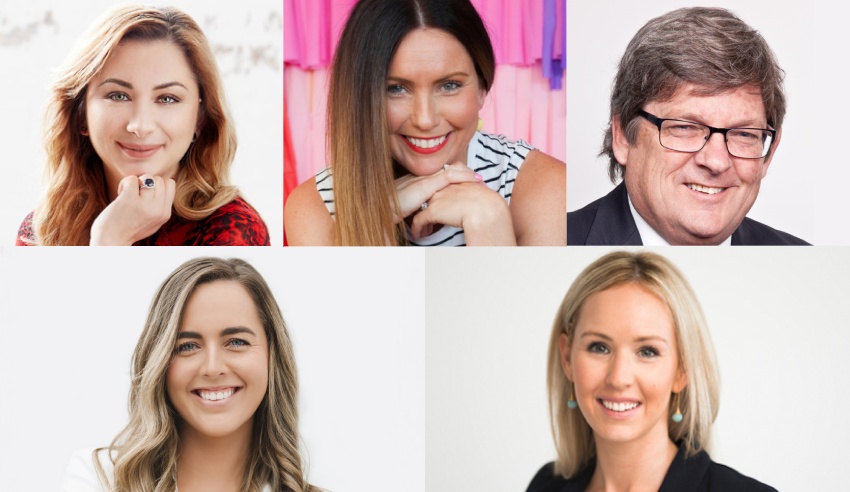 Following the almost half a billion dollars in funding to strengthen the family law system, Lawyers Weekly spoke with practitioners in this space to get their reactions and thoughts on what more needs to be done.
On the evening of Tuesday, 11 May, Treasurer Josh Frydenberg announced the provision of $416.2 million over the next four years to support women and families experiencing family and domestic violence through a number of measures to increase information sharing and support in the family law system.
New initiatives announced in the budget include:
$85 million over three years from 2022-23 in additional funding for enhanced social supports under the Family Advocacy and Support Services and for 26 new locations, including in regional areas.

$101.4 million over four years from 2021-22 to increase access to Children's Contact Services for families across Australia who are unable to safely manage arrangements themselves for the contact and changeover of their children.

$60.8 million over four years from 2021-22 to enable the family courts to implement a new approach to family law case management.

$29 million for a new initiative called the National Strategic Framework for Information Sharing between the family law and family violence and child protection systems.

$129 million over four years from 2021-22 for increased legal assistance funding to help women access justice.

$4.7 million over two years to strengthen criminal justice responses to sexual assault, sexual harassment and coercive control.

$6.3 million in additional funding in 2021-22 to facilitate increased justice for victims of sexual assault.
"All Australians have the right to be safe. The reality is, for too many women, this is not the experience," Treasurer Frydenberg said in his speech to the House of Representatives.
"One in four women experience violence from a current or former partner. This must stop. We must do more to end all forms of violence against women and children. We will improve the family law system to better protect children, give victims of domestic violence greater access to justice and reduce time spent in court."
Numerous other measures were announced in #Budget2021 that will impact upon the broader legal sector, which are covered here, together with measures pertaining to SMEs, which are covered here.
Lawyers and legal advocates across the board have been responding to the announcements made since the Treasurer's address and release of the budget papers. Here, Lawyers Weekly details the responses from family law practitioners across the country.
Pleasing signs
When asked about the announcements, Brisbane Family Law Centre director Clarissa Rayward said it was "good news", and that any increased resourcing for this practice area can only be a good thing.
Kalpaxis Legal director Cassandra Kalpaxis, who is based in Sydney, said the family law system is "finally getting some of the funding and attention it desperately needs".
Separate Together director Siobhan Mullins, who is based in Canberra, said the budget made her hopeful for the future, particularly in "seeing the positive impact that this funding will have on the lives of people accessing the funded services and who need these new initiatives".
"I am hopeful that the funding continues and increases because it'll take years to fully appreciate the life changing, intergenerational impacts that this funding will have," she said.
Adelaide-based Chanel Martin, who is a senior solicitor at Resolve Divorce, said the investment in financial support for women escaping domestic violence was welcome.
"This commitment was crucial in a landscape where on average, one woman is killed every nine days by their partner in Australia. As family lawyers, we are supportive of the focus of the budget on tackling the root cause of domestic violence, together with the focus on reforming perpetrators," she said.
"We are also relieved to hear that there will be additional judges appointed across the Family Court and Federal Circuit Court (particularly in South Australia), which will hopefully give the courts the extra resourcing they require to ensure that the unacceptable delays experienced by litigants are mitigated."
Disappointment
Australian Family Lawyers head of growth and markets Justin Dowd, however, said that while it is pleasing to see domestic violence and mental health getting attention from the federal government, "it is disappointing that the funding is very modest".
"Each of the announcements refer to funding over a four-year period which stretches the money into small yearly contributions that are hardly substantial," said Mr Dowd, who recently joined AFL having come from Watts McCray, where he was a partner. That firm was acquired by AFL in March 2021, with the acquisition being formalised in late April.
"A good example is the $60 million for legal support for women who have experienced domestic violence. This is important recognition that women require the ability to obtain legal assistance, to escape DV situations and to avoid the ongoing nature of such abuse but that won't go far over a four-year period," he continued.
"Likewise, an amount of $17.1 m for domestic violence units for women who have experienced DV is a very small contribution indeed."
Ms Kalpaxis took a similar view, saying that the funding that pertaining to coercive control is a "great starting point", but more is needed: "family violence is made up of a number of behaviours and often families experiencing it have a myriad of issues that need to be addressed".
Moreover, she added, there is "noticeably no funding for ADR services, which is disappointing as a mediator who tries to keep families out of court".
Reducing time spent in the system
It is important to remember, Ms Martin noted, that despite more commitments of funding to reform the family law system, in order to shorten the time that separated families spend in litigation, the reforms have, "to date, done little to actually achieve this result".
"The financial commitment of the government is certainly welcomed, but the appropriate allocation of this funding and successful roll out of programs to ensure the desired result of improving the Court process for families is achieved, must be a priority," she posited.
Ms Rayward supported this, arguing that a focus on moving families through the system in a more efficient fashion "should be the overarching focus".
"The length of time it takes to have interim orders determined or a final hearing reached is far too long and that state of uncertainty only adds to the risk for families in need," she said.
Overcoming delays
Further to this, Mr Dowd added that the uncertainty that exists around the merger of the courts "needs to be clarified and streamlined".
"The court delays must be eradicated. This is the biggest hurdle to achieving a satisfactory family law system. Our 'system' in fact is world-class, but without adequate funding and improved staffing, it cannot operate as it should," he proclaimed.
"More judges, registrars and administration staff need to be appointed to allow the court to reduce the delays. Likewise, funds need to be made available to support the mediation arm of the court as well as private psychologists, social workers."
Elsewhere, Mr Dowd said that legal aid needs to be "expanded significantly to reduce the number of people, predominantly women who are forced to represent themselves, or to commit significant sums of money to fight partners who are frequently in a better financial position than themselves".
Education
There is an important distinction, Ms Mullins pointed out, between the prevention of family violence, management of family violence risk and the provision of support for people having experienced and continuing to experience family violence.
Prevention, she said, starts with the younger generation.
"We can begin to prevent family violence by educating future generations. Sexual violence is one component of family violence that is significantly unreported. Education in schools is needed from a young age about what consent is and is not, what consent looks like, what negates consent, what is appropriate by way of touch, and what controlling, manipulative and coercive behaviours entail, and the impact that can have on people and why it's not acceptable," she outlined.
"Such education taught throughout primary and high school would undoubtedly assist a child in identifying wrongful behaviours from right and comparing that with what goes on at home with their parents, which mightn't be right. Presumably, they'd carry this education into their adulthood and relationships in the community."
There must also, Ms Mullins continued, be consideration given to the psychological perception of risk.
"More can be done to support people who've experienced and continue to experience family violence through social and cultural change," she said.
"Designing campaigns targeted at challenging the mindset of women remaining in these FV relationships is the first step towards social and cultural change. Women attempt to leave a FV relationship about seven times before they're successful. When boiled down, the core reason why women stay in such relationships is their mindset – they see no way out, they don't know any better and/or they justify the behaviour.
"Only with a shift in the mindset, can there be buy-in into the idea that there is a way out, and that's when a woman can feel ready to take the next step. Propagating such messaging will help the community to offer supportive statements that are free of blame towards the individual who is in a FV relationship." 
Parenting coordination
Ms Kalpaxis said was "disappointed" to see no allocation of funding towards parenting coordination: "I truly feel that parenting coordination is going to improve the lives of so many families experiencing high conflict and ultimately release some of the pressure the courts are experiencing.
"These services are underutilised and really do have the ability to improve the lives of families experiencing high conflict. They are not the mainstream services that we see practitioners referring to and I think with more education and funding around these issues, we can certainly do better and offer a more holistic approach for families." 
Practitioners' duties moving forward
Looking ahead, family lawyers will have to remain flexible to change, Ms Rayward said: "We need to both drive change but also work with improvements that are being tested – not everything will deliver the results that might be expected but it is through a culture of collaboration and continued improvement that we can all ensure we are working to provide better outcomes for Australian families."
Communicating with one's clients and educating them about services that exist to assist them which they may not know about, or how to access them, will be critical, said Ms Kalpaxis.
"I encourage practitioners to also undertake family violence and DV training to better understand how to service their clients who are experiencing these issues and to develop relationships across these service providers to ensure their client's needs are being met and not just from a legal perspective. Early intervention is key," she submitted.
Lawyers themselves need to ensure they remain updated, Ms Mullins added, about what is being funded, what is available, who the service/initiative is designed for, how it works and importantly, how clients can access the service/initiative.
Ms Martin agreed, saying that practitioners "need to actively engage in any programs or initiatives that will be rolled out as a result of the budget commitments, and participate in a meaningful way in any consultation processes that may follow".
In addition to this, Mr Dowd concluded, "greater use of mental health services is also called for and the role of such services properly recognised in the family law environment".
Related coverage: