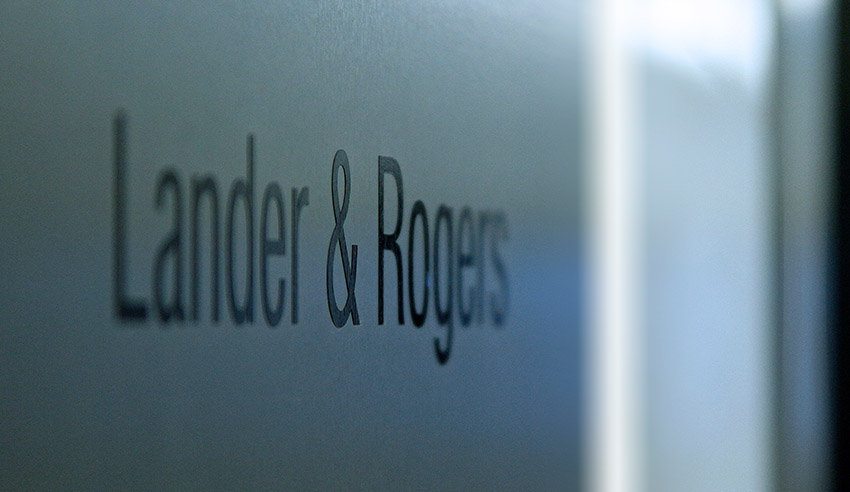 Australian law firm Lander & Rogers has promoted 31 staff, including five to the partnership.
On Friday, 4 June, Lander & Rogers confirmed 31 senior legal appointments had been made in the firm's annual promotions, spanning across its workplace relations and safety, real estate and projects, and family and relationship law practice. Broken down the promotions see five new partners, 10 special counsel and 16 senior associates.
Taking on the partnership reins are Amie Frydenberg, Emma Purdue, Shannon Chapman, Timothy Gough and Lloyd Havlik. 
Ms Frydenberg and Ms Purdue are both part of Lander & Rogers' workplace relations and safety group and have leveraged the firm's flexible working model by working three days per week since 2018.
Ms Shannon is based in the Brisbane office. She commenced with Landers as a special counsel in its workplace practice in November 2020.  
Meanwhile, Mr Gough and Mr Havlik have been promoted to partner ranks, across the family and relationship law practice and real estate and projects practice, respectively. 
"We're proud to recognise and promote the firm's leaders of tomorrow and welcome their energy and passion in continuing to create the very best experience for our clients, people and communities," said Lander & Rogers chief executive partner Genevieve Collins.
In commenting off the back of her elevation to a partner role, Ms Frydenberg welcomed Lander & Rogers' approach to flexible working. She noted that while 65 per cent of law graduates identify as female, numbers drop considerably at a partner level, signaling a need to shake up how working arrangements are carried out across the board.
"The pandemic has potentially achieved more for flexible working than a decade of campaigning in this space, however, there's still more to be done," she added. 
Ms Collins said: "The promotion [of Ms Frydenberg and Ms Purdue] is recognition of their exceptional work and evidence that flexible arrangements do work, while still delivering great client service.
"...As a firm, we know diversity has an impact on culture and performance and we are proud of the equal opportunity provided to all of our people," Ms Collins added, noting that from 1 July 2021 45 per cent of Lander & Rogers' partners will be female.