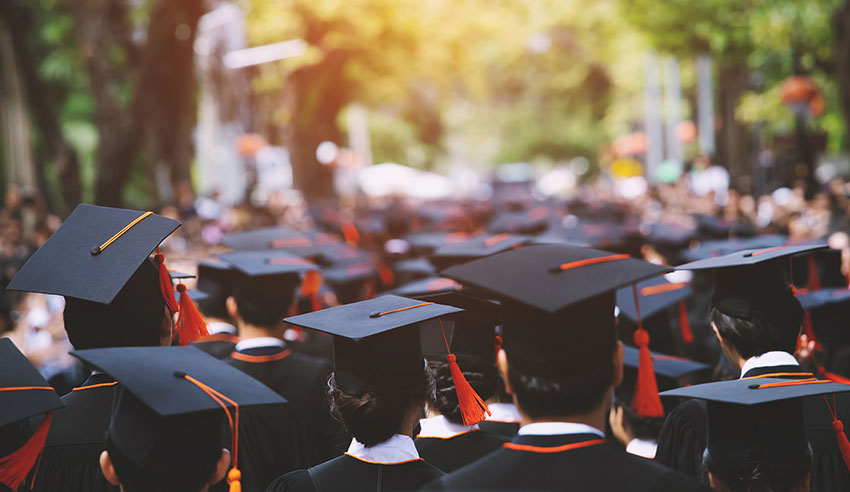 Rather than extensively searching for experienced staff, SME firms can benefit from hiring more graduates and investing in training, development and company culture.
Lawyers Weekly spoke to four founders and directors about who they're currently looking to hire, whether hiring graduates is beneficial for business or not and the long-term challenges for SME firms looking to expand.
Founder, director and chief organiser of Lawganised, Ben Deverson, said that one of the main challenges for SME firms is being used as a "springboard" for lawyers wanting experience before moving to a top-tier firm, as well as larger firms using them as a source for new talent.
"SME practices may also struggle to offer the type of work some practising solicitors are seeking, such as large transactional matters, significant litigation and trials in higher courts," he said.
However, Mr Deverson said that SME firms can build a workforce from the ground up by recruiting junior staff and building on loyalty within the company.
"The benefit for SME firms is the ability to generate long term resource planning through regular undergraduate and graduate intakes," he said.
"The ability to build 'loyalty currency' is a major benefit that can lead to longer tenures for the practising solicitors in the practice."
This type of long-term resource planning can save firms money in expensive recruitment costs – and is something that KLM Solicitors managing partner, Kelli Martin, has put into practice. She told Lawyers Weekly that due to the challenges of finding experienced senior lawyers, KLM has started training staff from early on in their careers.
"I have spent significant time training my staff from either a graduate level or beforehand. Many of my solicitors have started in the firm as a student and they have stayed with me into their career as a solicitor," she said.
"I have experienced a high staff retention rate and the morale we have created has been fantastic. I think this is due to the younger lawyers making the role their own and feeling some sense of pride from their involvement in the growth and success of the firm."
Specialising in family law and criminal defence, KLM Solicitors has only gotten busier over the course of the pandemic and is opening a fourth office in Brisbane this month. However, Ms Martin said that experienced lawyers were proving hard to find.
"It is increasingly more difficult to source experienced practitioners for senior roles. At the moment, particularly in Brisbane, it is a very competitive market and many senior practitioners are trying their hand at opening their own practice or going to the bar," she said.
Sean King, director of Proximity, echoed these concerns and said that whilst the firm is trying to expand, lawyers with experience are few and far between.
Proximity is looking to expand its existing services and continue to focus on government and regulated industry sectors whilst maintaining client needs, as well as operating on a hybrid working model.
"Our model allows for employees to work from casual arrangements through to permanent part-time or full-time," Mr King said.
"As clients are more open to remote working, our search is broad and candidates are open to combined work experiences."
Currently, the firm has focused on recruiting junior lawyers and a small number of graduates but Mr King said that one of the key long-term challenges for Proximity is recruiting more experienced lawyers.
"Longer-term, our goal is to embed a connected, engaged, and growing Proximity team, with the challenge lying in the discovery of future team members, with three to six years' experience that want to expand their skill sets or work with some of our talented senior professionals," he said.
In contrast, Sprintlaw is focusing on training and developing its junior staff and hiring experienced lawyers as a short-term solution. Co-founder Tomoyuki Hachigo said that the success of this method comes down to good management.
"Longer-term our plan is to scale with more junior staff. We've been able to do this by being smarter with knowledge management, which has enabled our graduate lawyers to add more value," he said.
"As we have some ambitious growth plans, our focus right now is to scale the team without breaking our operations and maintaining a good company culture."
A good company culture – and a more intimate workplace – are one of the key benefits of working at an SME firm, Mr Deverson said.
"The greatest strength that SME firms have is the smaller workplace structures that allow junior practising solicitors more access to the principals and as a result, potentially building stronger mentoring relationships with them early in their career," he said.
"The added benefit of this for a junior practising solicitor is that they can develop their own client base in their early practising days, something that junior solicitors in much larger firms may not experience for several years.
"This early career development of building and managing client relationships throughout a matter is fantastic and offers early career solicitors of SME firms, in my view, a far stronger resume than their cohort in the larger legal firms."
Early career development and training are vital for junior staff to add value to a firm, something that Mr Hachigo said firms need to invest in early.
"You build expertise by repetition and exposure to various examples of legal work. However, if all you get graduates to do is photocopying or formatting, it'll take much longer for them to add value," he said.
"The training and development has to be intentional and well thought out."
Mr King agreed that training is extremely valuable for graduates and said that firms need to "have people on board that want to be open to learning, everyday" as clients demand more.
"Clients are seeking more than legal skills to solve commercial problems. Learning from others with commercial advisory or consulting skills brings diverse learning for early career legal professionals," he said.
Before COVID-19, Proximity had committed to hiring one graduate per year. Last year, they shifted their focus in-house, supporting the paralegals and assistant advisers already employed with the firm.
"We managed the risk of many of our final year paralegals not having graduate opportunities to learn essential skills," said Mr King.
"Our efforts ensured we retained great employees as we offered all five a permanent role within our integrated model."
Furthermore, Proximity made room for more students and made the workplace accessible and flexible for them by reviewing the firm's current programs and taking a look at "alternative models".
"We redesigned our study support offering to accommodate the need for financial and study support in a time of uncertainty. Our current paralegal cohort is strong and we are likely to grow this cohort, especially through penultimate year legal students," Mr King added.
However, Mr Deverson recommended all law firms (of any size) adopt a model of regular undergraduate and graduate recruitment programs rather than strictly recruiting for experience.
"Entering the lateral recruitment market, while very often necessary, can be costly both in recruitment costs, time and lost productivity," he said.
"Building a workforce from the ground up through undergraduate and graduate programs is something I have seen operate very effectively in the firms that adopt that strategy."
Ms Martin said this strategy has worked extremely well for KLM – as the firm has been able to "shape" graduates and younger staff as they develop.
"Provided you have the capacity to train graduates properly, you are able to shape practitioners into your style of practising and they will develop accordingly," she said.
"Graduates are hungry – they are always keen to learn and work hard. SME firms should take advantage of that energy and drive."
And, particularly for SME firms, hiring more graduates can mean hiring staff who "have been exposed to broad subject matter and case studies and are super-connected", according to Mr King.
"Today, early career professionals can bring so many skills to an organisation. These are attributes that SME firms can adopt and learn from if they are open to asking and listening to graduates," he said.  
"Graduates can benefit firms and businesses of many varieties and add real value."