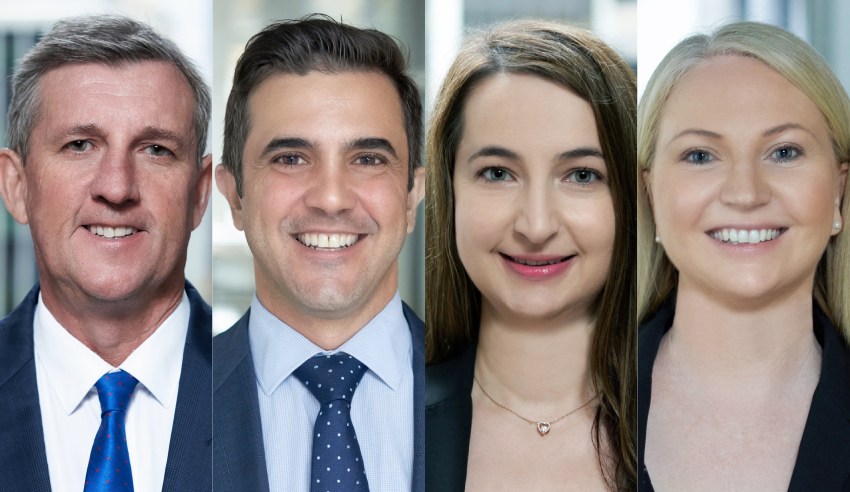 Sydney-based firm Swaab has welcomed a team of four, including two partners, from fellow SME practice Gillis Delaney.
This month, Swaab has welcomed four professionals – partners Michael Hayter and Gerald Carides, senior associate Suzi Stojanovski and conveyancer and paralegal Renee Hinkelbein – to the firm. All four have come from Gillis Delaney.
The addition of Mr Hayter and Mr Carides brings the firm's partnership ranks to 17, all located in Sydney.
The appointments will bolster the firm's litigation, insolvency, corporate and commercial capabilities, it said.
In a statement, Swaab said that its success has "come from putting our people and clients first, having a strong focus on culture, wellbeing and client service, which is reflected in our on-going staff and client feedback surveys".
"Living the firm's value of Generosity of Spirit and ensuring value for money for our clients are more than just platitudes for us, it's what separates us from other law firms in Australia and is the key to our ongoing success," the firm added.
Swaab managing partner Mary Digiglio welcomed the quartet and said she is looking forward to the firm's "ever-growing success".
"We are very excit­ed by the move to Swaab and in their strate­gic direc­tion. We share the same val­ues in striv­ing to obtain the best results for our clients. We val­ue our per­son­al and pro­fes­sion­al rela­tion­ships with our clients and co-work­ers," she proclaimed.
Mr Hayter added: "Our client base and skills have great syn­er­gies with Swaab and I am con­fi­dent we can achieve suc­cess togeth­er."