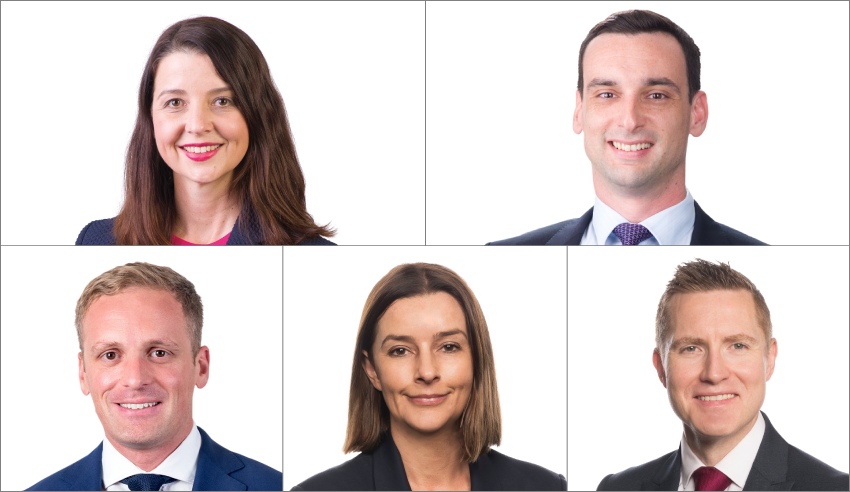 National law firm Barry.Nilsson. has elevated five to principal, three to special counsel, five to senior associate, 10 to associate and promoted three professionals in its business services department.
Barry.Nilsson. has promoted 26 of its lawyers and other professionals, which it has called "laying the foundations for its next generation of leaders".
The promotions are predominantly in insurance and health, with one special counsel appointed in family law.
Lead insurance and health principal Rhett Kennedy said the appointments recognised the firm's commitment to investing in the next generation of leaders across both its insurance and family law practices.
"From an insurance perspective, our focus has been to consolidate and strengthen our national offering with this year's group of promotions," he said.
"The last year was very much one of uncertainty with COVID-19 but we are quietly confident that the year ahead will show continued improvement. We are fortunate to have such talented lawyers at every level of our firm and we thank them for their contribution to building on our success."
The five new principals are Megan Daniel, Jordan Farr, Thomas Byrne, Kate Hickey and Scott Shelly. These five new principals join the firm's existing 27 principals and over 300 staff in Brisbane, Sydney, Melbourne, Adelaide, Perth and Hobart.
The three special counsel are Thea Davies, Janine Clark and Kylie Powell.
The five senior associates are Andrea Carver, Michael Massarotto, Chanelle Blasis, Cameron O'Reilly and Brett Sherwin.
The 10 associates are Genevieve Bolton, Michael Chen, Erick Culala, Anna Ly, Evan Atkinson, Lisa Fairley, Natalie Morris, Klaudine Barnsley, Sophie Power and Angelo LaPaglia.
The business services promotions include Matthew Walker (marketing and communications adviser), Megan Fisher (people and culture adviser) and Margaret Harvison (marketing and events officer).
Speaking about the appointments, Barry.Nilsson. chief executive Graeme Walsh commented: "We are known amongst our clients and the industry as a reliable and approachable law firm, attracting commercially savvy, pragmatic lawyers who provide high-quality and consistent advice, and deliver innovative and rapid solutions to complex and high-profile disputes.
"I congratulate our new principals and all the lawyers promoted in our team on their success, and thank them for their significant commitment to the firm and their consistently high standard of client service."
The promotions were effective as of 1 July 2021.