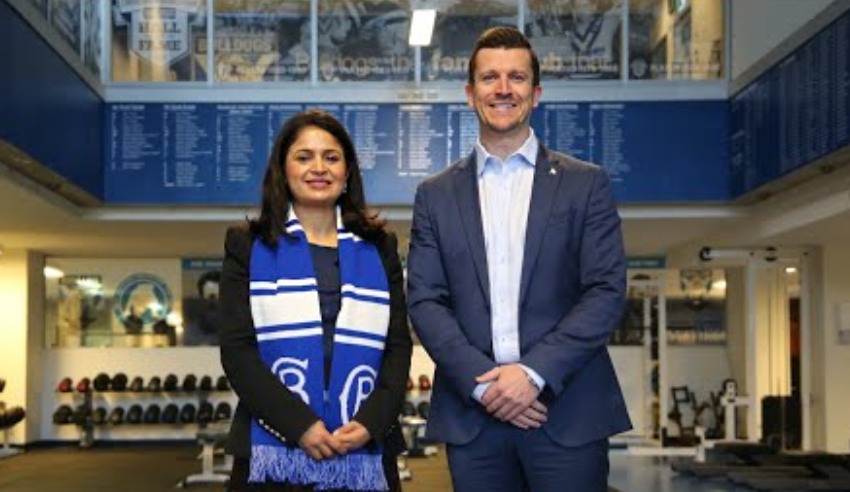 Carroll & O'Dea Lawyers has signed the papers on a three-year sponsorship agreement with the Canterbury-Bankstown Bulldogs NRL team.
The firm's three-year partnership with the club kicks off immediately and will continue until the end of the 2023 season.
Managing partner Hanaan Indari said the partnership marks a natural fit for Carroll & O'Dea.
"In our discussions we have been very impressed by the Club's commitment to its members, fans and community and these have been important considerations in making the decision to come on board with the Bulldogs for the next few years," Ms Indari said.
"Personally, this partnership also speaks to my own family connection to the Bulldogs and Belmore dating back to the 1950s when my family first arrived in Australia.
"We see in the members and fans of the Bulldogs the same qualities that are important to us at Carroll & O'Dea Lawyers; Commitment and loyalty; excellence and resilience; diversity and respect; and importantly, giving back to the community."
Bulldogs chief executive Aaron Warburton said he was equally excited about the partnership.
"Having met with Hanaan and the team at Carroll & O'Dea Lawyers, it soon became evident that there were many parallels between the two organisations and how we viewed the importance of community," Mr Warburton said.
"Members are the lifeblood to any Club and we are lucky enough to have some of the most passionate and loyal Members in all of sport.
"With Carroll & O'Dea's commitment to loyalty, diversity and excellence we believe that we have found a partner that shares the same values as we do as a Club and who will be the perfect partner for our large and diverse Membership base."