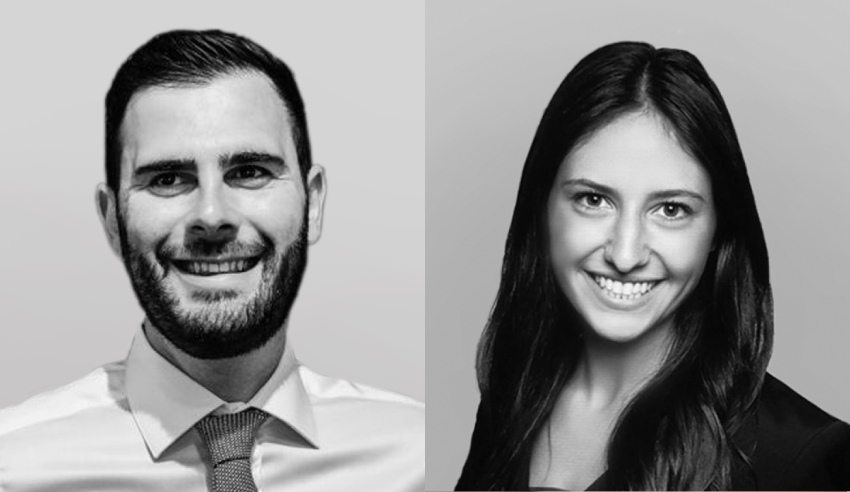 Victorian-based firm marshalls+dent+wilmoth has appointed a new director and senior associate as part of its innovation revolution.
Jeremy Goldman, who previously worked at Herbert Smith Freehills and BlueRock, has been hired as director of investments and will also serve as co-chair of the firm's new MDW Ventures business.
He will be responsible, the firm said, for capital-raising activities, legal and corporate strategy, structuring, commercial law and employee share schemes.
Alexandra Shaw, who is formerly of LegalVision and KHQ, has been hired as a senior associate and strategy and transformation manager. She will serve a dual role, the firm said, continuing the firm's innovation drive with a focus on client experience and people experience, and will be responsible for expanding the firm's food and beverage law practice.
Speaking about the appointments, managing principal Jeff Pinch said: "As a firm that has entrepreneurship and innovation as part of its DNA, we are thrilled to welcome Jeremy and Alex to the firm.
"Jeremy is an exceptional lawyer and business strategist who will present significant value to our large bank of clients who are on the investment path or experiencing considerable growth. We're also excited about the prospect of our tech product, MDW Express, being brought to the market under Jeremy's guidance.
"We recognise that the legal market is constantly changing. Alex is key to ensuring that MDW continues to have the technology, systems, resources and processes available to carry on exceeding our clients' expectations. Her ability to recognise, develop and pioneer emerging legal fields, as well as her exceptional commercial experience, is a rare and valuable combination of skills."