Goodbye job applications, hello dream career
Seize control of your career and design the future you deserve with
Overcoming discomfort to find freedom as a firm owner
Starting one's own practice is never easy, Mellissa Larkin reflects, but once initial hurdles are overcome, the freedom and flexibility can be unparalleled for practitioners, she says.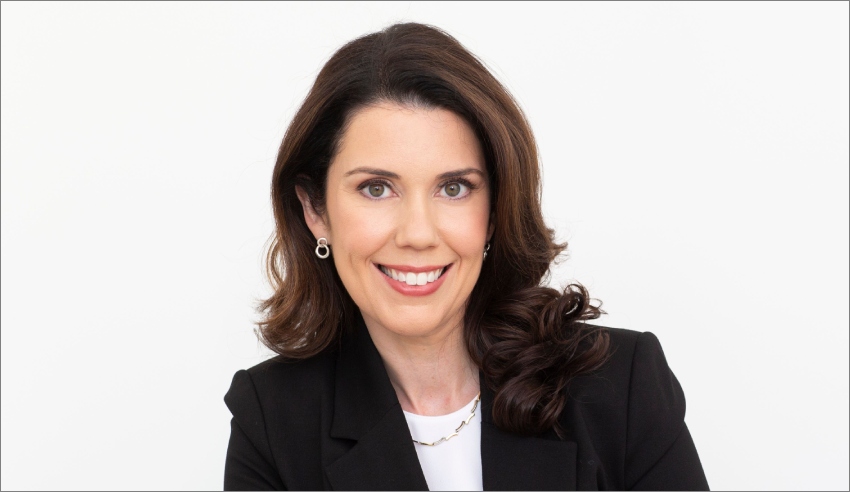 Five years ago, Mellissa Larkin founded her firm, Peripheral Blue, after almost 20 years working in BigLaw.
You're out of free articles for this month
To continue reading the rest of this article, please log in.
Create free account to get unlimited news articles and more!
Walking away from the career she had worked so long and hard to establish, across two continents no less, was not an easy decision, she mused.
"However, in the years preceding 2016, I had started to realise that the traditional legal model was no longer aligned with my vision of how to best serve our clients and also, create a workplace which is flexible and supportive for our staff while still providing them with access to top-tier work," she explained.
In conversation with Lawyers Weekly, Ms Larkin said that the transition from BigLaw employee to boutique firm owner was a tough one, given the radical upheaval of one's duties as a practitioner.
"Although I'd been involved in business development when I was an employee, I found it much more difficult to 'sell' myself and my firm than it had been as an employee promoting someone else's brand (particularly when it's an established brand) and the services which can be provided at a price point which I had no real control over and by people whom I hadn't been responsible for hiring," she recalled.
"When it was my own firm, it was all very personal – I was responsible for all of those decisions and we were not yet an established brand."
However, once she shifted her mindset from feeling uncomfortable about marketing, she subsequently learned to embrace the "new-found freedom" that came with being a business owner.
"Free, for the first time in my professional life, from the structures and hierarchy of BigLaw we could make decisions rapidly, tailor bespoke services and be flexible with our pricing. I knew there was value in that – not just for our clients, but for our team," she said. 
VIEW ALL
"Thankfully, I was right and five years on, we're so very grateful to all of those clients who gave us a shot from the outset and were open to trying different ways of doing things."
Launching one's own practice is no easy undertaking, Ms Larkin advised, with such a vocational move requiring planning, discipline, commitment and innovation
"Even if you keep your start-up costs lean you still have to be able to keep things afloat and that's not always easy from a cash-flow perspective," she posited.
"Running your business is one thing – growing it is quite another. You have to have a great A team around you and ensure that you have time to not just work in the business but on it too.
"Consider whether you're looking to create a job for yourself or, to have a business and employ staff. Your approach will need to be quite different for each scenario. You may need to upskill in areas which sit outside your core strengths e.g., marketing, running a business, accounting, HR, etc.
"These are skills which you may choose to learn yourself or, outsource. Initially though, you often need to do it all yourself and that's challenging in and of itself!"
This all said, there are myriad opportunities for those who can overcome such hurdles and make the jump to being an SME leader, Ms Larkin proclaimed, particularly in the looming post-pandemic market.
"During the pandemic, clients and lawyers alike have become more accustomed to remote working, virtual meetings and using technology to support their everyday operations. This shift in mindset and practice has, I think made it easier for lawyers to make the jump to SMEs as clients and indeed other lawyers are much more willing to be flexible in their approach to engaging and retaining professional service providers," she noted.
"This means it's entirely possible to work nationally or, internationally from your home base. That's liberating and exciting."
When asked what advice she would offer to those who are looking to create their own successful, modern practice in the new normal, Ms Larkin said that keeping an open mind is critical, as well as striving to always be and give your best (to your clients and your team) and continuously ask the questions "why" and "how".
"Why are we doing things like this and how could we do them better? Foster a culture of innovation within your team and create a safe place for people to not only learn but share ideas – about legal issues yes, but also about how to most efficiently and successfully run your firm," she said.
"Think about what success truly means to you – and as your business grows continue to reflect back on whether the practice you've created reflects your idea of success. It's easy to be busy – it's not as easy to be fulfilled. Keep your eye on the prize always to ensure that you're not so busy doing the work, that you've lost sight of why it is you wanted to have your own practice in the first place."
Being a business owner is at times all-consuming, Ms Larkin concluded, but it's also highly rewarding. In her opinion, it also gives one a chance – and imbibes a responsibility – to create the changes one wants to see in the legal profession.
"When you choose to have your own business, you have the power to create and foster the working environment for others and to contribute to helping them achieve their career and work/life goals," she argued.
"In my experience, when you have the right foundation in place, work hard, stay true to your values and be of service to others (in your team, your clients and your community) success follows."