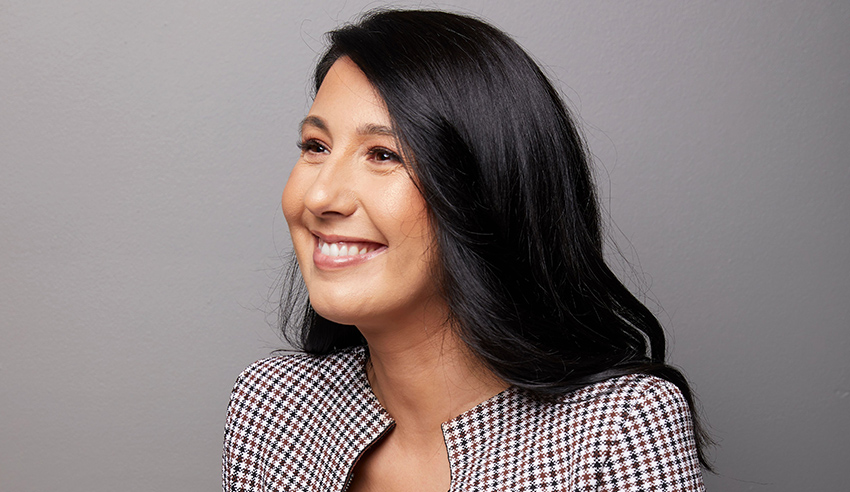 Whilst it's been a tumultuous eight months globally, starting a firm in the middle of a pandemic has offered a variety of positives, according to this director and co-founder.
Danielle Snell is the director and co-founder of Elit Lawyers by McGirr and Snell. Speaking recently on The Boutique Lawyers Show, Ms Snell said that the pandemic had paved the way for new opportunities for her firm and unpacked her journey from litigator to founder and director.
"My peak career opportunities within my litigation practise were coinciding with the birth of my second. My pregnancy was my second one, so I already had one child," she said.
"And I could feel it in my bones. It was all happening at that moment. It was a crossroads moment."
After working with victims of sexual assault following the #MeToo movement, Ms Snell said she wanted to start a "values-driven" firm, after realising that the legal sector is reported to be one of the worst industries for workplace harassment – a report that was undertaken by the Victorian Legal Services Commissioner in 2019 recorded that 36 per cent of legal professionals had experienced sexual harassment at work. Ms Snell started Elit Lawyers whilst she was 30 weeks pregnant, with the firm growing from the two founders to a team of 11 in eight months.
"I want to create a firm that challenges that status quo and sort of breaks that pattern of behaviour in order to sort of hold my own head up high.
"Some of these legal firms can be toxic and to not be operating within that environment, it just made my whole sense of being a litigator and an officer of the court and a leader to people that are working with me and my clients, it just opened up my heart, if I can put it that way," she said.
"I'm quite passionate about diversity and inclusion issues. And I just think, within the firm that I have established, and I'm proud to say that we now have such a wide variety of staff. There's so much power in having a diverse set of staff. And the unexpected freedoms of COVID have allowed me to sort of bring my vision to reality and have this dynamic, innovative law firm."
Not only has the pandemic allowed Ms Snell to build a dynamic firm, but it's also allowed for increased flexibility and better client relationships.
"There's so many unexpected freedoms that the pandemic brought us, the biggest of which is obviously flexibility. I mean, even from the client side, we're finding that our clients are embracing that level of flexibility just as much as we are," she said.
"Now in the traditional law firm model, you wouldn't want a client to send an email within a specific time period or clients wouldn't necessarily. But I feel it's changed now. We're very open to different processes and we are drawing closer to our clients.
"Part of the model that we've created is that the client is part of the journey. There's not this segregation between the lawyer over here and the client, which I think that when the pandemic hit, the bigger firms, the traditional models didn't necessarily catch up with the times and there were still analogue processes that can exist," Ms Snell added.
Whilst these old-school processes don't exist everywhere, Ms Snell explained that certain firms and practitioners are still lagging behind in technology, which means increased separation between lawyers and clients.
"I just think clients are sophisticated. They should be able to access their lawyer and their documents that are contained on their legal file that they rightfully own at any moment of the day. That's why we've developed a sort of technology process that enables 24/7 real-time management so that the client can access it.
"But also, I say to my clients, you can call me any time. This is part of the service. I'm on this journey with you. We do a lot of defamation and media law, deeply personal matters as well," she said.
"So, the way I see it is I still have my life and I have my work-life balance, but I'm providing a service, which is as a litigator. Some of these people are going through very traumatic and difficult times in their life and I'm with them. I'm not going to be in the cloud somewhere only to be contacted when I think that it suits me."
Ms Snell concluded that despite being almost seven months pregnant when starting her firm, "things happen when they happen for a reason".
"Follow your instinct, because if you follow your instinct and you back yourself, you'd be shocked with how much everyone else actually admires you for that and will back you too," she advised anyone thinking of a similar move.
"They need to see that you'll back yourself first though."
The transcript of this podcast episode was slightly edited for publishing purposes. To listen to the full conversation with Danielle Snell, click below: