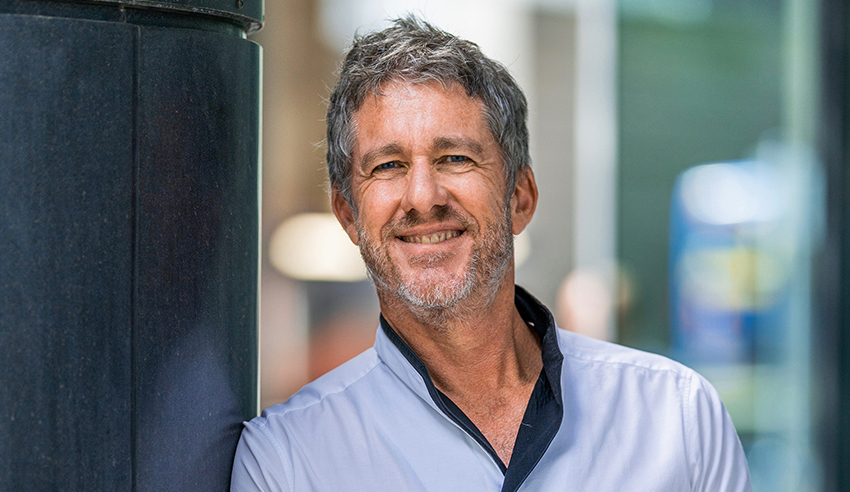 Boutique firm owners need to focus less on their qualifications and more on their brand and likeability, according to one author and business owner.
Ian Whitworth is a reformed advertising creative director, turned entrepreneur and author. He spoke recently on the Boutique Lawyer Show about how some of the business tricks in his writing relate to legal professionals owning their own firms.
Mr Whitworth has had a variety of business and work experiences, including being on the board of a law firm and an audio-visual agency, running his own ad agency and setting up and investing in a number of other businesses along the way – and first started blogging before writing his first book.
"As a business owner, I found there were two types of business writing; there were business owners writing about their own businesses, and they tend to be kind of egotistical and can't write very well. And then, there's business books written by good writers who have spoken to business success people, but they never seem to quite get to the real truth about running businesses," he said.
"So, I started blogging on the business owner experience. We're a medium business; we've got 65 full-time staff and a couple 100 casuals in offices in each capital city. And the whole experience of starting from nothing to create that business has just been insane fun and fantastically satisfying."
Working within the audio-visual and events industry meant that when the pandemic hit, everything got shut down for the foreseeable future. After using this opportunity to start blogging about how to keep your business afloat, Mr Whitworth landed a book deal – and has had a surprising number of legal professionals in his audience.
"Weirdly, along the way, I developed this large readership in the legal community. I've asked people why because, frankly, it came as a surprise to me. And one reason is, people just find it entertaining, I believe, lawyers have to read an enormous amount of dry material," he said.
"I think reading my stuff is light amusement for them. And some of them have also said, law is evolving more towards an entrepreneurial mindset; it's running it like it's your own business and dealing with business people.
"So that's been the feedback from lawyers, and also hopefully, for lawyers reading who maybe aren't wanting to start their own business, it probably gives them quite a vivid mindset into how business people think and how to work with them to get to where they both want to go," Mr Whitworth added.
His book is titled Undisruptable: Timeless business truths for thriving in a world of non-stop change and unpacks key business truths, most of which are relevant for law firm owners. Mr Whitworth said that one key lesson to note is that qualifications matter less to customers than one may think.
"Choosing suppliers of both professional advice in any kind of service is a two-step process. You ask yourself two questions. The first one is, are they up to it? You look for evidence that they have happy customers. Do they have the right qualifications to do the job? Do they seem to have a track record?
"And if so, proceed to step two, which is, do you like them? Because you don't know as a buyer how good they are. You don't know if they're an 80 per cent or a 90 per cent achiever in their field," he said.
"So, the only criteria you have to go on is, do you like them in the business sense? Do they seem to get you? Do they listen to you? Do they take an interest in your broader business? Do they treat you as an individual? And so that's what makes people refer you, and law is obviously a category that's built massively on referrals."
As the success of a firm to start with is largely as a result of referrals, "being a lawyer who's known is largely the same as being a brand," Mr Whitworth continued.
"The problem that most people have is they want to be liked by everyone and be everything to everyone. And marketing, and becoming known, is about what makes you different. So, the art of it is to find out what you stand for," he said.
"This is how Apple computers started out in the early days, not so much that they were a great computer, but they were a badge that you were not a PC person. So it's really important to actually stand for something and pursue that, and it takes time too."
Whilst being liked by everyone is almost impossible, business owners, in particular, should practice being nice even as they face challenges.
"If you practise just being nice all the time, as the leader of a business or a firm, it's really important because say, if we're visiting our office in one of the other state offices, there might be staff there who only see you once a year," Mr Whitworth added.
"And if you're busy and come across as dismissive, because you've got genuinely bad shit you're worrying about, you might have just come off with an aggressive phone call with a bank or whatever. If you're then dismissive of them, that's your one chance to have them think, 'I work for good people.'
"So, by practising being nice all the time, it just creates automatic niceness in all your dealings with suppliers, with staff, with the people who work for you, and that's super important," he said.
Mr Whitworth also wrote about the idea of staying "business fit" – and whilst he originally wrote it for regular business owners, it's become relevant for lawyers in the midst of COVID-19.
"For lawyers, one of the issues is you read a lot of hot takes at the moment about how everything is going to be virtual. And remote work is terrific for me because I am a middle-aged guy who made all my connections back in the physical world. And I have nice spaces to do my zoom calls in," he said.
"But if you're a young staff member in a share house, you don't have a nice curated bookshelf behind you in the zoom meeting; you're sitting on your bed in the one room you can rent and you're competing for bandwidth with your gamer housemates, and remote work is not so nice for you. 
"So, I think it's important to try to stay in touch with people who are not so comfortable. That's essential for law firms; think what it's like for the weakest, most vulnerable member of your firm," Mr Whitworth added.
Furthermore, Mr Whitworth said that empathy, consideration, and sensitivity are important for running a business "75 per cent of the time".
"You do have to make hard decisions in business. Yeah, there's no doubt about that. But equally, it's perfectly possible to run a large and profitable business without being a dick.
"You can run a perfectly good business without fucking people over. Empathy sounds soft, but it's just another word for listening to people," he concluded.
"Most business people talk too much about themselves; better business people listen and try to understand what makes people want to do things. And I think this is a really important post-COVID thing to consider."
The transcript of this podcast episode was slightly edited for publishing purposes. To listen to the full conversation with Ian Whitworth, click below: