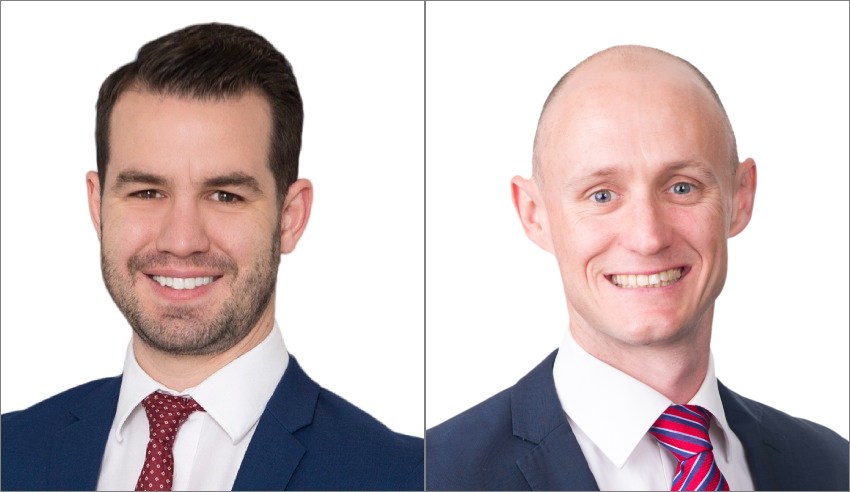 National law firm Barry.Nilsson. has promoted eight staff, including two to principal level, in a move the firm said would bolster its national offering.
Barry.Nilsson. promoted staff across the country this week, including two principals, four special counsel, one senior associate, and one associate across the firm's insurance and health and family law teams. 
Effective from 1 January 2022, Nicholas Bell will commence his new position as a principal in the Sydney office, and Stewart Boland has been promoted to principal in the Brisbane office.
Joining the two new principals in this round of promotions are four special counsel: Bianca Ponting, Hannah Shiel, Phillip Thomas and Matt Hempstead. They are joined by Ashlea Hawkins, promoted to senior associate, and Demi Peters, promoted to associate.
Chairman of the board and lead insurance and health principal, Rhett Kennedy, said the appointments recognise the firm's commitment to investing in the next generation of leaders across both its insurance and family law practices.
"From an insurance perspective, our focus continues to be about consolidating and strengthening our national offering," he said.
"Our focus has always been on finding the right people who share our values and bolster our client-centric culture, and supporting them to grow with the firm as our future leaders."
The two new principals join the firm's existing 31 principals and over 300 staff in Brisbane, Sydney, Melbourne, Adelaide, Perth and Hobart.
Barry.Nilsson. chief executive Graeme Walsh commented: "These promotions illustrate the substantial investment we are making across our practice groups to ensure we have excellent lawyers with outstanding technical skills for the benefit of our clients.
"I congratulate our new principals and everyone promoted in our team on their success, and thank them for their significant commitment to the firm and their consistently high standard of client service."