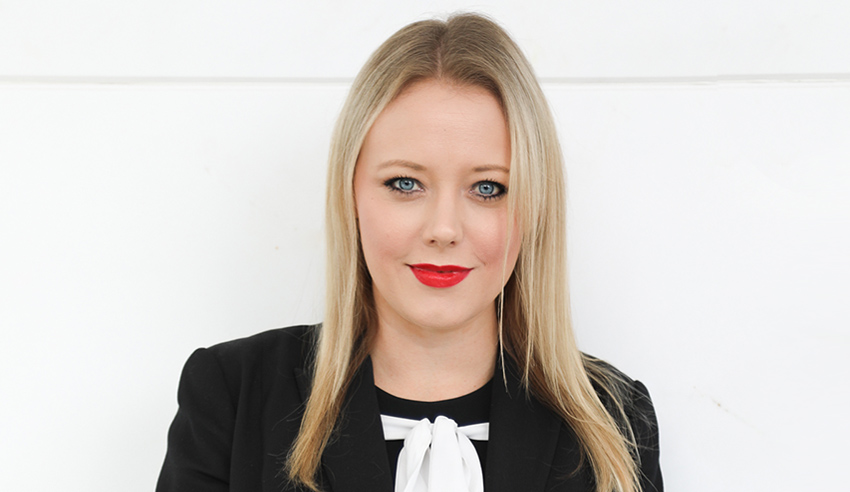 Being social media savvy should be top of the priority list for SME and boutique firms, argues this social media lawyer and founder.
Tegan Boorman is the founder of Social Law Co, a firm specialising in social media. Speaking recently on the Boutique Lawyer Show, she reflected on what she's learnt since founding her firm – and why it's more important than ever for boutique and SME firms to be using social media to their advantage.
Ms Boorman started Social Law Co after realising social media was a niche market people often needed help with.
"Social media is ever-changing and quite quickly changing, so to stay on top of that, you really do need to niche down and focus on that. It can't just be something that you sort of help people with as you need it, to be able to provide the best advice for the most efficient," she explained.
"I just realised that there really was that niche there. And about two years ago, actually about four years ago, I probably started to focus more on it, but then rebranded it a little bit to niche, right down into Social Law Co. and really tell our customers what we do, tell our clients what we focus on, and really help that particular market."
Because the social media industry is ever-changing and evolving, there are a number of challenges in this space, particularly when it comes to new laws and regulations.
"We've seen a lot of regulation and a lot of intended regulation in the space. So being really at the forefront of that, keeping my finger on the pulse, and then my involvement in the Australian influence of marketing council has been integral to that as well," Ms Boorman added.
"We have seen in the last few years with the digital platforms inquiry, more regulation around privacy, the push to go more to the GDPR sort of way of operating. So yeah, I think that there's definitely a focus on this moving forward, which will be interesting times for us and our clients moving into the future to make sure that everyone stays compliant and is really operating to best practice."
The evolution and growth of social media in recent years means boutique firm owners and leaders need to be social media savvy, Ms Boorman argued.
"I think you need to have a basic level of understanding to start with, so you need to be able to create strategy, and if there are action items within your strategy that you can outsource and that you won't do yourself or you don't want to do yourself, then you should outsource those. But you need to be familiar with the strategy.
"If you're a small boutique firm where it's really you that's behind it, you really do need to be the one that's on the platform and communicating because that's who's getting to know your clients and your other networks within the industry. It really does need to come across as absolutely you," she said.
"But as you grow and as you need to have other people that help, you really need to give them the skills to be able to help. So, if somebody else is going to put their language into this, you need to have a brand guide, and you need to have your content pillars set up of what you're going to talk about and how you're going to say it so that somebody else, when they take over your social media as you grow, are going to be able to replicate what you've created in the past and scale it."
In terms of the future in the social media space, Ms Boorman concluded that she was excited for SME and boutique firms, in particular, to be able to use social media to their advantage.
"I think what really excites me about socials for particularly small law firms, it really lets them compete with the bigger ones for their clients. Social media is very inexpensive, you don't need a huge budget to get in front of the right people on social media and you can do it very quickly, it's very efficient, you can have small expenditure on some good brand assets and have it look a lot more than what it might be. You can look a lot bigger through social media, and you can look a lot more professional than you may otherwise feel as a sole practitioner or as a small firm," she said.
"And if you're a small firm, it's a great opportunity to really double down on it, to really put yourself up there with those other firms. Particularly where a lot of small firm owners have come out of big firms themselves, they have that big firm experience, and they can find it frustrating to be able to put across their experience to be able to still service the same sort of clients that they used to. And social media really provides them with the tools to be able to connect with those sorts of clients."
The transcript of this podcast episode was slightly edited for publishing purposes. To listen to the full conversation with Tegan Boorman, click below: