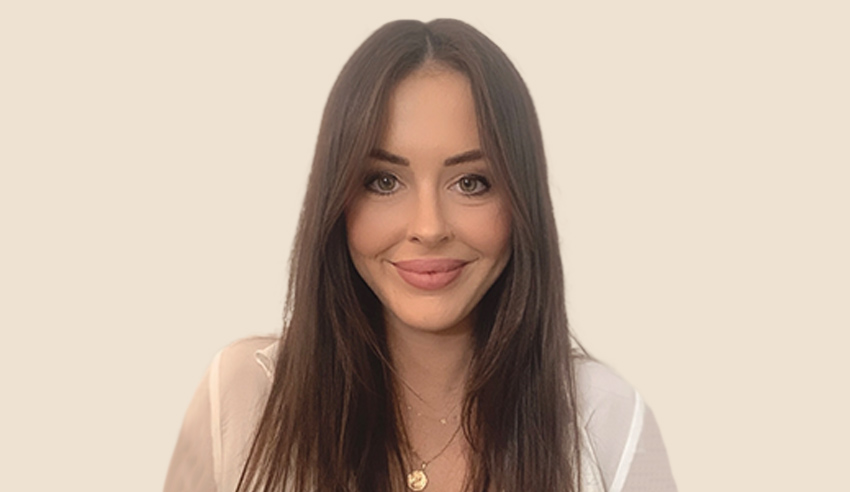 Starting your career as a regional suburban lawyer can mean getting a taste for different areas of law and managing a wide range of clientele – which is extremely valuable, according to this award-winning lawyer.  
Rebecca Watters was the winner of the Regional and Suburban Lawyer of the Year category at the 2021 Australian Law Awards and is currently a lawyer at Sydney firm Glissan & Associates. Speaking recently on the Boutique Lawyer Show, Ms Watters spoke of the experience of regional and suburban lawyers during the pandemic – particularly that of those coming through the ranks – and reflected on what she's learnt in her career so far.
Glissan & Associates is made up of just two practitioners; Ms Watters and founder and principal Kimberley Glissan. The firm has one office in Parramatta and one in the Sutherland Shire – and Ms Watters said that working out of a local office has enabled her to experience different areas of law.
"We get a really broad range of work, and it's diverse, the clientele is diverse, and I don't know each day what's going to necessarily be on the table. It could be contracts review; I could be in court. So, at the moment, I've really enjoyed doing that, and it's different," she said.
"I'm not the kind of person who could probably just sit and do one thing all day, every day. We've thought about specialising more in certain areas, but certainly, for now, it's been really good to have that range."
In turn, this has made Ms Watters an extremely well-rounded solicitor, as she manages a diverse clientele base day-to-day.
"Because of the range of work I'm exposed to, it makes for a very well-rounded practitioner, because one day I'm in court and I'm having to think on my feet and manage and deal with clients in that setting, which is completely different to dealing with clients who sort of walk in the door and just want to have a chat about a family law matter, they want a binding financial agreement drafted. It's just a completely different sort of style, and also, the clients that you're dealing with obviously are quite different as well," she explained.
"We do a lot of criminal matters where there's clients in custody, so you're having to call different facilities, and dealing with them, again, that is just so different to dealing with someone who's coming in for a commercial matter, or they want their will to be drafted up in a wills and estates matter. So, you definitely develop different skills in different areas and they kind of transfer across and make dealing with clients and dealing with the work that comes in the door much easier."
Ms Watters also grew up in the Sutherland Shire and said that being able to work in and support the community was particularly rewarding.
"We do a lot of face-to-face work. We deal with companies, but we also deal with just mum and dad clients, people coming in. You're getting to meet them personally; you know them on a personal level. So, depending on what the matter is, obviously when clients come to you with a legal issue, a lot of the time they're at the height of their emotions, they're quite stressed and you want to help them get through that.
"When you get to the other end and if you've achieved a really good result for them, it's extremely satisfying to get to that point, where I know in some other areas or in some other offices, you don't necessarily get that sort of face-to-face contact with the client, you're kind of a little further removed than that," she said.
"When you're a local dealing with locals, people kind of have a feel for what the expectations are and what the people are like. Also, if I'm doing local court work, you come to know a lot of the people around you, so that's really helpful as well. You can network a little easier, you can learn from other practitioners, but you can also learn from and get more clients that way."
Particularly during the pandemic, Ms Watters added that she learnt many valuable skills and lessons working remotely and navigating virtual courts.
"Dealing with clients in custody has been an interesting one because normally, you can book appointments and telephone them, and you can liaise with them by phone or on AVL quite easily, but I've noticed that during the course of the pandemic, it's become really difficult," she said.
"The various facilities were going into lockdowns quite frequently when there were COVID outbreaks, so it was difficult to get onto clients, it's been difficult to take instructions. There's been occasions where you'd be turning up to court and still trying to sort of get in touch with that client, or the court was trying to get in touch with the facility. So, there's been all these technological changes and variations to the way that you are dealing with clients, which, yeah, has been quite interesting over the course of this period."
Post-pandemic, there are a number of opportunities on the horizon for regional and suburban lawyers.
"There's been a major refresh in attitudes to corporate legal practice, which has definitely been accelerated by the pandemic and which will continue to probably change the corporate culture moving forward," Ms Watters added.
"I think one of the benefits is that rather than people having to travel if they're out of area into certain courts for a very short hearing, which might then end up taking up a big portion of the day, it's now far more efficient.
"The downside to that, I think, is that going online now, a lot of the matters, whilst they're quick and efficient for the time that you are listed and when you do get onto the online court, they're taking up a long part of the day. So, they'll say you're in a list at 9:30, and then they might contact you at 3:00 or 4:00 in the afternoon. Which has happened to me a few times, and it does interfere with your scheduling for the rest of the day."
Working as a regional suburban lawyer can also be a great "taste test" for different areas of law and is a good place to begin a legal career, Ms Watters concluded.
"Take advantage of all opportunities that come your way. If you go to local law society events, if you mix with people, then there's going to be more opportunities. I think continue to ask lots of questions, pick CPD programs that appeal to you where you want to enhance your skills, do things that are interesting to you so that your job doesn't feel so much like work, and you can enjoy your day-to-day work life," she said.
"Definitely, I think it's really very rewarding to involve yourself in any sort of extracurriculars or community-based programs, whether that's pro bono or doing contingency work. We're on the Legal Aid panel, so we've done a lot of work with people who have not had the resources to cover the cost for certain matters themselves. I think all those things, they not only give back, but they also give you the opportunity to learn a little more and fine-tune your skills in the process."
The transcript of this podcast episode was slightly edited for publishing purposes. To listen to the full conversation with Rebecca Watters, click below: