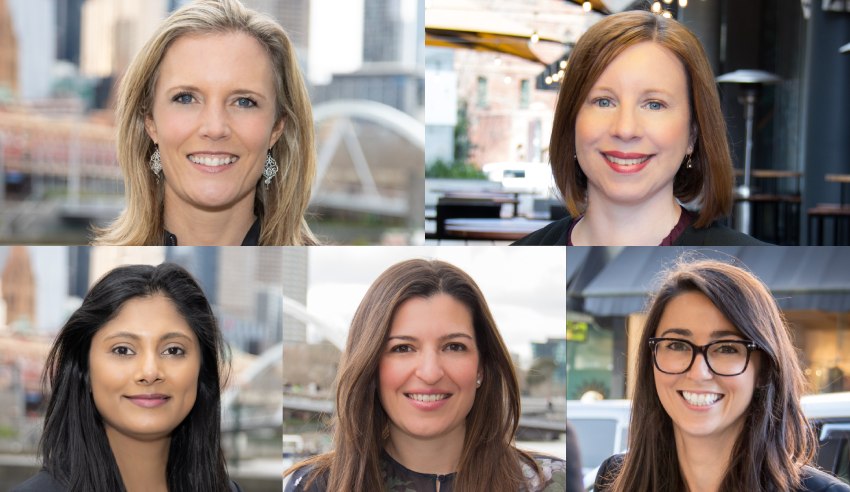 With women still underrepresented in senior roles across the legal profession, one firm is bucking the trend, arguing that the "key to success is opportunity".
Women may be entering the legal profession in ever-increasing numbers in Australia, with female law graduates outnumbering men, and female participation in the profession may be at higher levels than ever before, but – across the board – there are still too few women in senior positions.
One Melbourne-based boutique, Kalus Kenny Intelex (KKI), is bucking the trend, with women now making up 50 per cent of its partnership.
Gender parity in the partnership, KKI partner Heather Richardson argued, is a reflection of a firm's overall culture and commitment to equal opportunity and gender equality.
"We should be acknowledging how far women have come, but we should also acknowledge how far we need to go for gender equality," she said.
"Women are now much better represented at partnership level, in courtrooms, boardrooms and at the bar, but there is still some imbalance that needs to be addressed."
Denise Wightman, a fellow partner, said that it is to recognise that the key to success is opportunity.
"If the opportunities are there, women have the ability to choose. This is something we should be celebrating as well as the fact we can now have an open conversation about workplace culture, harassment, discrimination and diversity, because these are issues that directly impact women," she said.
"It's really nice to see when I go to meetings now, I'm not the only woman in the room. It's fairly balanced and I think this has been the greatest gain for the profession in recent years."
Kimi Shah – who was recently appointed as a partner at KKI – added that it is also essential to celebrate the concept of women supporting and uplifting other women.
"It's really good to see that more females are in senior positions within the industry and they're able to help and support the junior lawyers who are coming in," she posited.
"It's exciting to see that women joining the profession today are trailblazers in being able to achieve their professional goals."
KKI partner Lisa Fowler mused that, on International Women's Day, "we should be celebrating how lucky we are here in Australia".
"We're able to work in jobs we want to work in," she submitted.
"When I think about everything that happened in Afghanistan last year, it's horrifying. To think that women who were lawyers and judges at the top of their game could not only be persecuted but potentially killed for just doing their job, makes me feel incredibly lucky to be here in Australia where we are free to do what we love.  
"My advice for young lawyers joining the profession today would be to try and have fun.
"This can be a very stressful job and there are a lot of tricky situations and issues to navigate, but if you can surround yourself with colleagues, mentors and clients who you can have a laugh with at the end of the day, you'll have a much more enjoyable career."
Ms Wightman also noted that it is fundamental for young women entering the legal profession to be proactive.
"If you don't like the culture or you feel that it's an 'old boys' network' or anything else you don't like, take action. Demand change within the firm or form your own firm. There are plenty of opportunities now for women," she said.
Ms Shah supported this: "Don't be afraid to stand out. It's important to show people what you're capable of."
This all said, KKI partner Natalie Lasek acknowledged that there are still hurdles when it comes to equality in the legal profession.
"At KKI we're incredibly proud to say that 50 per cent of our partners are female, but are also well aware that there is more work to do, including in the wider profession," she said.