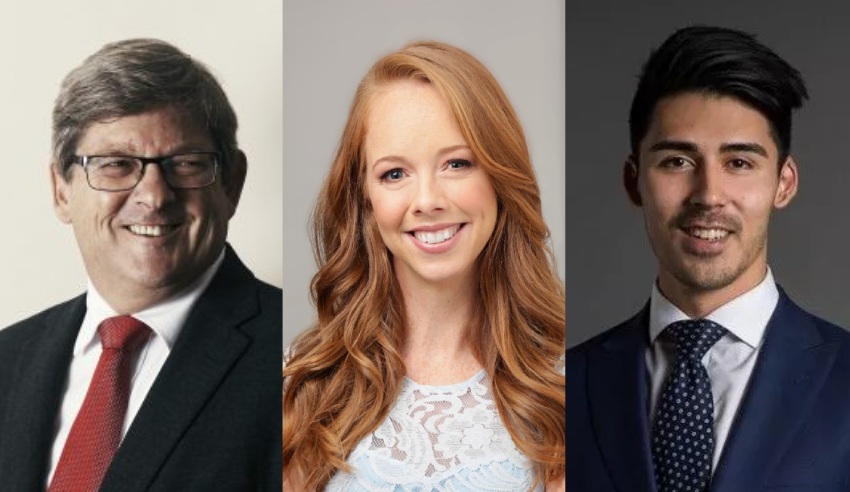 Following the release of the 2022 budget, family lawyers have said that while changes are being "made in the right direction", more still needs to be done by the family legal system.
Last week (29 March), Treasurer Josh Frydenberg handed down the 2022-23 budget ahead of the upcoming federal election.
There were a number of implications for the family law space; the budget papers detailed that the government is "committed" to improving the family law and justice systems through investments.
The government pledged an $87.9 million spend over four years to assist families to resolve their family law matters in a timelier way and improve the safety and accessibility of the family law system, as well as $52.4 million over four years to protect victim-survivors against cross-examination by family violence perpetrators.
In addition, $8.4 million over three years has been pledged for a pilot of a new service delivery model to provide survivors of sexual assault with greater access to dedicated legal services to support their recovery and engagement with the criminal justice system; and a $1.2 million spend over four years has been announced for a grant to the not-for-profit Court Network to support the rollout of Court Network volunteers operating at the Federal Circuit and Family Court.
Justin Dowd AM, principal lawyer and practice leader at Australian Family Lawyers Parramatta (incorporating Watts McCray), said that the "ongoing financing of family law and its associated services is vital" to their clients – and to ensure their ongoing wellbeing.
"It has to be acknowledged that the government has in the last year provided significantly increased funding, enabling the successful integration of the former courts, namely the Family Court and the Federal Circuit Court into the new Federal Circuit and Family Court of Australia. That influx of money has enabled the court to have a significant increase in the number of judges, judicial registrars and registrars. As a consequence, the speed at which matters are being dealt with has accelerated significantly," he said.
"This budget appears to pick up the next level of required spending, with increased emphasis on legal aid, superannuation reforms, court services and, significantly, the allocation of $87.9 million over four years dedicated to assisting families resolve their matters. We await the detail as to how this will be prioritised but welcome the ongoing support in these areas.
"The concept that spending $1.3 billion will 'end violence against women' is a laudatory aim, but will need to be monitored and evaluated to ensure the effectiveness of the funds to be spent."
The budget announcements come as a welcome addition to the family legal system, according to Amanda Little, director of Amanda Little & Associates.
"Access to additional resources which will assist to simplify and move matters towards resolution can only have a positive impact for our clients and their families. As a business, this budget will assist us to deliver timely and informed advice to our clients whilst being able to access additional funded support as may be required," she said.
"Although the system is severely underfunded in so many other areas, the additional funding promised in this budget will certainly assist family lawyers to provide quality services and support to their clients."
However, Hayder Shkara, principal at Justice Family Lawyers, said that the government still needs to cater for Australians who aren't eligible for Legal Aid and are not able to afford private legal fees, meaning they "fall within the gaps".
"An increasing number of legal practitioners continue to avoid legal aid work as the rates are unreasonable, forcing many practitioners to run at a loss if they are to run legal aid matters properly. Rates for Legal Aid work are long overdue for an increase," he said.
"Independent Children's Lawyers play a vital role in determining the outcome of a hearing and are a major assistance to the courts. It is unacceptable that some of them are overworked and underpaid. Leaving this current structure makes our system open to vulnerabilities and ultimately – the suffering of innocent children."
As additionally announced in the budget, from next month, superannuation assets will be visible in family law proceedings. The Australian Taxation Office will, the budget papers outlined, be able to share information with the courts on super assets held by parties to family law disputes.
"This will help deliver fairer and more equitable outcomes for women going through separation proceedings by reducing the scope for former partners to under disclose their assets," the papers argued.
Ms Little said this additional funding was "well overdue".
"The additional funding for victims of family violence is most welcome and supports the most vulnerable families within our community. The sharing of superannuation information, ongoing funding for alternative dispute resolution and additional funding to support ICL's, is integral to move towards a family law system that better supports Australian families," she said.
"I welcome a well-funded system that allows us to prioritise resolving disputes and cutting red tape which will only benefit families, and the budget makes a small move towards this through funding allocation to the area's most in need."
Similarly, Mr Shkara said these changes would help his clients move on with their lives faster and easier than ever.  
"It is great news to see that there is now an emphasis on expediting the speed of matters in court and that disclosure of superannuation has now been made slightly easier. As most family lawyers will tell you, obtaining financial disclosure can be overly complicated, time consuming and an expensive process," he said.
"With more changes being made in the right direction, our clients will be able to save more money on legal fees and continue with their post-separation-lives."